2011 PopSugar 100 List
Announcing the 2011 PopSugar 100!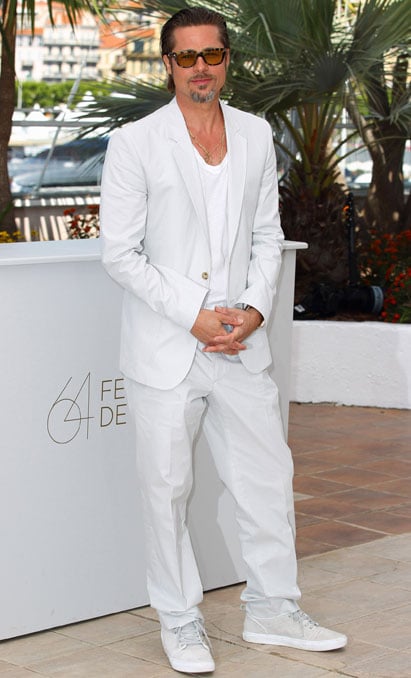 Brad Pitt's handsome face spent most of the past 12 months off the big screen, but we luckily got to see him everywhere from movie sets, to premieres and world travels with his gorgeous family. Brad was an animated star in Megamind last Fall, and this Spring, he made a big splash at Cannes with The Tree of Life, which won the festival's top honors. Brad also spent last Summer shooting the highly anticipated Moneyball, which is out in September. Otherwise, Brad played the supportive partner, as Angelina released Salt and The Tourist. Brad and Angelina didn't expand their family this year, though their six kids are getting so big and are, as always, quite the jet-setters. Brad and Angelina had some stunning red-carpet moments together from the Golden Globes to Cannes, and they showed their commitment in the form of her latest tattoo, which added the coordinates of Brad's birthplace to the list of their kids'.