2011 PopSugar 100 List
Announcing the 2011 PopSugar 100!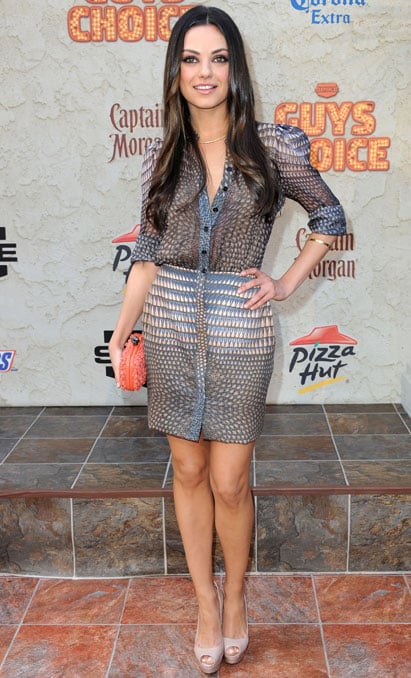 It was a big year for rising movie star Mila Kunis who is making her debut on the PopSugar 100 this year. She wrapped up filming Friends With Benefits with Justin Timberlake by the end of Summer, leaving her plenty of time to promote Black Swan in the Fall. The movie was met with rave reviews for both Natalie Portman and Mila, setting them up for a busy award season. Mila didn't miss a step on all the glamorous red carpets, landing her on best dressed lists for every major event. When the season wrapped up with the Oscars, Mila's love life was the center of attention in the wake of her split from longtime boyfriend Macaulay Culkin. Rumors swirled about a romance with Justin Timberlake, though the two maintain that they're just friends. Mila kept her sense of humor throughout it all, even playfully getting groped by Justin on stage at the MTV Movie Awards.