2012 POPSUGAR 100 List
Welcome to the 2012 POPSUGAR 100!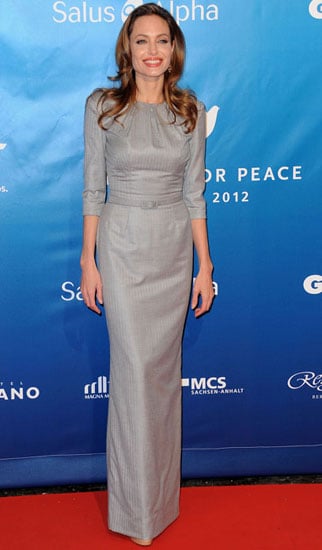 Angelina Jolie was all over the map in the past year with family travels, work obligations, and philanthropic appearances. She released her directorial debut, In the Land of Blood and Honey, and gained recognition throughout award season for her work. She wowed at the Oscars in a sexy leg-baring gown after gracing the carpet at the Golden Globes, SAG Awards, and others with Brad Pitt. Angelina took a break from her own projects to support her longtime partner during his filming on World War Z and press for Moneyball. She was back in the spotlight in June, when Angelina returned to work in the UK with the start of production on her latest big-screen effort, Maleficent. The biggest news for Angelina this year, though, was of her engagement to Brad in April.