2012 POPSUGAR 100 List
Welcome to the 2012 POPSUGAR 100!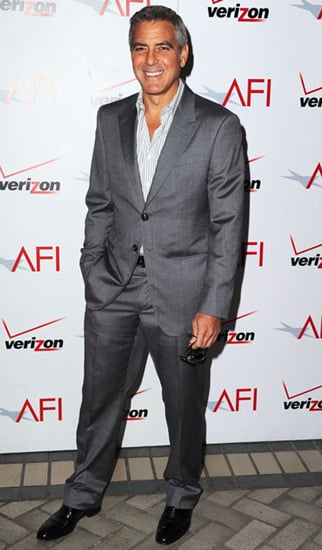 George Clooney wrapped up Summer 2011 by showing off The Ides of March at the Venice and Toronto Film Festivals. It was at an event in Canada that George and his rumored girlfriend Stacy Keibler went public with their romance. Once the political project hit theaters in October, George moved on to promoting The Descendants ahead of its Thanksgiving release. Both films got George plenty of award season recognition including Golden Globe and Academy Award nominations. George unwound throughout the year with getaways to Cabo alongside Stacy, and the duo celebrated one year together at Lake Como in June. George stayed political as well. He advocated to bring attention to the Sudan, even getting arrested as a publicity stunt. George also hosted a star-studded fundraiser at his LA home for President Obama.