2012 POPSUGAR 100 List
Welcome to the 2012 POPSUGAR 100!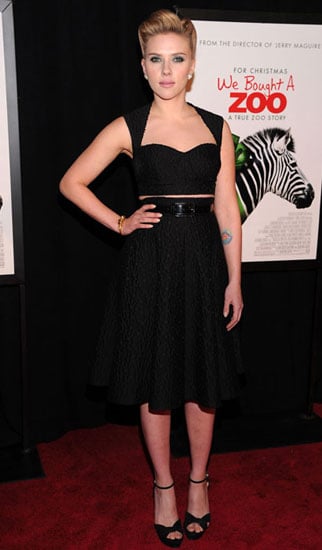 47
54. Scarlett Johansson
Scarlett Johansson mixed love and movies this year. Her holiday picture We Bought a Zoo was her first picture to hit theaters in the last year, and she got into action hero mode to show off The Avengers. She later spent time on the sets of Don Jon's Addiction, Hitchcock, and Under the Skin. For her efforts, Scarlett won the best international actress honor at Germany's Golden Camera Awards.
She threw herself into the dating pool after her divorce from Ryan Reynolds. Her romance with Nate Naylor was confirmed, and more recently, she's been linked to Bradley Cooper. Scarlett also stayed committed to politics and threw her political weight behind Scott Stringer's Manhattan borough president campaign, as well as President Obama's reelection efforts.