Justin Bieber's Scandals
Justin Bieber Apologizes, Again, For Making Racist Remarks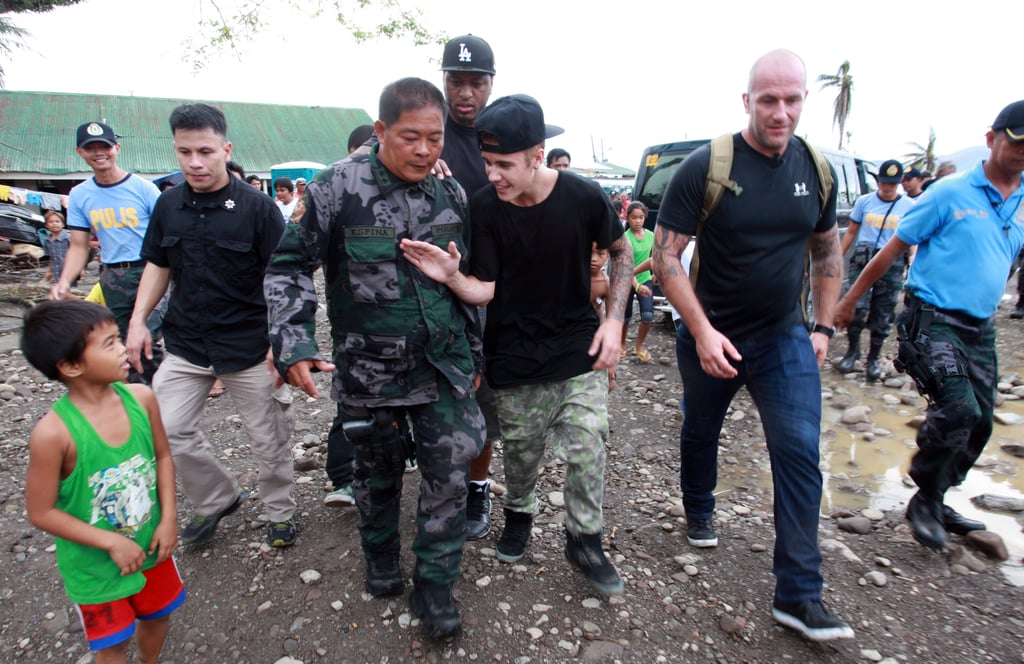 Dec. 10, 2013
The pop star got some much-needed good press when he visited an area of the Philippines that was left devastated by the recent typhoon. He spent the day meeting with children and playing basketball with a group of teenagers.
Dec. 24, 2013
Justin sent his fans into chaos when he announced via Twitter that he was "officially retiring." However, he quickly backtracked and claimed it was just a joke. A source close to the singer claimed that he did it to show "how quickly news spreads without anyone vetting if it's true or not."
Dec. 25, 2013
On Christmas Day, Justin released Believe, the movie followup to his wildly successful first documentary, Never Say Never. However, the film was considered a bomb for the pop star, only earning $3.1 million in its opening week. For the sake of comparison, Never Say Never earned $29.5 million its opening weekend.
Jan. 10, 2014
Justin allegedly egged a neighbor's home inside his ritzy Calabasas neighborhood. The neighbor released a video of the incident, which contains the voice of a young man who sounds like Justin cursing out his neighbor while throwing eggs. The neighbor called the cops on Justin and reported $20,000 in damage.
Jan. 14, 2014
The star's Calabasas home was raided as part of a police investigation related to his alleged egging incident. Justin's friend Lil Za was arrested in Bieber's home for felony drug possession as part of the raid. He was released a few hours later but was arrested once again after he broke a phone inside the jail.
Jan. 21, 2014
Justin reportedly spent $75,000 at a strip club in Miami while celebrating the birthday of Love & Hip Hop Atlanta star Lil Scrappy.