Pink and Carey Hart Have One of the Best Celebrity Proposal Stories, Hands Down
Pink and Carey Hart's relationship hasn't always been easy (even though their bumps in the road have inspired some pretty dope songs), but the way they went from "dating" to "engaged" is a story for the books — and a nice reminder that sometimes, women should just take things into their own hands.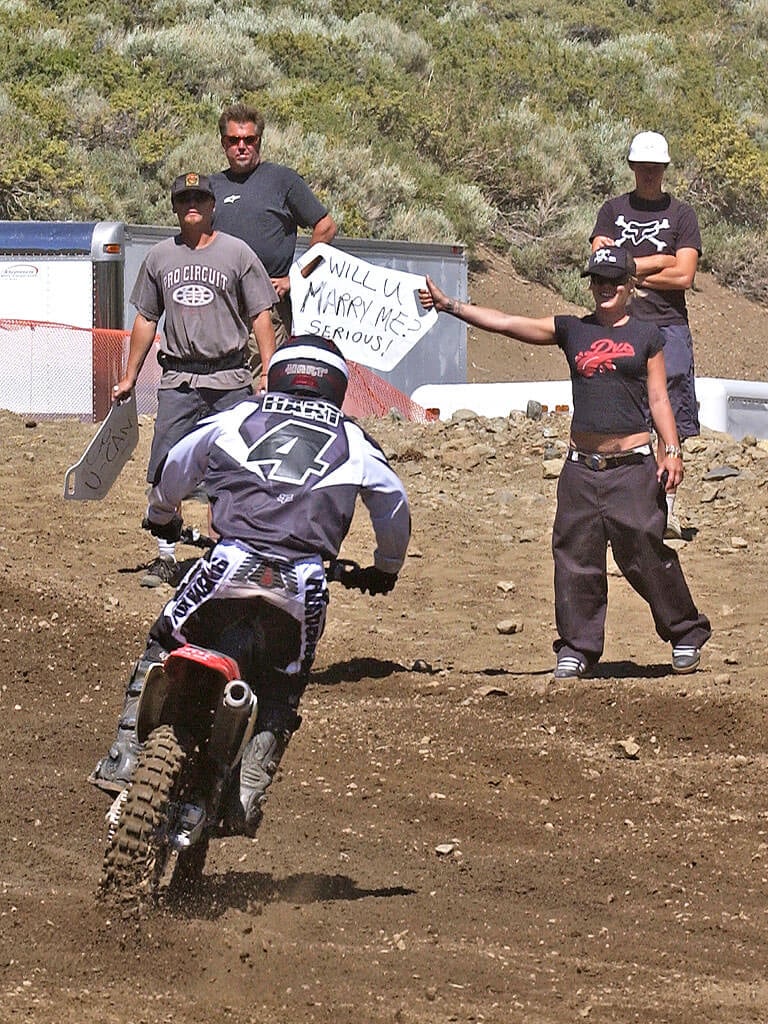 In 2005, four years after they began dating, Pink pulled the ultimate badass move. While assisting on the track during Carey's race at the Pro 250 class finals in Mammoth, CA, the singer stepped out in front as Carey entered his third lap holding up a pit board that read, "Will You Marry Me?" When Carey failed to pull over, she added "Serious!" to it. As you can imagine, Carey finally hopped off of his bike and said "yes." The couple got married six months later in Costa Rica and have been making sweet (and sometimes salty) music together ever since.