Prince George Was Done With Trooping the Colour Before It Even Started
The royal family's spectacular, annual celebration of the Trooping the Colour parade was a sunny, smile-filled affair, but there was one person in attendance who seemed a little, um, over it, to say the least. We'll give you one wild guess who . . .
Yep, Prince George!
The adorable 3-year-old has a habit of letting his true feelings show, and while standing next to little sister Princess Charlotte at the parade, he unveiled some of his most hilarious facial expressions to date. Dressed in an adorable suspender outfit, George all but rolled his eyes at the Trooping the Colour festivities, while his mom and dad, Kate Middleton and Prince William, attempted to give him a few pep talks throughout. Although we can't know for sure what was going through the little royal's mind, we have a few ideas . . .
01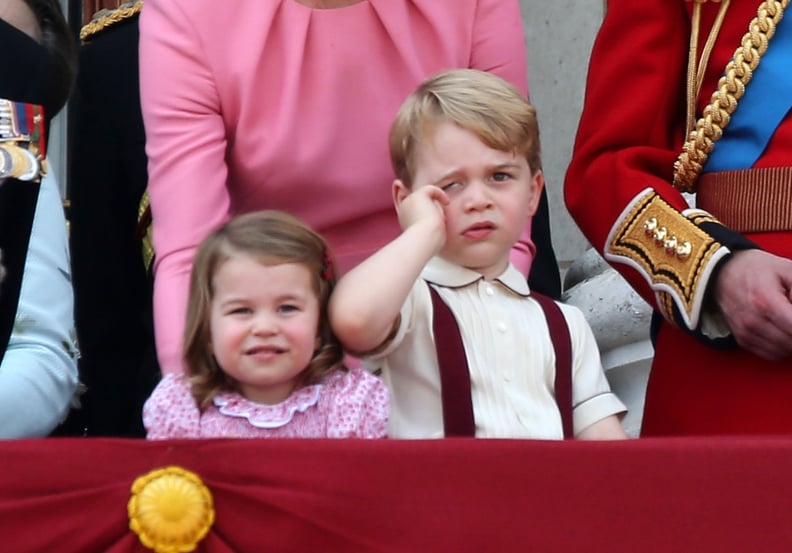 "It's too early for this, Char. Gan-Gan didn't even get me a venti Mocha Frap like she promised."
02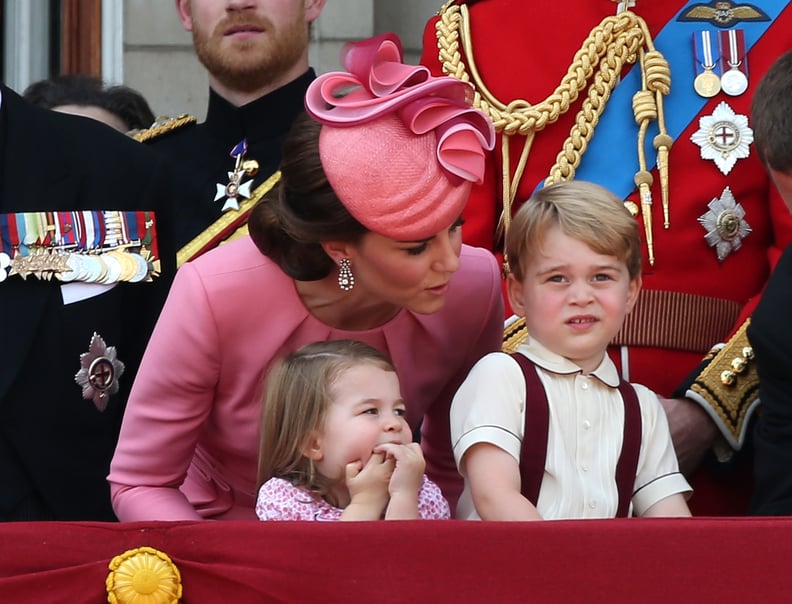 "I don't know, Mom. This all seems pretty boring."
03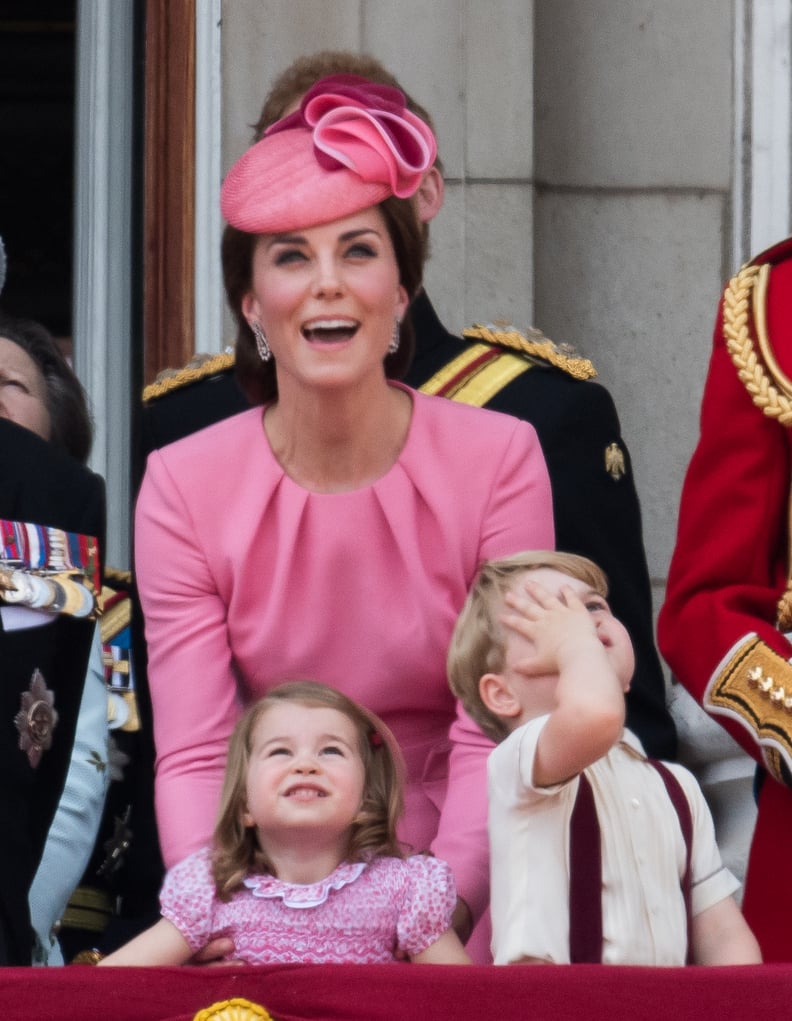 "Maybe if I can't see the parade, it'll stop."
04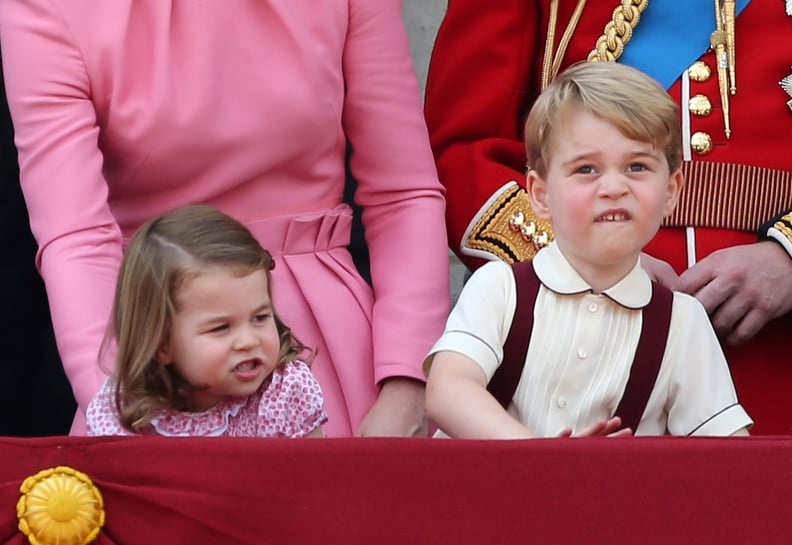 "If it smells bad enough up here, maybe they'll let us go home."
"George, did you just . . . ?" — Charlotte, probably.
05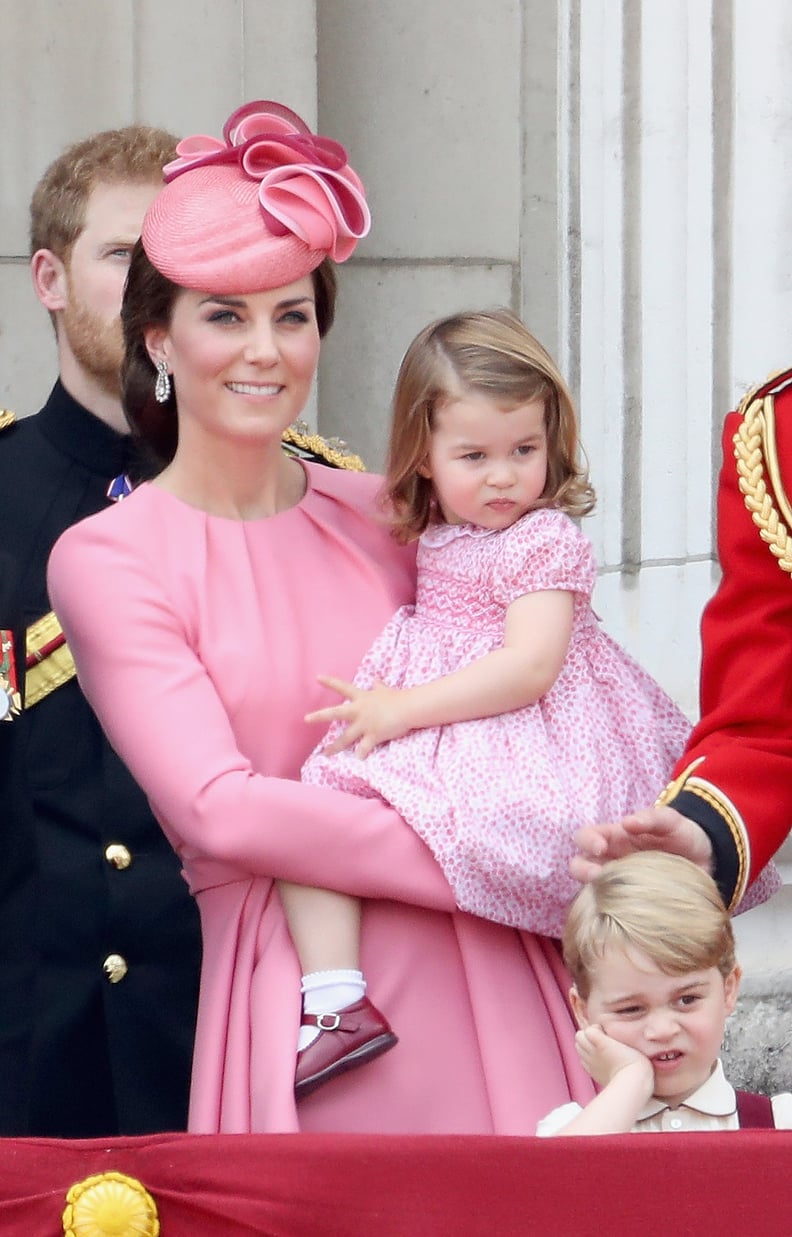 "Whywhywhywhy?"
07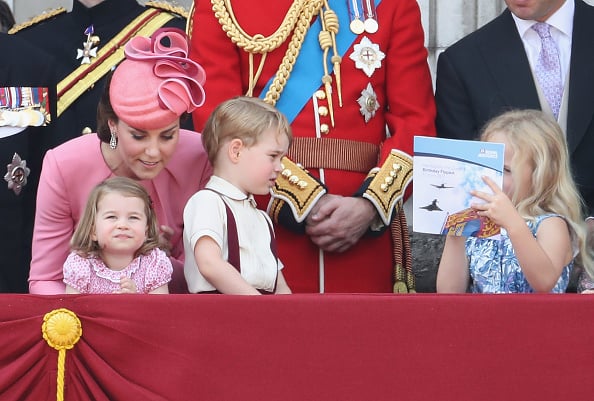 "Honestly, I just think it's pretty rude of you to be bragging about your book at a time like this."
08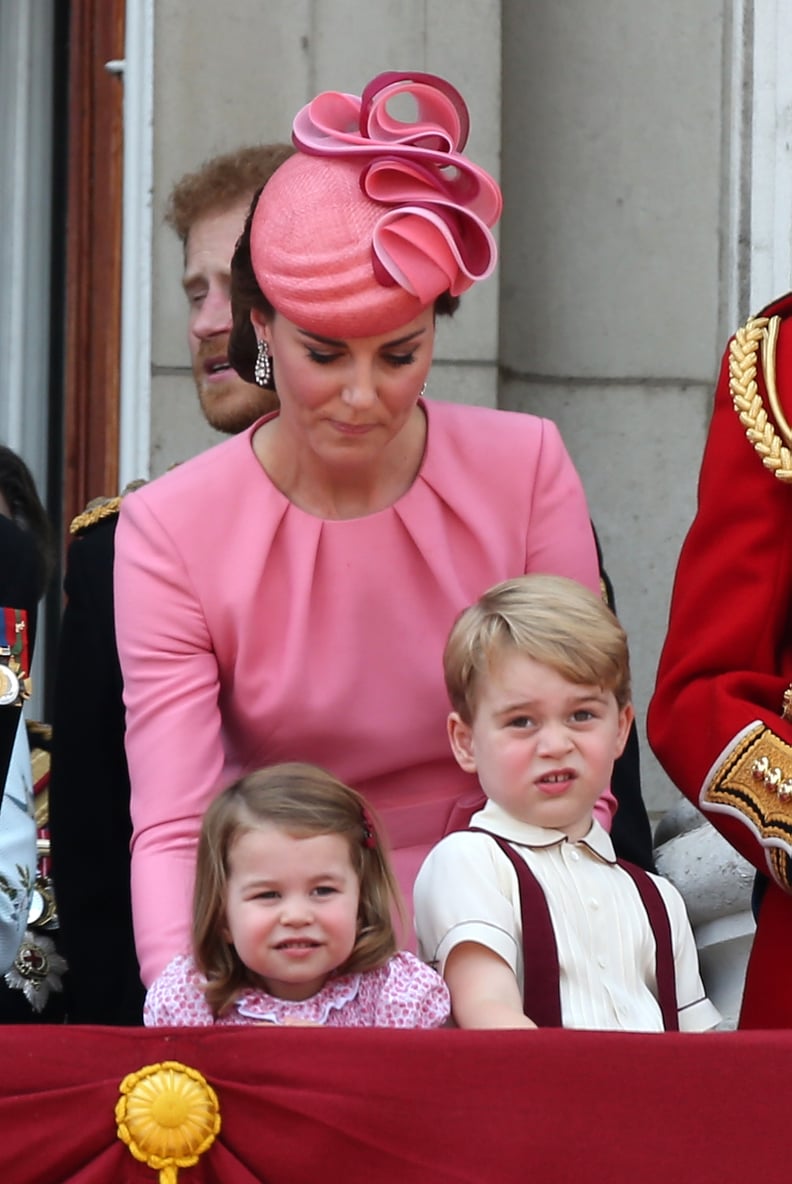 "This is it? This is all there is?"
09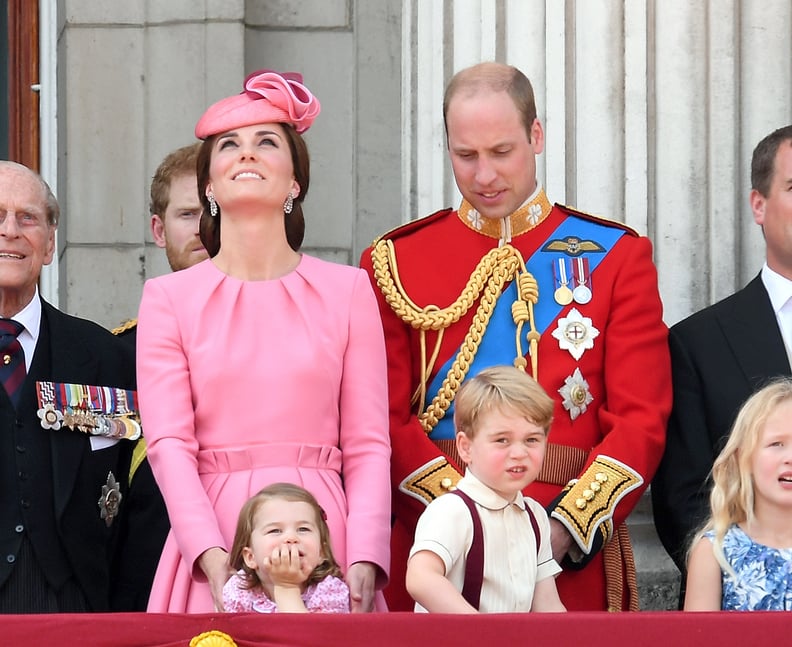 "Dad, I'm not seeing any of the monster trucks you were talking about."
10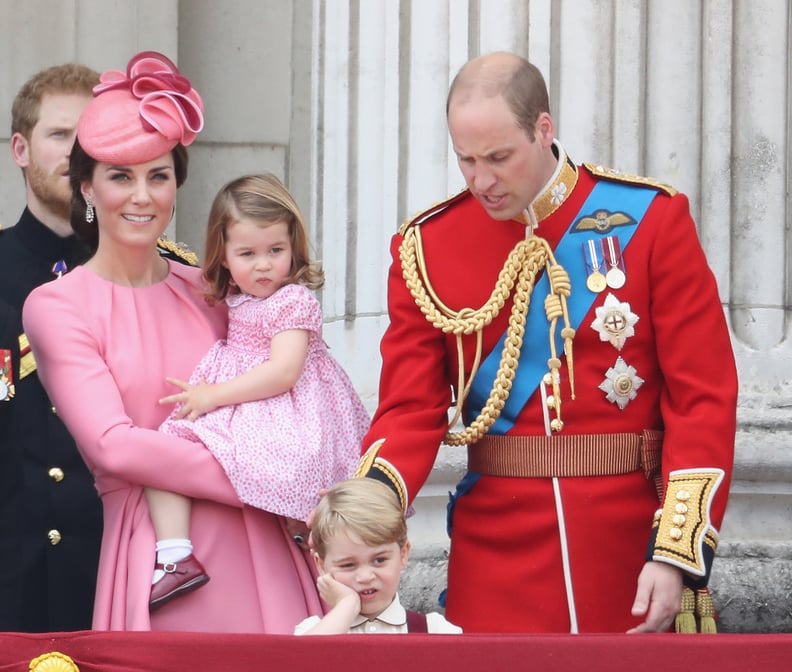 "Like, not a single monster truck."
11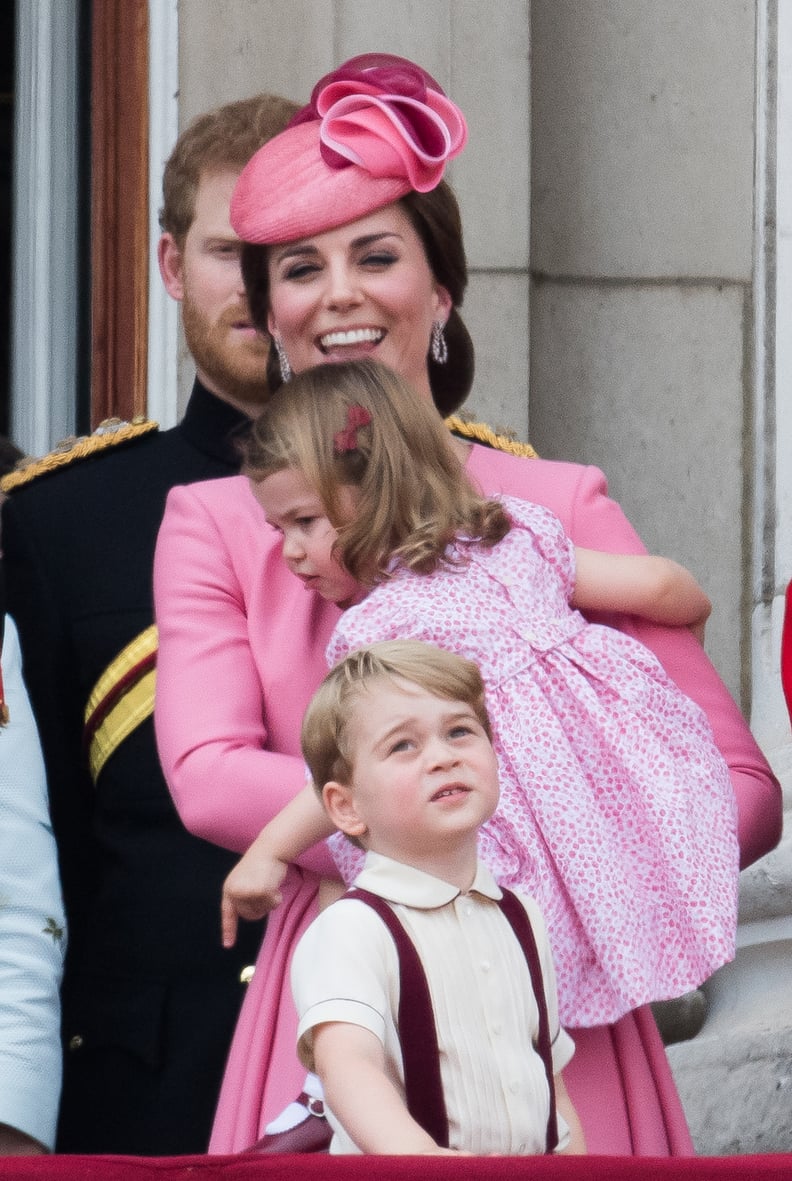 "Release me from this balcony prison, God."
12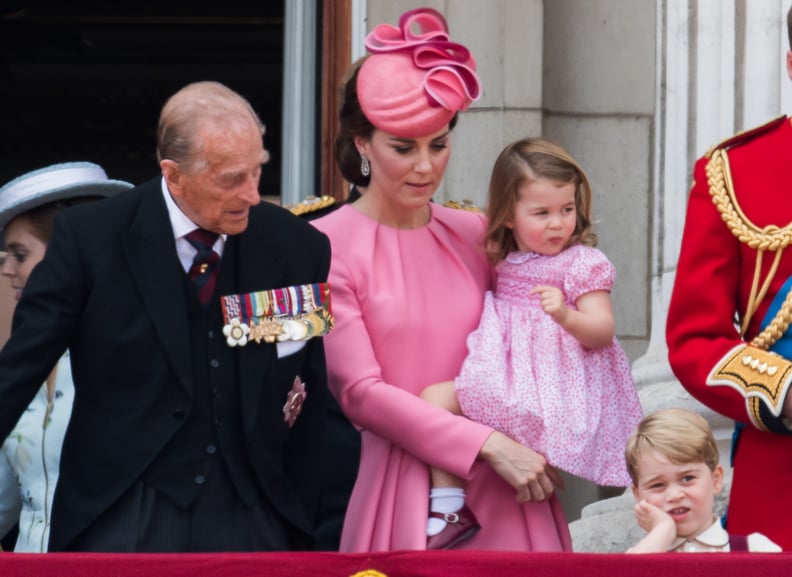 "Get back to me when you have that Frappuccino, Great-Grandpa."
13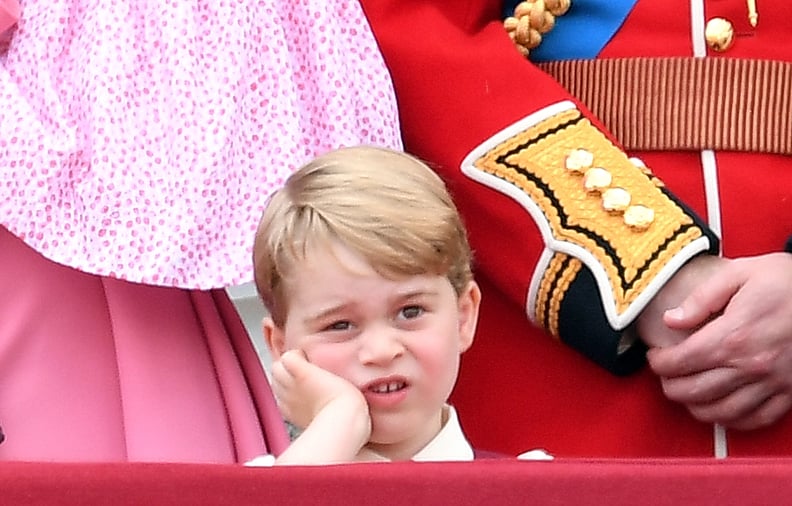 *"Parents Just Don't Understand" plays*