21 Places That Adventure-Loving Prince Harry Has Been on Vacation
The Duke and Duchess of Cambridge like to split their time off between tropical getaways and ski breaks, while the queen always vacations in the Scottish Highlands, but what about the most fun-loving member of the royal family? When it comes to having a little down time, Prince Harry is the one who has been to some of the most unusual, far-flung, and quirky places — whether it's a wild break with the boys or a romantic getaway with his lady love, Harry always does it in style.
01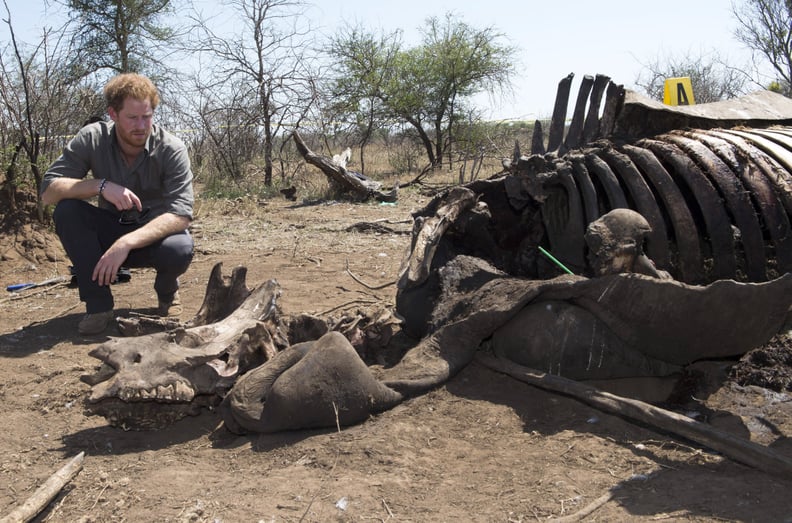 Out of Africa
South Africa: Harry first fell in love with Africa when he visited with his father Prince Charles at the age of 13. He returned on his gap year, and started dating Zimbabwean student Chelsy Davy, often visiting her over the next few years at her beachfront home in Camps Bay, Cape Town.
The Okavango Delta, Botswana: The unique waterworld was Harry's favourite vacation spot when he was dating Chelsy, and he would always hire luxury double-decker houseboat Kubu Queen to go on river safaris and fishing trips. The boat has three bedrooms, so as well as taking idyllic breaks with Chelsy where they would sleep under the stars and be catered to by a private chef, he also celebrated his 21st and 25th birthdays on board with a group of friends.
Bazaruto, Mozambique: Harry had only been dating Chelsy for eight months when he joined her and her family for a pre-Christmas vacation on the picturesque island. The couple also spent some alone time snorkelling around the neighbouring Paradise Island.
Namibia: To celebrate Chelsy completing her finals, the couple took a canoeing trip together, where they paddled down the Orange River by day and slept on the riverbank in sleeping bags at night.
Mauritius: Harry and Chelsy welcomed in 2008 together with a trip to the luxury island in the Indian Ocean.
02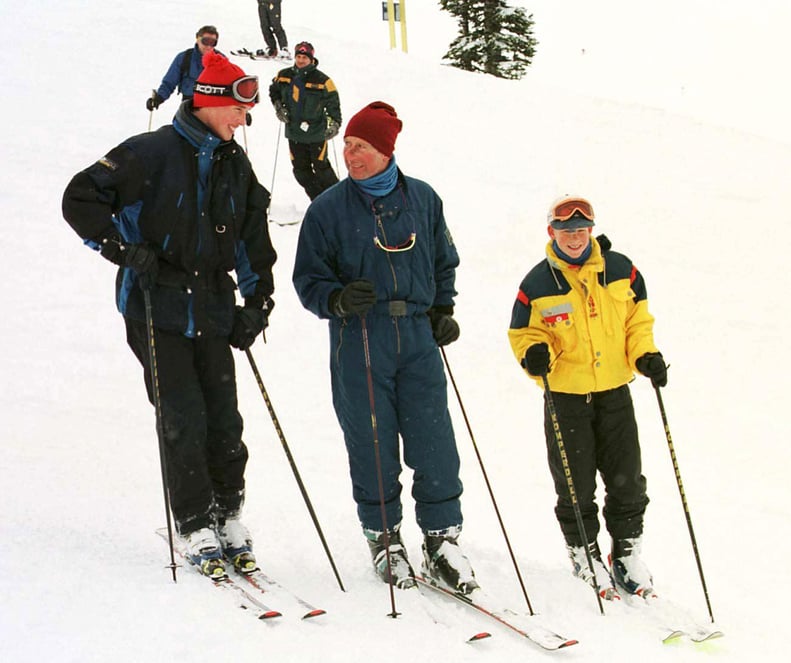 Ski Trips
Klosters, Switzerland: Harry has been skiing for almost as long as he has been walking, and he learned the sport at his father's favourite resort of Klosters in the Swiss Alps. Harry was still favoring Klosters as a young adult and went there on several occasions with Prince William, Kate Middleton, and a group of friends where they would stay in Hotel Walserhof. Harry has been paragliding off a mountain there and enjoyed nights out at the bar Casa Antica.
Verbier, Switzerland: In recent years however, Harry has favoured the younger, buzzier resort of Verbier. He stayed at Hotel Nevai to welcome in 2012 with friends and his cousin Princess Beatrice, and at his uncle Prince Andrew's property Chalet Helora when he vacationed there with ex-girlfriend Cressida Bonas. He has favoured a club called the Farinet when he has been in town – which is where William was spotted on his infamous boy's trip earlier this year.
Shymbulak, Kazakhstan: It was skiing, al fresco meals, and nights in a private chalet when Harry took Cressida Bonas away for a romantic snowy break in 2014.
03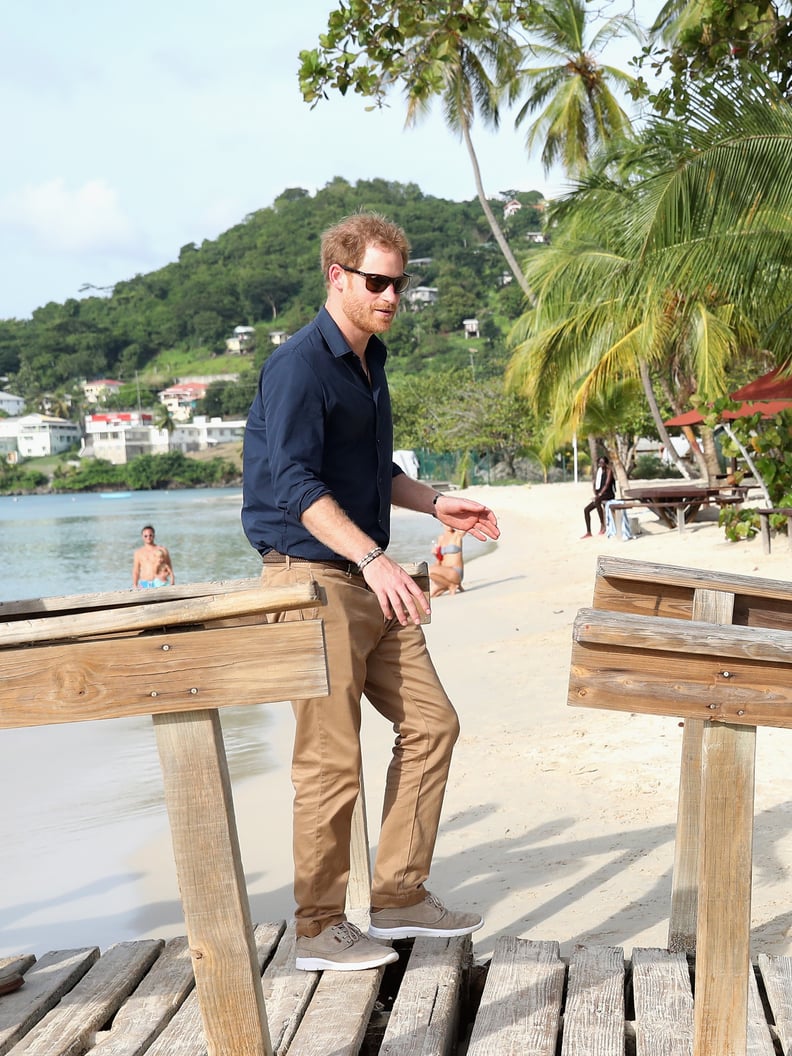 Prince of the Caribbean
Necker, British Virgin Islands: Harry first visited the Caribbean as a young boy with his mother and brother, and since returning as an adult for his first royal tour, he has also taken a few vacations there. Shortly before his second trip to Afghanistan, he enjoyed a trip with his new girlfriend Cressida and a mixed group of their friends.
Jamaica: There aren't many who would pop to Jamaica for a long weekend, but when Harry's best friend Tom Inskip got married there earlier this year, Harry was there to celebrate with him. Not only that, but the prince was accompanied by his globe-trotting girlfriend Meghan Markle, and after staying with the rest of the wedding party at the Round Hill Hotel and Villas and enjoying a little beach life there, the couple slipped off by themselves to a hotel called The Caves, which features candlelit private dining rooms in the caves themselves.
04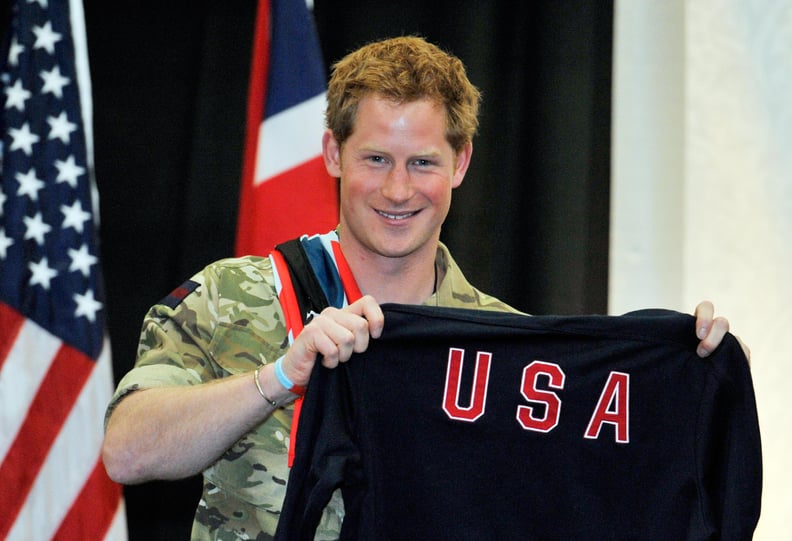 North American Boy
Arizona-Nevada road trip: Harry is a big fan of the USA, and as well as travelling the country on his second royal tour, he has also chosen assorted classic American destinations for a variety of vacations over the years. While he was learning to fly helicopters in Arizona in 2011, he used some of his downtime to hire a Harley-Davidson Softail Classic to take a road trip with a couple of friends. Once in Vegas, they stayed at The Wynn, partied at Tryst nightclub there, and took in the Cirque du Soleil show "O".
Las Vegas: This wasn't of course Harry's only visit to Sin City . . . Ahead of his second posting to Afghanistan, Harry took an infamous boy's trip to Vegas. The group stayed at the Wynn Encore in a soundproof suite, went to pool parties, and danced in the clubs, while Harry had a late-night swimming race with US Olympic gold-medalist Ryan Lochte.
Miami: Ahead of close friend Guy Pelly's wedding in Memphis, Harry, William, and a group of friends enjoyed the groom's bachelor party in Miami. They stayed at the historic Fountainbleu Hotel, ate at Hakkasan, danced at LIV, and lounged by the pool at Soho Beach House.
Los Angeles: Harry managed to fly under the radar when he rang in 2016 with a trip to LA.
Toronto: Ever since he started dating Meghan Markle, Harry has been a return visitor to her Toronto home. The pair has not been spotted in any local restaurants or bars as they spend all their time there behind closed doors.
05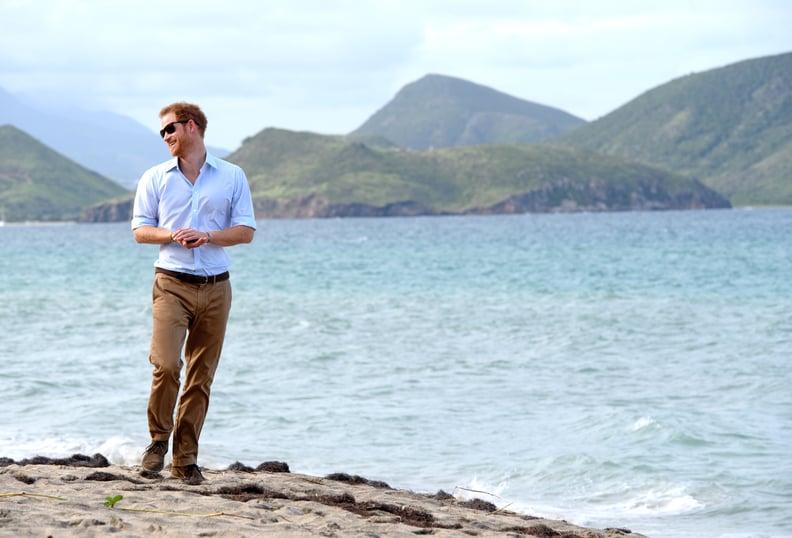 European Mini Breaks
Transylvania, Romania: While other members of the Royal Family were attending church with the queen in Windsor, Harry headed to the Eastern European country with his friends in 2012. The group stayed with Prince Charles's friend Count Tibor Kalnoky at his manor house in the village of Miclosoara, and they spent their time going on motorbike rides.
Hvar, Croatia: Harry made headlines when he spent the night at a vast open-air club called Veneranda, where he jumped in the pool fully clothed and danced unto the early hours soaking wet. The group were staying on a yacht nearby, and they spent some time in the waters of neighboring island Vis and ate at local seafood restaurants.
Cordoba, Spain: In early 2012 Harry, brother William and some of their friends stayed on the estate Finca La Garganta, near the village of Conquista, which is owned by William's godfather, the Duke of Westminster. The group spent a couple of days hunting wild boar.
Majorca, Spain: Harry used to visit the Spanish island when he was a young boy with his family, but returned in 2011 with a group of friends. They stayed in a luxury villa and ate at the Villa Italia restaurant in Port Andratx.
St. Tropez, France: In 2014 Harry had a sunshine break on a yacht sailing around the French Riviera with friends and fleeting girlfriend, and now Love Island star Camilla Thurlow.
Tromso, Norway: Harry's most recent European mini break was in January this year with girlfriend Meghan. It was the couple's first vacation together, and Harry pulled out all the stops. He consulted his friend polar explorer Inge Solheim and organised a private cabin on the edge of the Arctic Circle to go whale watching and see the Northern Lights.