4 Ways Prince William Is Making Sure Princess Diana's Mark Is Left on the World
01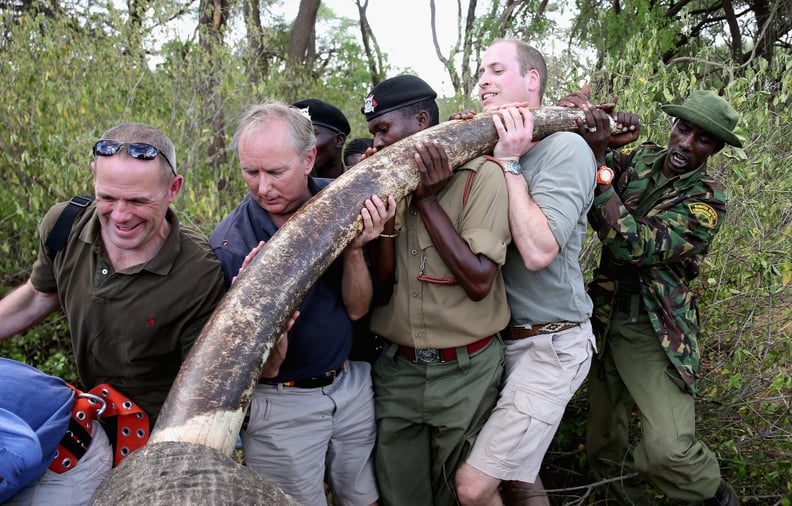 Tusk Trust
Diana was a patron of the Chipangali Wildlife Orphanage, an organization that rescues and cares for orphaned, abandoned, and sick wild animals, and in 2005, William became a royal patron of the Tusk Trust. The organization also helps protect wildlife and conservation efforts across Africa, and in a 2013 interview with CNN's Max Foster, William recalled how his love for Africa was born. "[My mother, Diana] would come back [from Africa] with all these stories and full of excitement and just passion for what she'd been doing," he said. "I applaud her for all her dedication and drive in doing that. And it was that, I think, that infectious enthusiasm and the energy that she had that really rubbed off on me."
02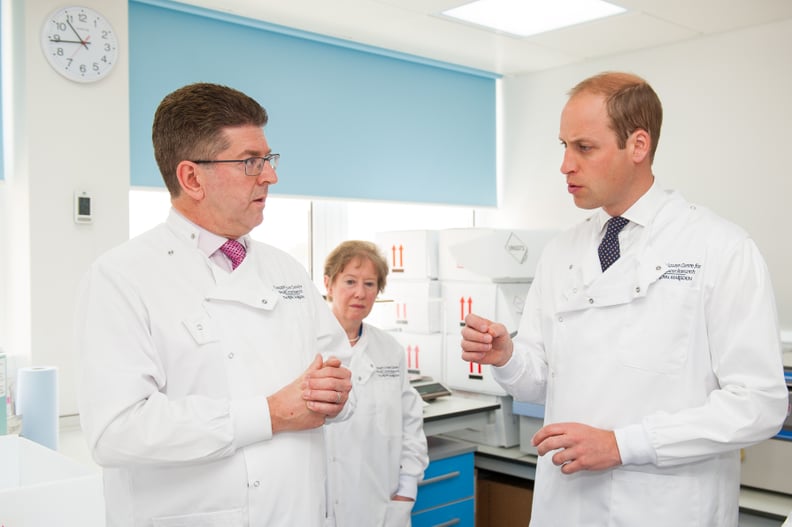 Terrence Higgins Trust
Diana was a longtime supporter of the HIV charity, and William and Harry pledged their allegiance to the organization in 2012. In a letter to the Terrence Higgins Trust, the royals said it was now up to their generation to "pick up the sword and continue the fight." "There is still no cure or vaccine. However, we know it is possible to prevent HIV from spreading further in the future. Terrence Higgins Trust will be to the fore in this, and for that reason, and because our mother believed so passionately in the work of the Trust, we wholeheartedly congratulate you on thirty years of selfless service to others," they wrote.
Diana also served as patron of the National AIDS Trust, which promotes the awareness of AIDS and helps prevent the spread of HIV. In April 1987, Diana was invited to open the UK's first AIDS ward at Middlesex hospital. While there, she was photographed shaking hands with HIV-positive patients without wearing gloves, challenging the notion that HIV/AIDS is passed on by touch.
03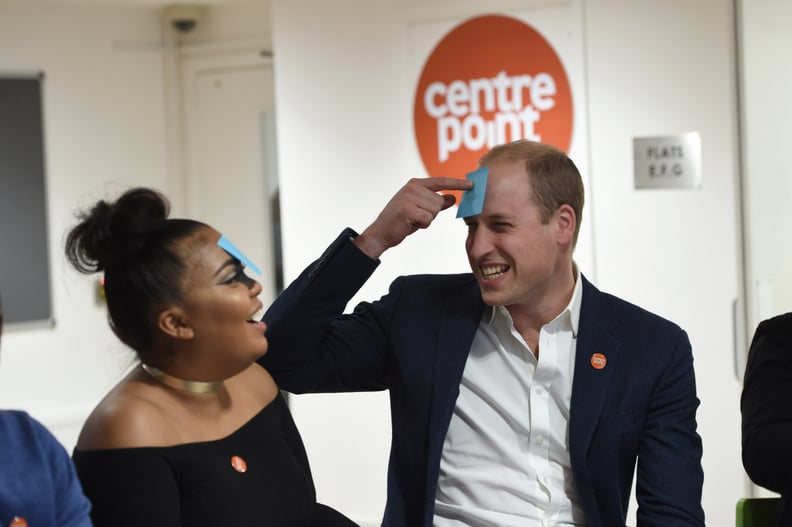 Centrepoint
Diana became patron of the organization that helps homeless youth and teens by getting them off the streets in 1992. The charity provides temporary shelter, education help, job placement, referrals to professional services, and counseling. William and Harry made regular visits with Diana as children, and in September 2005, William took over her duties. William now carries on her legacy by volunteering his time to support the organization, working with young people to discuss their situation, reviewing their personal development plans, and sorting out their housing benefit claims to find them a more permanent accommodation.
In 2008, William recalled the days he used to visit Centrepoint with Diana, saying, "That example of selfless service that Centrepoint represents has stayed with me, and that is why it was the first charity that I wanted to be associated with." The following year, William spent a night sleeping out on the cold streets of London with the charity's CEO, Seyi Obakin. "I was very struck by the people I met and what they were struggling with — sleeping rough, sofa surfing, not having basic comforts a lot of us take for granted," he said. "That really struck me at a young age, bearing in mind the gulf for me, growing up in a palace, and seeing the other end of the spectrum where others were faced with huge personal challenges and were overcoming them. That was powerful to see at a young age."
04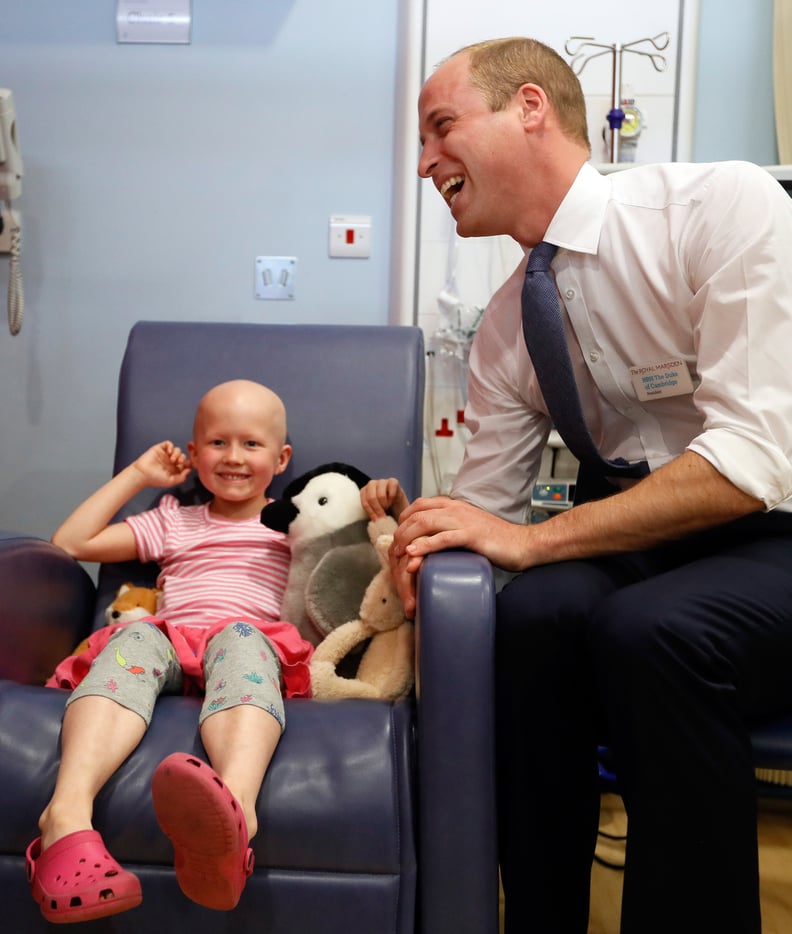 The Royal Marsden Hospital
In May 2007, William became president of the hospital, a position Diana previously held. Royal Marsden is the first hospital in the world dedicated to cancer treatment and research, and Diana became president in 1989. She regularly visited sick patients and supported its cancer treatment and research work, and William felt proud to carry on his mother's work. "The Royal Marsden does an extraordinary job in treating thousands of cancer patients every year. The standards of care and compassion of its staff are unsurpassed in the world," he said in a statement.
In January 2008, the royal visited the Chelsea hospital just days after a fire swept through the building and damaged several operating rooms. In addition to spending time with the staff and patients, he later returned to open the endoscopy unit and the Oak Centre For Children and Young People with Kate Middleton. In 2013, William recorded a special video message for Royal Marsden, in which he praised the hospital for all of its hard work. "I am extremely proud to be president of The Royal Marsden, an incredible hospital and a world-class cancer center carrying out groundbreaking work influencing the treatment of cancer patients all over the UK," he said.