She Was Almost Kidnapped, and 7 Other Fascinating Facts About Princess Anne
Princess Anne definitely is one of our favorite members of the British royal family — and not just because she sometimes looks like she'd rather be anywhere else but where duty brought her. As it turns out, the Queen's daughter has had quite an eventful life, and you might be surprised about one or two of the following facts. Read on to discover everything you should know about the Princess Royal.
01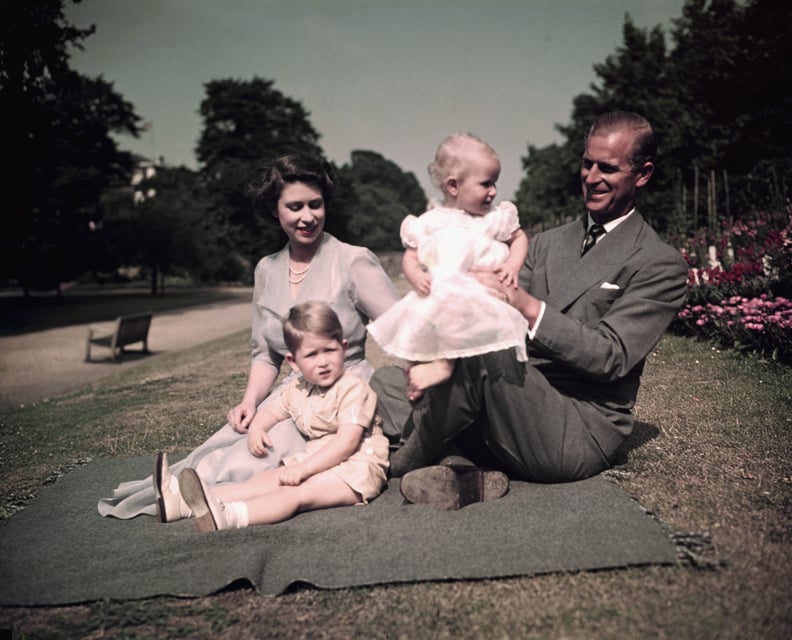 Princess Anne Was Born in 1950, When the Queen Was Still a Princess Herself
The Princess Royal was born on Aug. 15, 1950 in London, two years before her mother became Queen Elizabeth II. She's the only daughter, and second child, of The Queen and The Duke of Edinburgh. She was known as Princess Anne until June 1987, when she was given the title of The Princess Royal by the queen.
02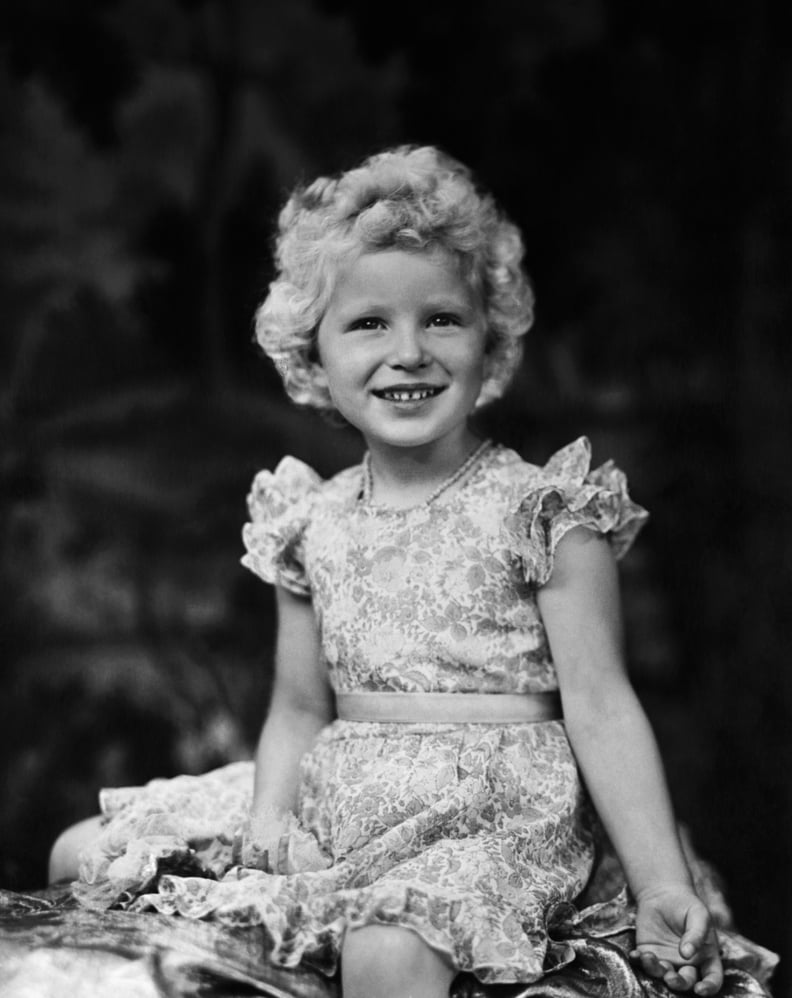 She Was Educated at Buckingham Palace Until 1963
During this time, her mother and aunt Margaret's branch of the Girl Guides, 1st Buckingham Palace Company, was reformed so Anne could socialize with girls of the same age. She then boarded at the Benenden School in Kent, where she completed her education.
03
She Started Working at 18
Anne began public engagements in 1969 — straight after leaving secondary school — and accompanied her parents on a state visit to Austria that same year. She has since been traveling abroad on behalf of the United Kingdom up to three times a year and was the first member of the Royal Family to make an official visit to the Soviet Union when she went there as a guest of the government in 1990.
04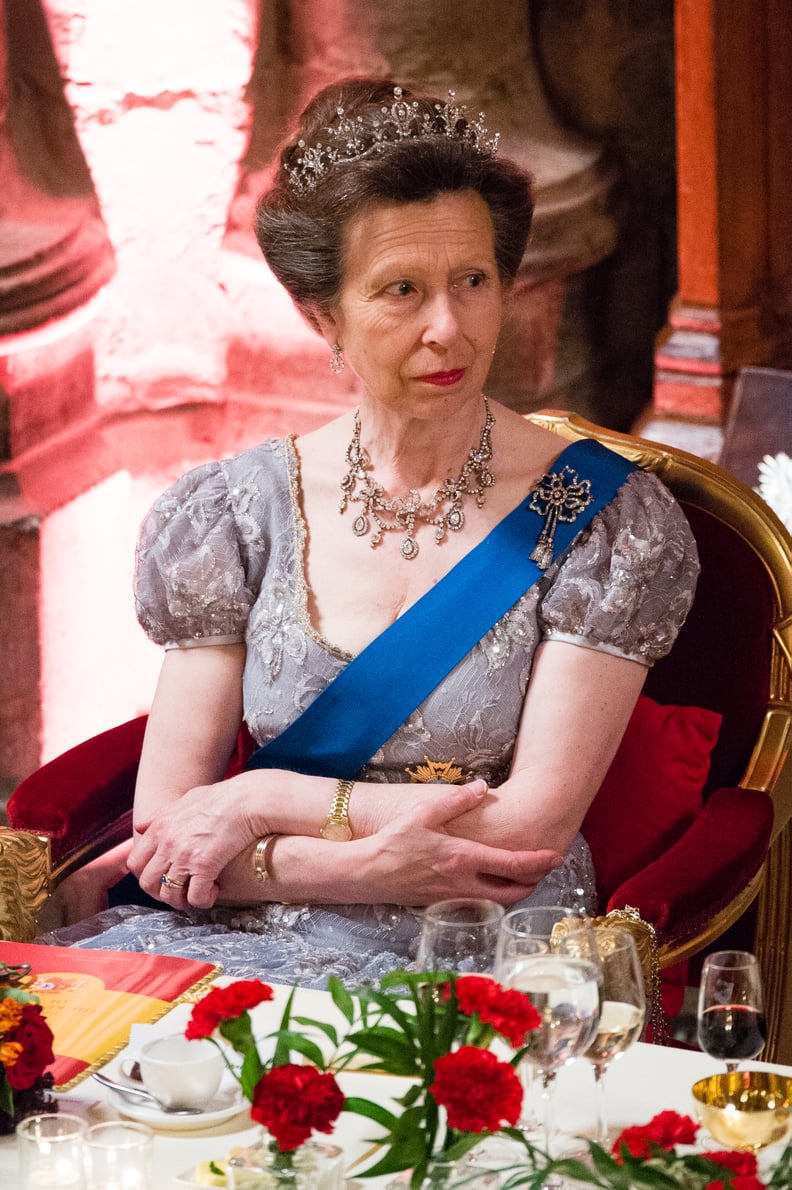 She Is Officially the Most Hard-Working Member of the Royal Family
Princess Anne is involved with more than 300 charities, and she was the only member of the royal family who completed more than 100 public engagements in 2017.
05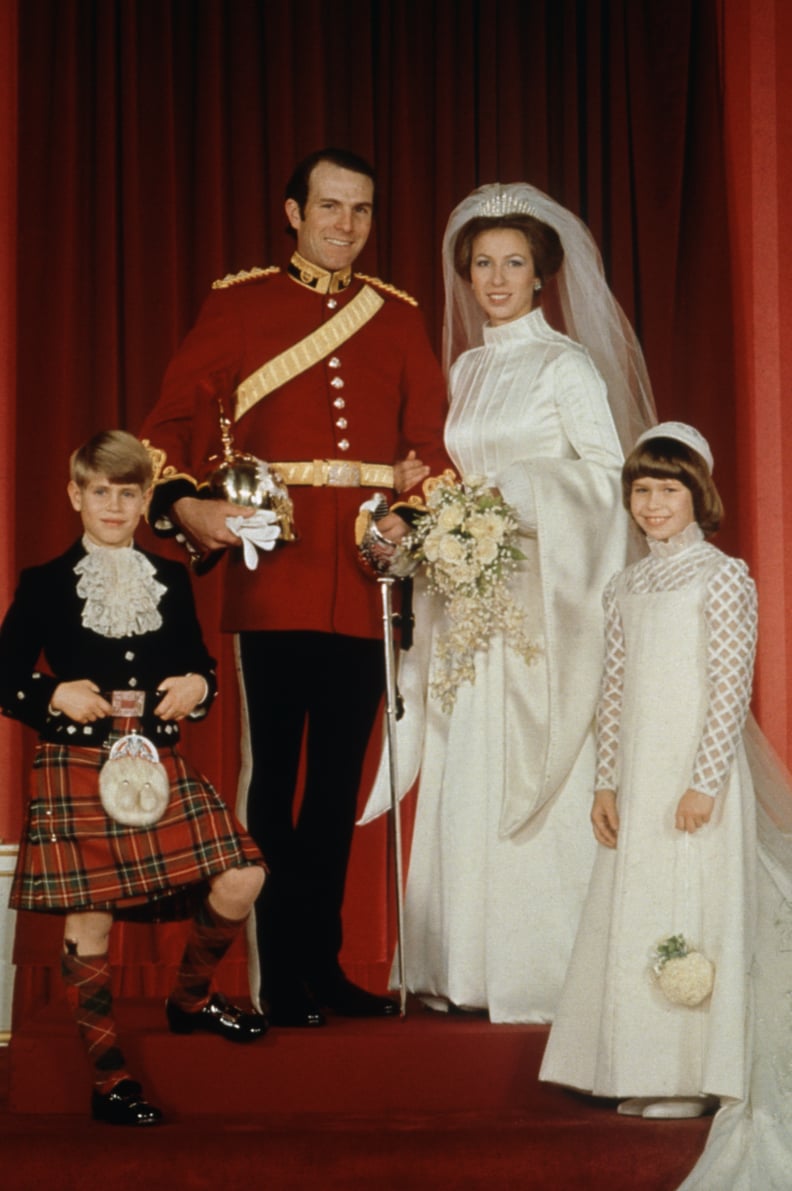 She Was Married Twice
Anne married Captain Mark Phillips in Westminster Abbey on Nov. 14, 1973, and they had two children: Peter Mark Phillips, who was born on Nov. 15, 1977, and Zara Phillips, who was born on May 15, 1981. By 1989, the couple had announced their intention to separate, and they divorced in April 1992.
The Princess Royal then married Commander Timothy Laurence, now Admiral Laurence, on Dec. 12, 1992. The ceremony took place in Scotland, where the Church has no moral objection to the remarriage of divorced people. In doing so, Anne became the first royal divorcée to remarry since Victoria, Grand Duchess of Hesse and by Rhine, granddaughter of Queen Victoria, married the Grand Duke Cyril Vladimirovich of Russia in 1905.
06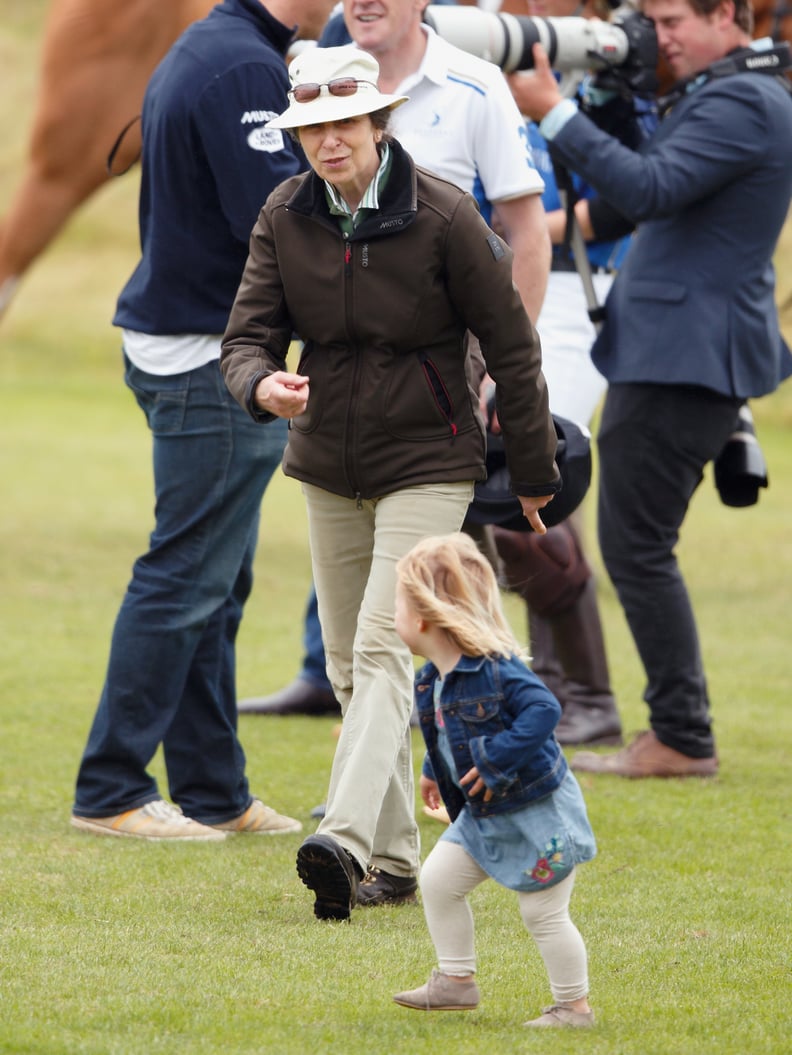 She Has Four Grandchildren
Princess Anne first became a grandmother when her son and daughter-in-law, Peter and Autumn Phillips, welcomed daughter Savannah on Dec. 29, 2010. The couple then had a second daughter, Isla, on March 29, 2012, and Anne's daughter and son-in-law, Zara and Mike Tindall, later welcomed Mia Grace on Jan. 17, 2014. The family expanded in June when Zara welcomed baby number two!
07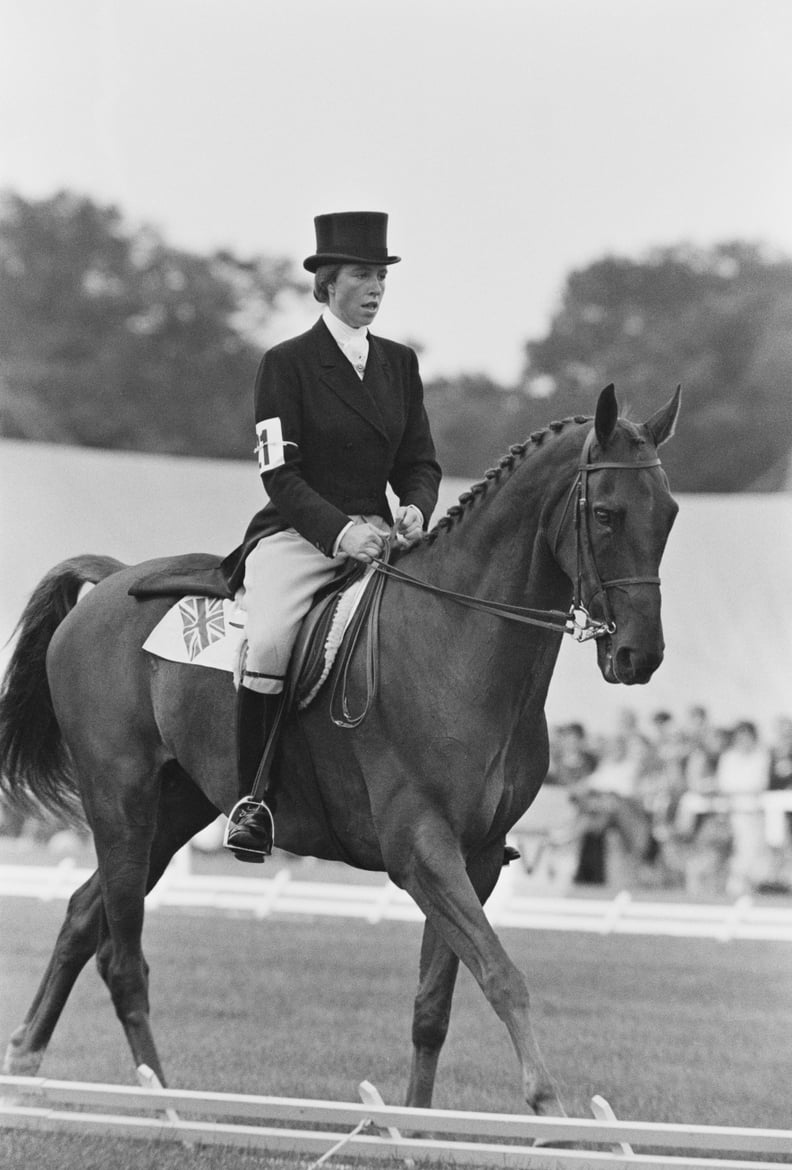 The Princess Royal Competed in the Olympics
Princess Anne competed in the 1976 Montreal Olympic Games as a member of the British equestrian team. She has since taken part in London's bid to host the 2012 Games and visited Rio in 2016 to meet Team GB in her role as President of the British Olympic Association. Her daughter Zara followed in her footsteps, winning a silver medal at the 2012 Olympics as part of Team GB's Eventing team.
08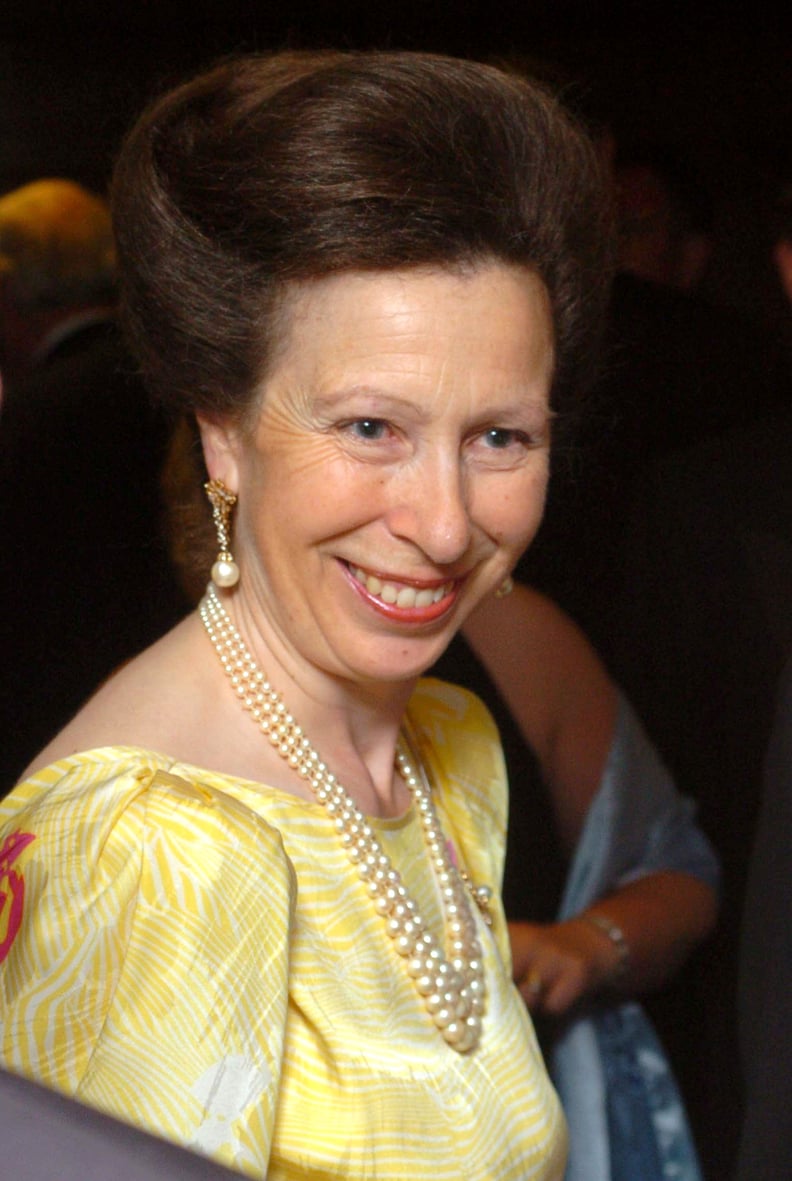 She Was the Victim of a Kidnapping Attempt
On March 20, 1974, as Princess Anne and then-husband Mark Phillips were returning to Buckingham Palace, their car was forced to stop by another car which blocked their route. The driver, Ian Ball, jumped out and began firing a gun. Several people were shot, including Anne's personal police officer Inspector James Beaton, her chauffeur, and a nearby journalist who tried to intervene.
As Ball approached the car, he reportedly told Princess Anne of his kidnapping plan, which was to hold her for ransom. Depending on the source, the sum he requested varies from £2 to £3 million, and he claimed he intended to give it to the National Health Service. When asked to get out of the car, the strong-willed princess reportedly replied "Not bloody likely!" before considering hitting him and eventually exiting the other side of the limousine.
Ron Russell, a former boxer who was passing by, punched the attacker in the back of the head and led the princess away from the scene. At that point, police backup had been called, and Detective Constable Peter Edmonds, who had been nearby, gave chase, finally arresting Ball.