Before Meghan and Kate's Royal Friendship, It Was All About Diana and Fergie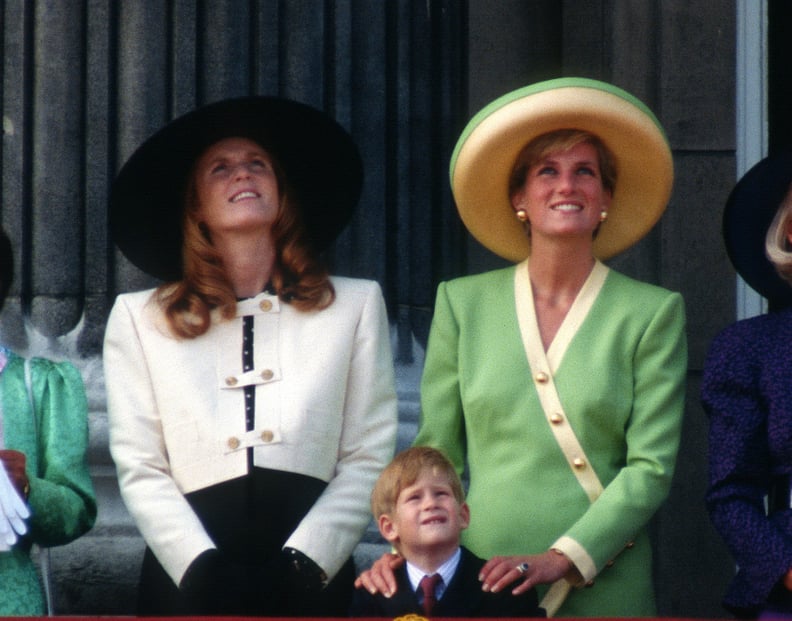 Getty/Anwar Hussein
Getty/Anwar Hussein
While the developing friendship between Kate Middleton and Meghan Markle is making headlines, there was another pair of royal sisters-in-law who caused a stir over 30 years ago: Princess Diana and Sarah Ferguson. It may be well known that the two were a support system for each other after they both married into the royal family, but did you know they were actually friends prior to entering "The Firm"? Or that Diana was actually the one who set up Fergie with Prince Andrew? Keep scrolling to learn all about the duo's friendship.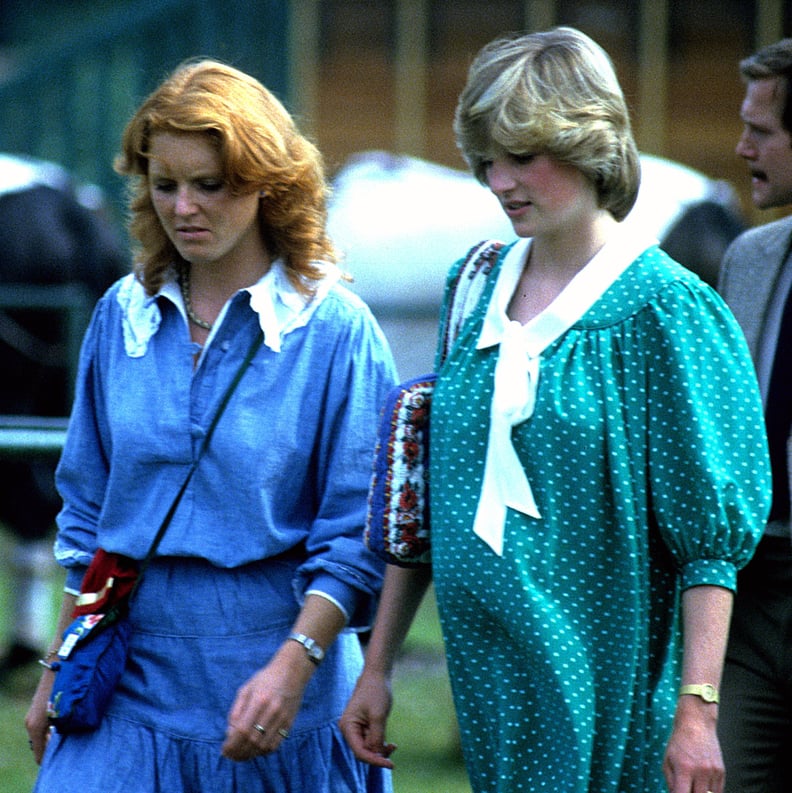 Princess Diana and Sarah Ferguson were not only childhood friends, but they were also actually related prior to becoming sisters-in-law. Sarah, who is better known by Fergie, told Harper's Bazaar back in 2007, "We were fourth cousins, and our mothers, who went to school together, were also best friends."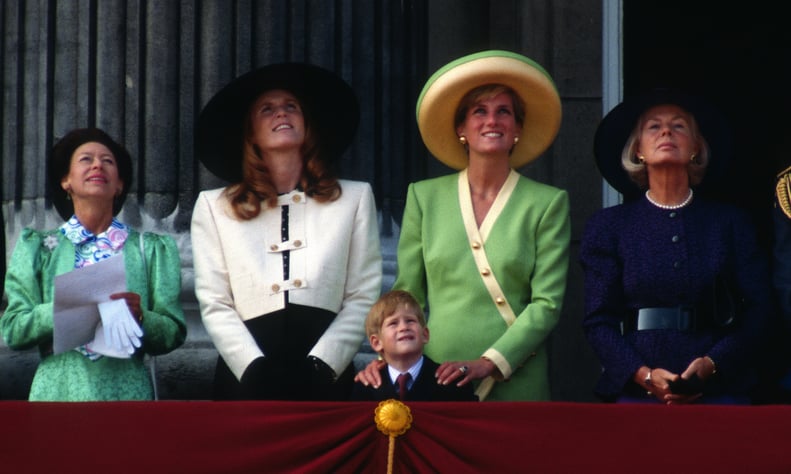 Fergie first met Prince Andrew as a child because her father, Major Ronald Ferguson, was the Duke of Edinburgh's polo manager. The two often played together while their fathers were on the polo field. But they lost touch as they grew up and didn't meet again until Princess Diana played matchmaker and invited Fergie to the Royal Ascot in 1985 and reintroduced them. They were married a year later.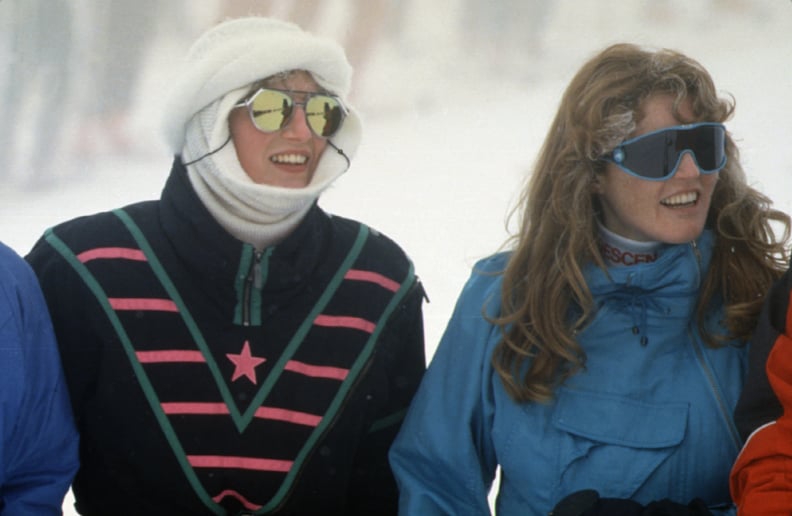 The two leaned on each other as outsiders who married into the royal family, but they also bonded over their shared interests. Both Diana and Fergie were fond of horses, and they were often seen together at polo matches and horse races. They also both loved to hit the slopes and even took ski trips together.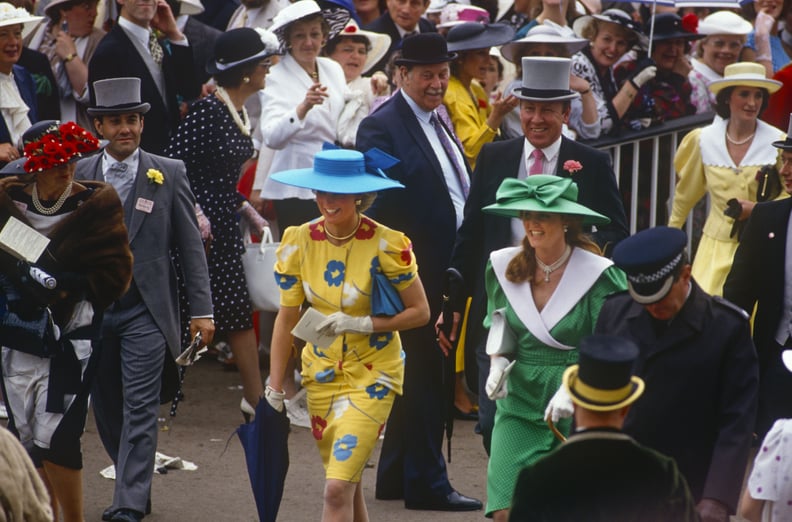 Diana and Fergie always found time to joke around and have a bit of naughty fun with each other while at royal events. At the Royal Ascot races in 1987, they were famously caught on camera laughing while poking well-dressed guests in the behinds with their umbrellas.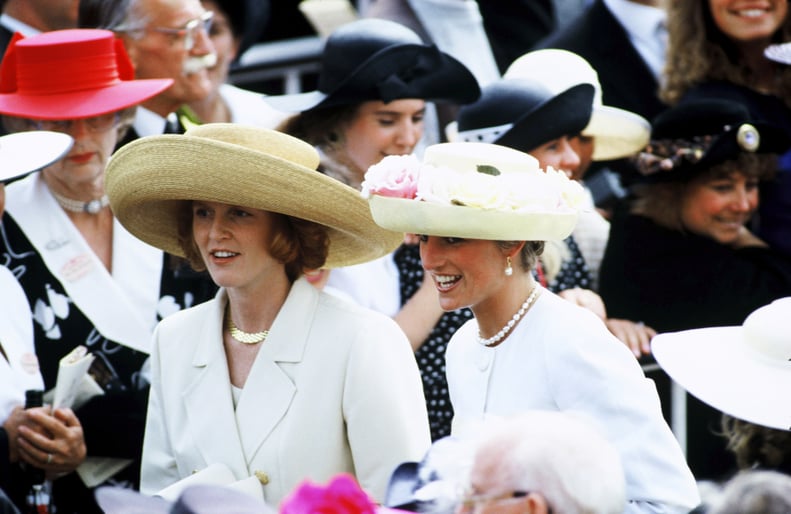 Unfortunately, the pair had a falling out and didn't speak for a year before Princess Diana's tragic death. "I really miss Diana. I loved her so much," Fergie told Harper's Bazaar. She added, "The saddest thing, at the end, we hadn't spoken for a year, though I never knew the reason, except that once Diana got something in her head . . . I tried, wrote letters, thinking whatever happened didn't matter, let's sort it out."
Fergie always thought they would make up, saying, "In fact, the day before she died, she rang a friend of mine and said, 'Where's that Red? I want to talk to her.'"