Posing on the MTV Movie and TV Awards red carpet came to a screeching halt on Sunday night when the clouds unleashed torrential rains upon unsuspecting stars at the Shrine Auditorium in Los Angeles. Sure, we got some cute pictures of the adorable cast of It and the Cyrus family, but the storm wiped out any potential for many nominees to walk the carpet at all, especially when most of the photographers packed up and left. Still, we got some funny shots. Take a look!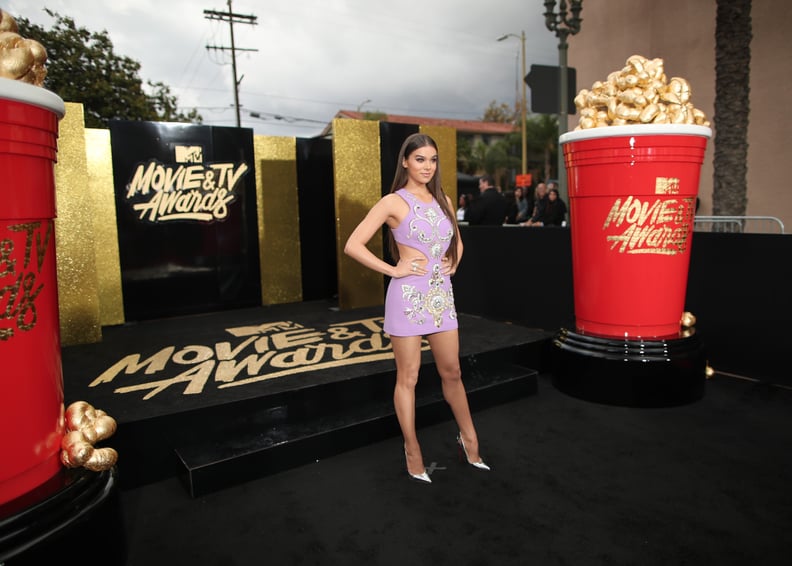 Hailee Steinfeld pretended like there weren't clouds looming behind her.
Somebody get her a jacket.