Rob Kardashian and Blac Chyna Are Reportedly Engaged — See Her Ring!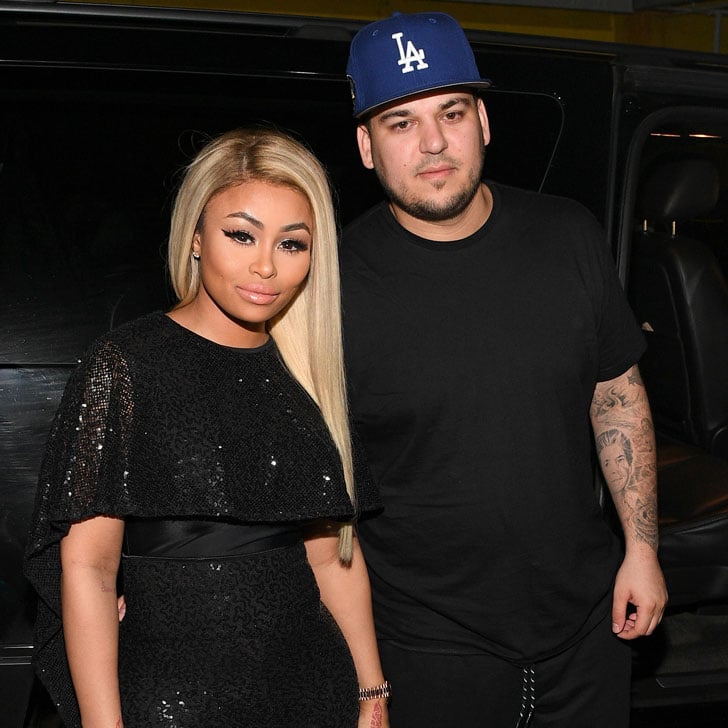 According to reports, Rob Kardashian and Blac Chyna are engaged! The controversial couple have only been dating for four months, but it seems they're in it for the long haul. Although Rob's sisters have been cryptic about their approval of their brother's new love, Rob posted a photo of Blac holding a stack of cash with a massive ring on that finger to Instagram on Tuesday. Blac quickly followed suit with a picture on her own account that showed off her new accessory, writing, "YES!...!...!"
Blac's BFF Amber Rose has also come out in support of the newly engaged pair, sharing a sweet message for them on her own Instagram account. "Congratulations to my Family @blacchyna and @robkardashian!!! Pease don't let nothing or no one tear u guys apart!" she wrote. "I never seen my sis so happy and I couldn't be more happy for her! Sometimes we find love in the strangest places. Lol God Bless you 2! Now let's get this wedding together so y'all can start making some babies🏽 #TrueLove #putaringonitsouknowitsreal #BlacRob." Check out the photos here, and see how Rob celebrated his recent 29th birthday with his family!