Sam Asghari Talks Marriage to Britney Spears on GMA
Sam Asghari Says His Wedding to Britney Spears Was "Way Overdue"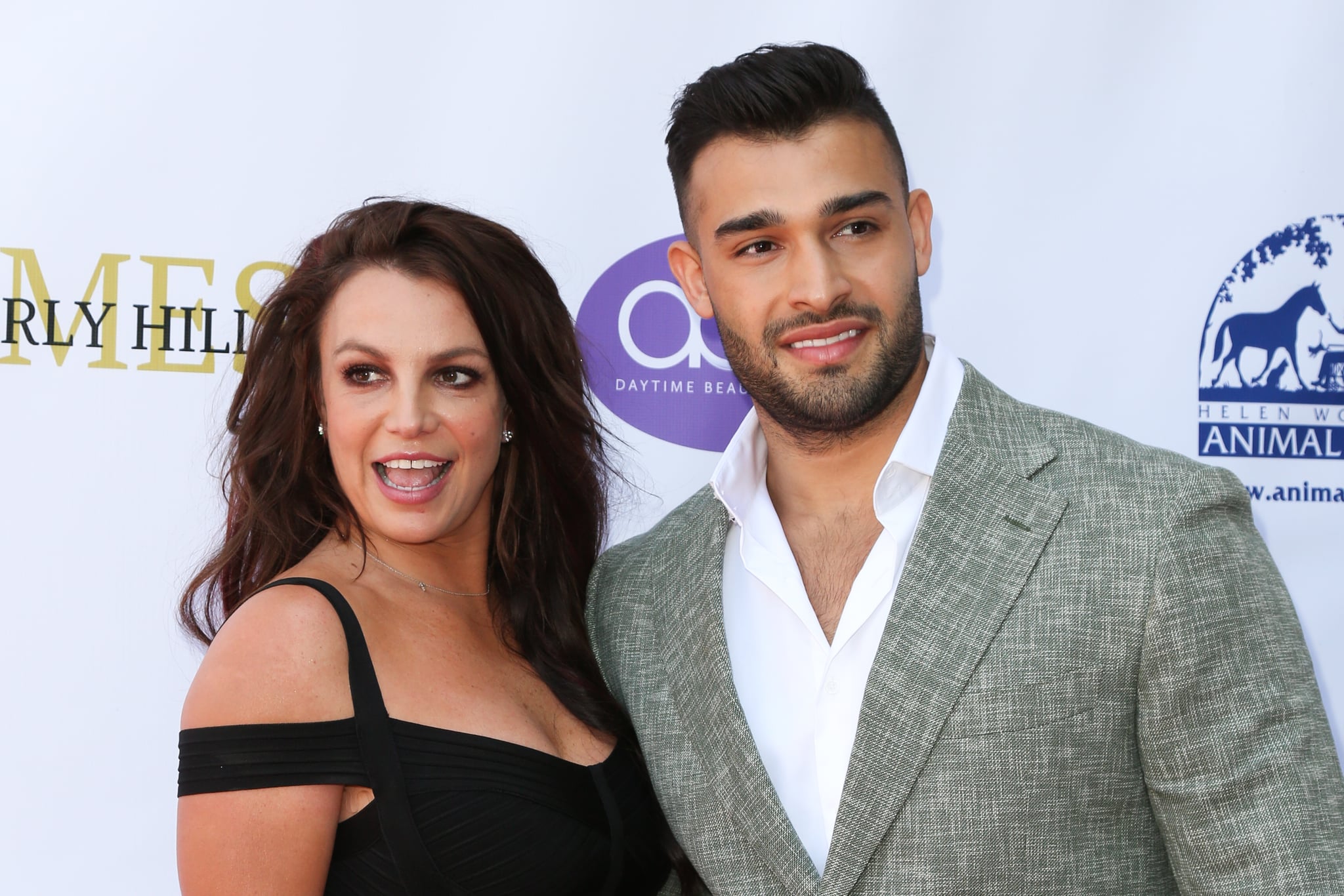 Image Source: Getty / Paul Archuleta/FilmMagic
Sam Asghari is still getting used to the whole "husband" thing. After marrying his longtime love Britney Spears in an intimate ceremony at their home in California on June 9, the actor spoke about their life as newlyweds in an interview with "Good Morning America." "It's just surreal," Asghari said. "It was way overdue for us, and we imagined this thing being a fairy tale, and it was." "Fairy tale" is the perfect descriptor for the wedding that included a flower-covered backdrop, endless dancing, and celebrity guests like Selena Gomez, Paris Hilton, and Madonna. "We wanted to just celebrate, and that's what we did."
Asghari and Spears have been together since they met on the set of her music video in October 2016, but married life naturally takes some getting used to. "I have to wear this thing now," he said, pointing to his Stephanie Gottlieb wedding band. He added, "The husband thing hasn't hit me yet." As for Spears, Asghari said she's "amazing."
The two have been by each other's side over the last few years, and Asghari was the ultimate support system for Spears during the public battle to remove her 13-year conservatorship, which ended in November. Asghari is in awe of his wife's accomplishments as he levels up his acting career. "Just being in a relationship with someone that has achieved so much, so many great things, at such a young age gives me the understanding and teaches me so much for the things I'm going to achieve." Check out a clip from Asghari's interview on "GMA" below.
EXCLUSIVE: Sam Asghari calls married life to @BritneySpears "surreal": "We imagined this thing being a fairy tale, and it was."

The actor talks to @reevewill about life as a newlywed and his new movie #HotSeat. https://t.co/bm4QCDvOGv pic.twitter.com/DRJ6pVZgFw

— Good Morning America (@GMA) June 29, 2022