There is plenty to love about comedian Hasan Minhaj. He's whip-smart; he's super funny; he totally has Jon Stewart's approval. And while it's true that those traits are all attractive in their own right, I'd like to turn your attention to one of his other (far more important) attributes: his damn good looks.
I'll just get straight to it: Hasan is hot as hell. And he's been looking especially fine lately while out and about promoting his new special on Netflix, Hasan Minhaj: Homecoming King (it's as moving as it is funny, and if you haven't seen it already, go watch right now), and latest movie, Rough Night. Maybe it's the beard, or maybe it's his A+ style game, but DAMN, dude just looks good these days. So if you didn't already know Hasan was totally droolworthy, let these photos introduce you to your newest crush. And if you did, high-five yourself for having stellar taste in dudes.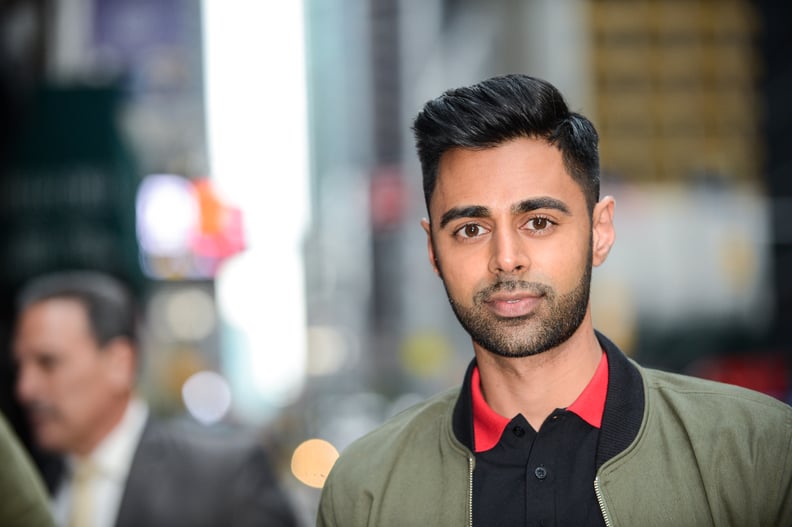 Hasan proving that he has scientifically perfected the right amount of scruff at The Late Show With Stephen Colbert in June.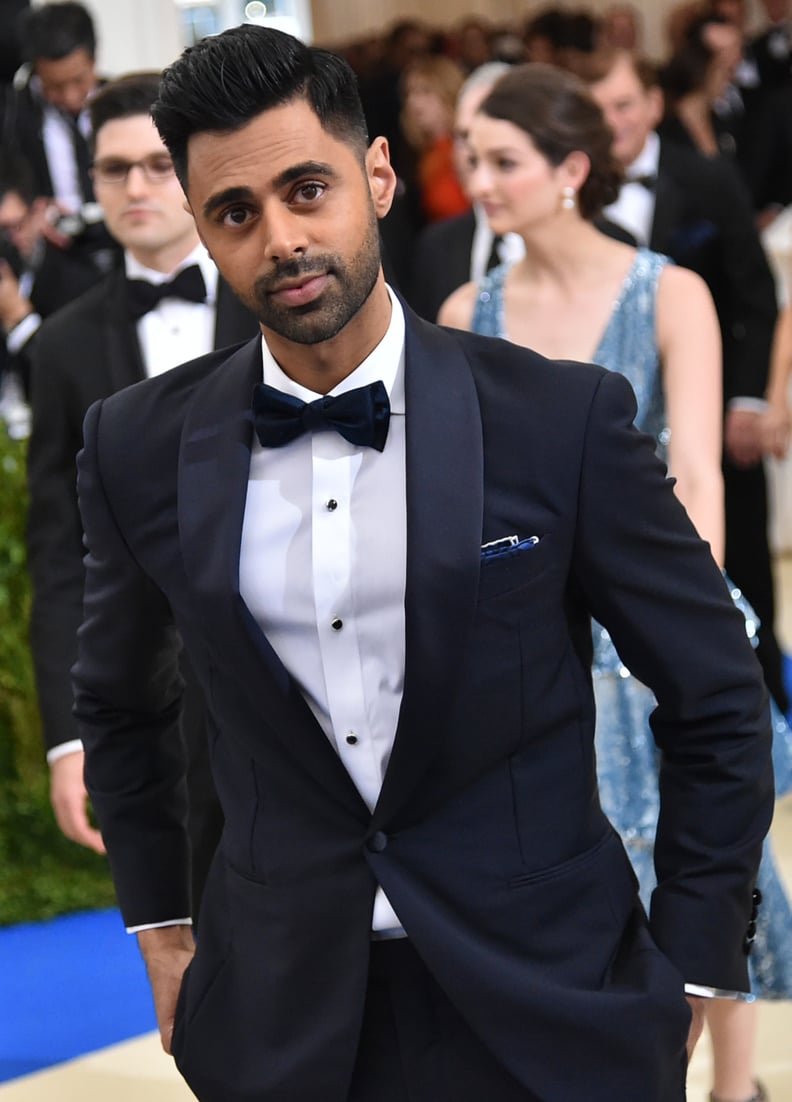 We were not emotionally prepared for Hasan Minhaj: tuxedo edition at the Met Gala.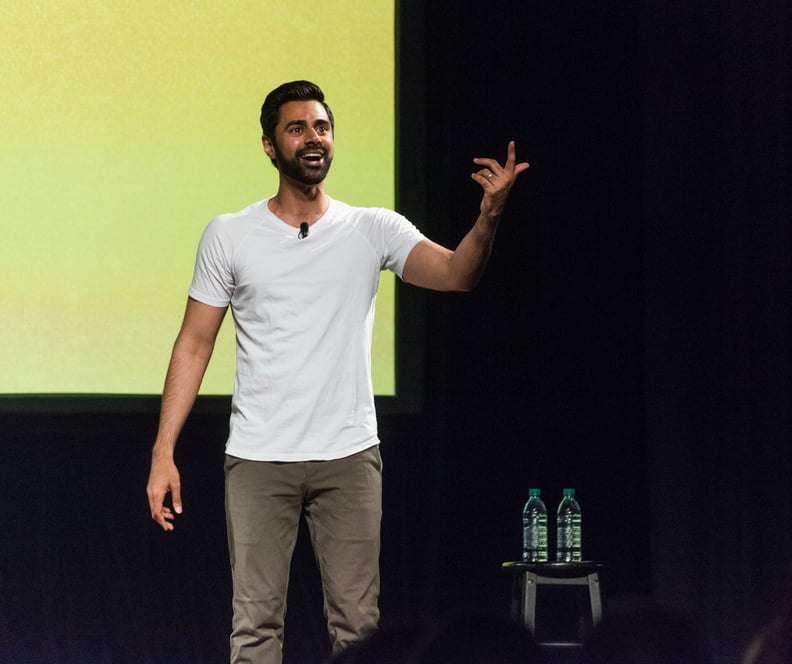 We're gonna need to borrow those two water bottles to cool off really quick, please and thank you.
Cheers to a dude who can look as hot in sweats as he does in a tux.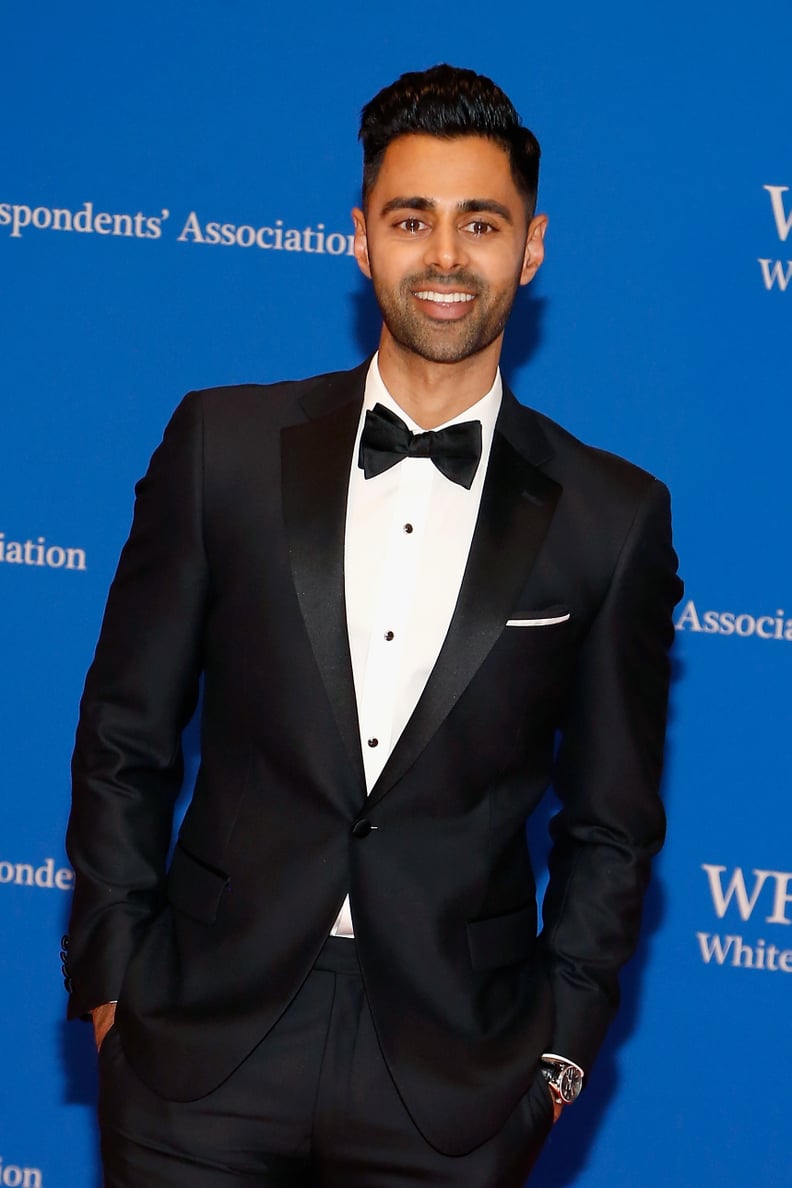 Hasan ripped into the Trump administration at the White House Correspondents' Dinner, and looked damn fine doin' it.
Just killing it with the eye contact, per usual. (Sidenote: can we borrow that green bomber jacket, Hasan? Very into it.)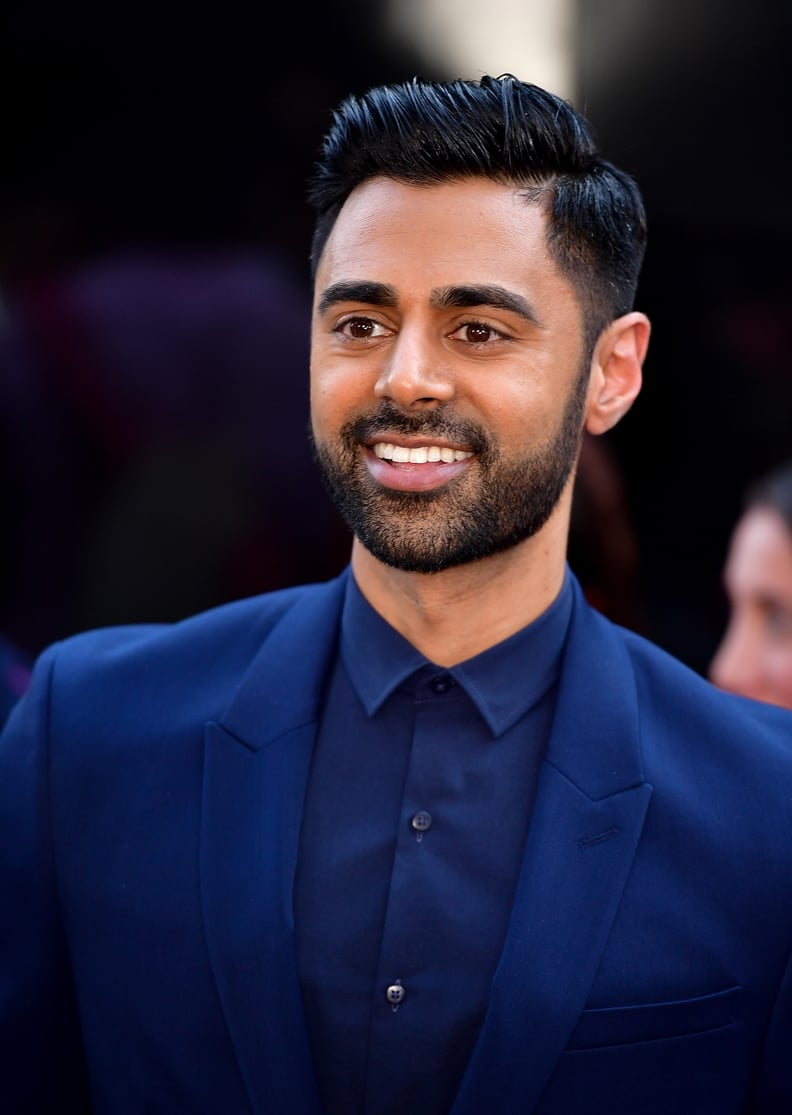 Looking red hot in an all-blue suit at the New York City premiere of Rough Night in June.