Nicole may have happily moved on from her relationship with DJ AM to Brody Jenner, but she's not quite ready to see her ex with a new lady. Nicole celebrated her 25th birthday at the Teen Vogue Young Hollywood party, and the new girl DJ AM has been linked to, Lauren Hastings, was in attendance as well. But shortly after Lauren showed up, she was escorted right out of the party. Wonder if Nicole had something to do with that?! Here's more: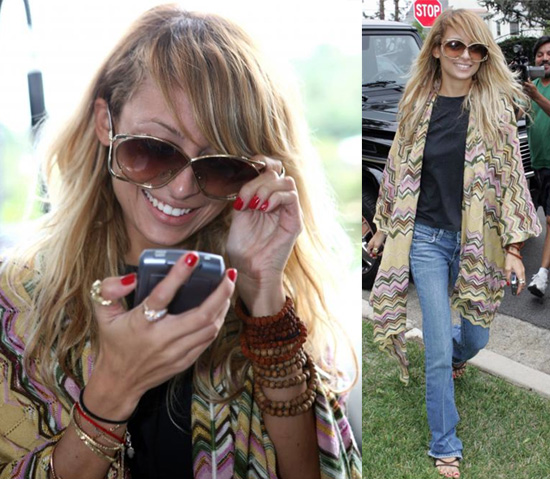 According to a spywitness: "When DJ AM's new girlfriend [Lauren Hastings] showed up, Nicole had security mysteriously 'clear her area.'" And Lauren suddenly found herself on the wrong side of the velvet rope.

Hastings, a 22-year-old model, had been observed shadowing AM (aka Adam Goldstein) during the MTV Video Music Awards.

According to her MySpace page - Generation Y's chosen platform for self-humiliation - her interests include "flossing" and "smoking cigarettes! Ya Know!!!" Her stated occupation is "unicorn fluffer."
Lots more pics of Nicole smiling for the cameras while pumping gas and perhaps talking to Paris so read more