19 Photos of Taye Diggs and His Son, Walker, Being as Precious as Can Be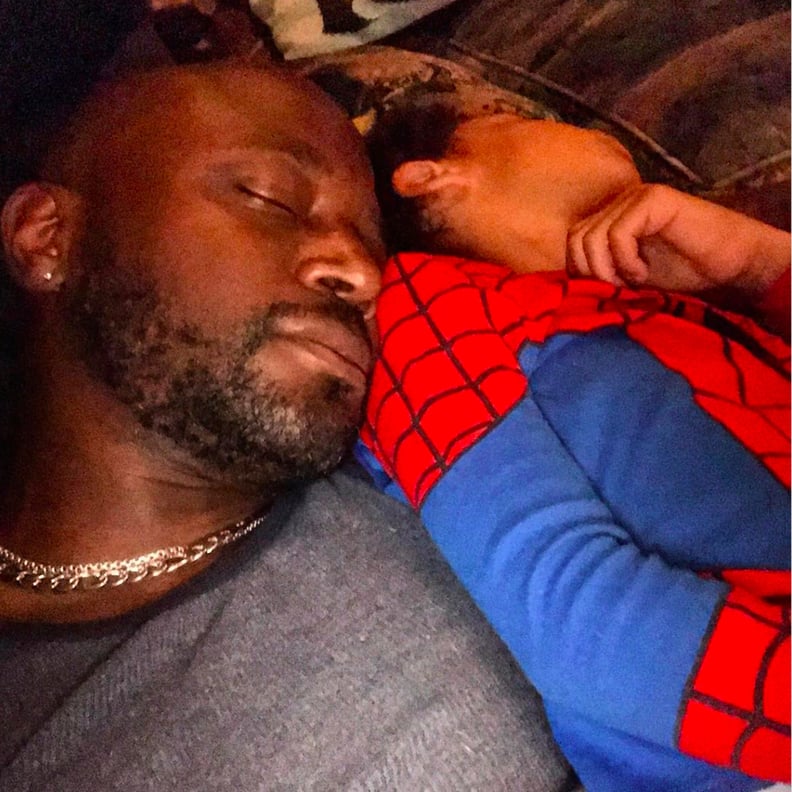 Taye Diggs and his son, Walker, are two peas in a pod, if the photos the actor frequently shares on Instagram are anything to go by. The 7-year-old, whom Taye shares with ex-wife Idina Menzel, is already learning to live a judgment-free life full of love, according to stories Taye shared when POPSUGAR recently sat down with him. "I grew up judgmental, and it didn't serve me well," he said. "So I'm doing whatever I can to kind of, in an organic as possible way, to lead him in the direction of accepting."
Taye went on to reveal a special moment he shared with Walker in the car after driving his son to school that made him proud: "I let someone get ahead of me on the road, and I was patting myself on the back to Walker. And then the dude went in front of me and didn't give me that thank you, and that upsets me," Taye said. "And then Walker said, 'Wait a minute, Daddy. Don't get mad, maybe he was just having a bad day.' That was an a-ha moment, where I was like, 'OK it's working. He's teaching me.'"
And beyond teaching him to love, Taye also wants to teach Walker to be healthy, which is why he partnered with Naked Juice for the Drink Good Do Good campaign. For this project, Naked Juice and Wholesome Wave are donating fresh produce to people who don't have access to it, for every selfie posted with the #DrinkGoodDoGood hashtag. A project like this is close to Taye's heart, because when he was growing up, he was one of those 30 million people who didn't have as much access to the right foods. Now that he has the means to eat the best food possible, he wants Walker to do the same, and he wants to help the rest of the world do it too.
To see all of Taye's awesome parenting moments in action, keep reading for more adorable photos. Trust me when I say they're one of the sweetest pairs you've ever seen.