The 5 Cutest Photos From Harry Styles and Taylor Swift's Short-Lived Romance
Taylor Swift's "Out of the Woods" is arguably one of the best songs from her new album 1989, and it's been highly speculated that the tune is about her ex-boyfriend, One Direction's Harry Styles, who she dated from November 2012 to January 2013. Lyrics in the song reference a snowmobile accident that the couple got into during a vacation in Park City, UT, ("Remember when you hit the brakes too soon / 20 stitches in a hospital room") and Taylor herself opened up about the inspiration for the song in a recent Good Morning America appearance. The singer explained, "This was a relationship where I was kind of living day-to-day wondering where it was going, if it was going to go anywhere, if it was going to end the next day," adding, "You kind of never feel like you're standing on solid ground. That kind of a feeling brings on excitement, but also extreme anxiety."
In honor of 1989's release, we thought we'd take a look back at the relationship that inspired "Out of the Woods" (and maybe a few other songs on the album). Here are the five cutest photos from Harry and Taylor's short-lived romance.
01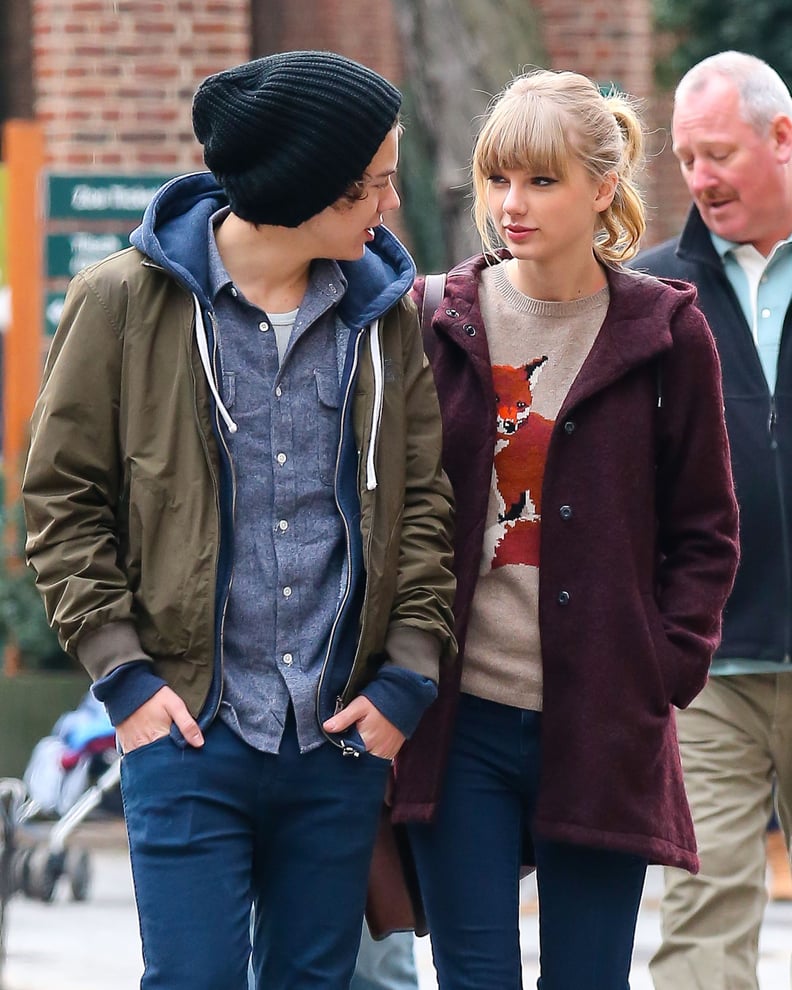 Dec. 2, 2012
Taylor and Harry spent a romantic day in NYC's Central Park. They hung out one-on-one but also showed their friends' baby the animals.
02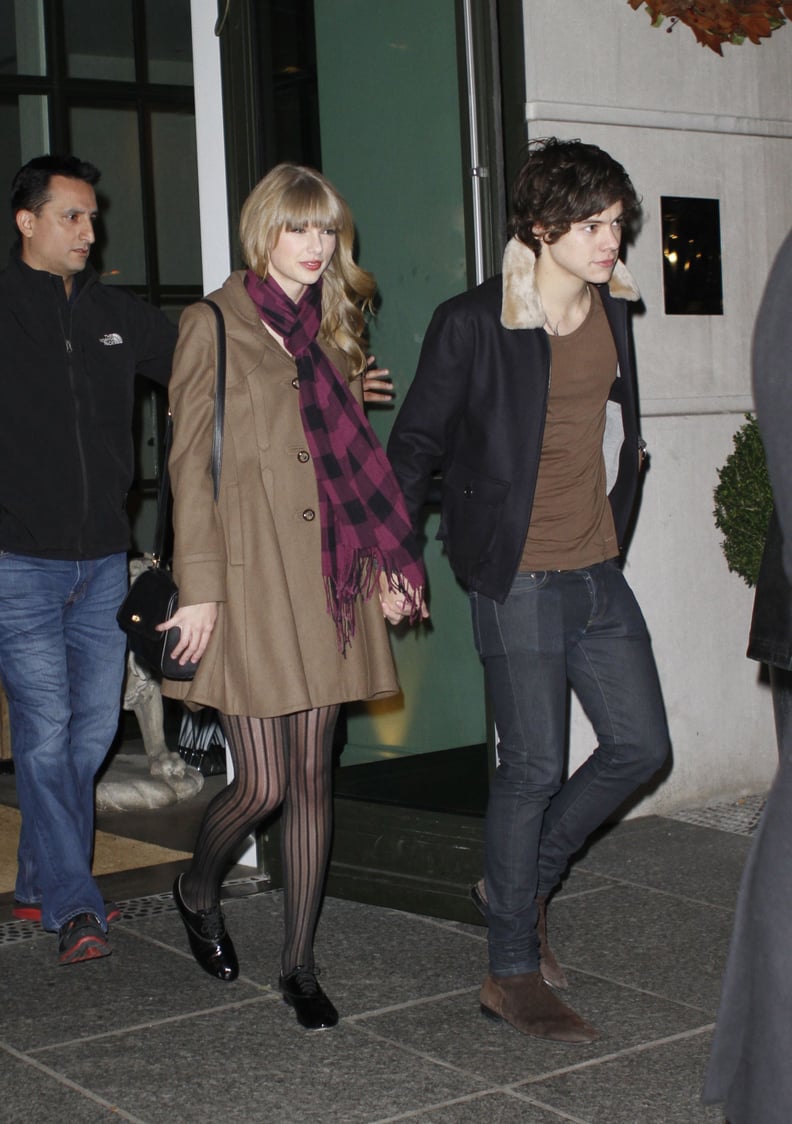 Dec. 7, 2012
03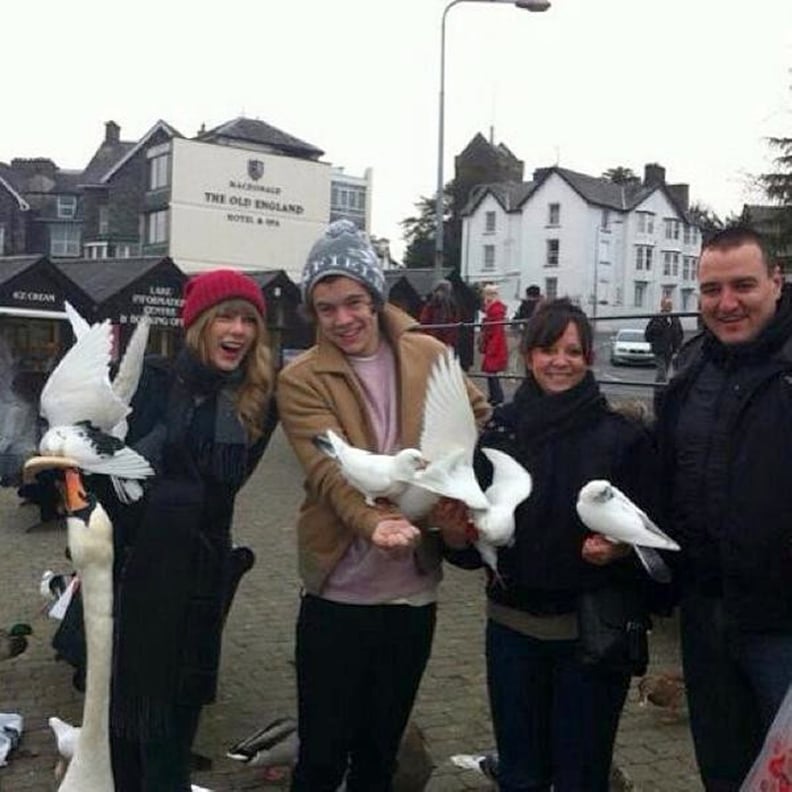 Dec. 12, 2012
Taylor and Harry did touristy things in the Lake District of England. They were snapped by fans as they played with doves and walked hand in hand around the quaint English villages.
04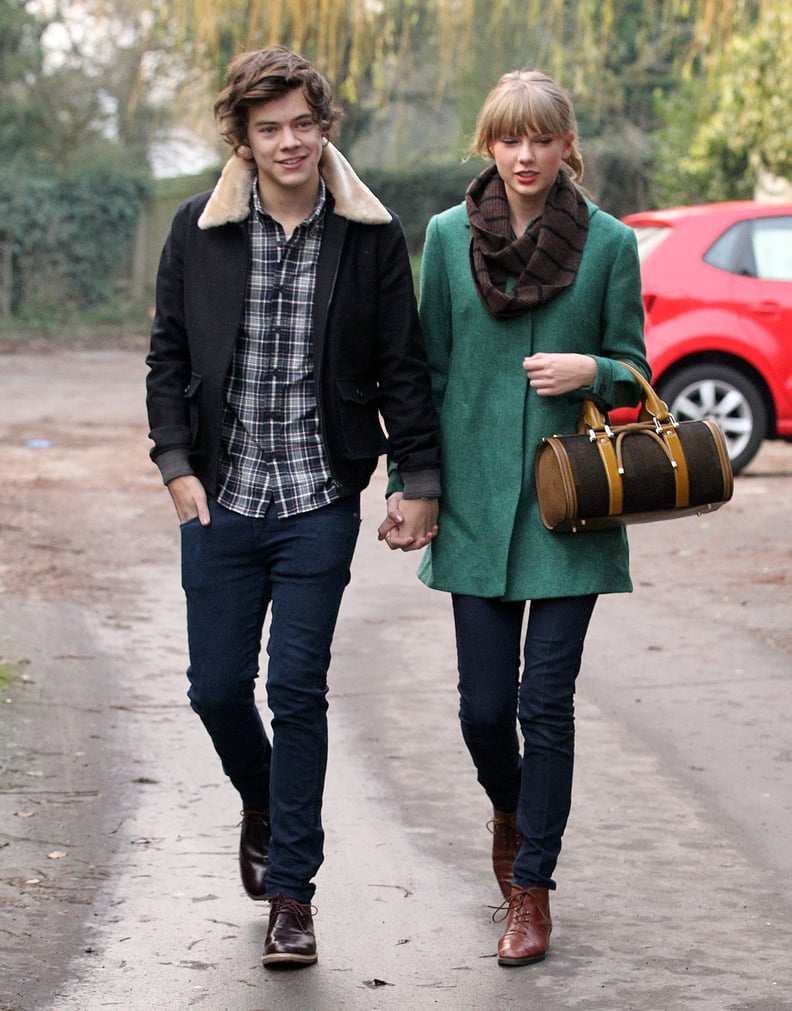 Dec. 13, 2012
Harry and Taylor celebrated her 23rd birthday in his native England. They ate Chinese food and showed sweet PDA while walking through the town of Great Budworth.
05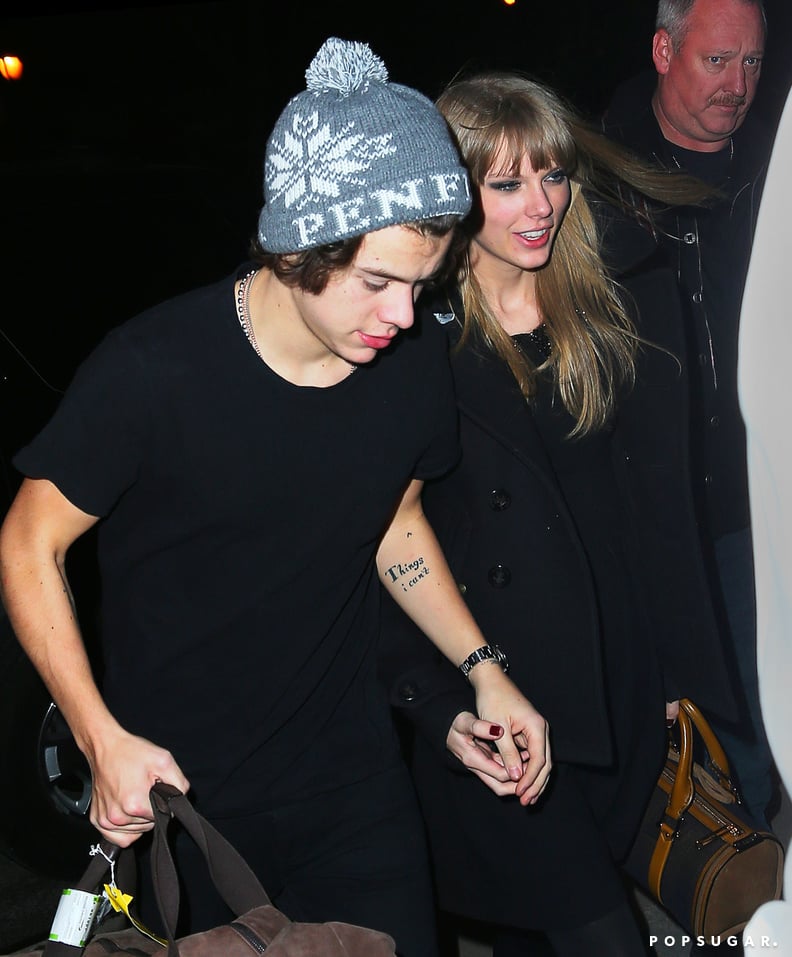 Jan. 1, 2013