After approximately 82,500 fans across New York and New Jersey spent weeks agonizing over which Reputation lyrics to get plastered across their shirts (me), crafted intricate and stunning snake-themed costumes (also me), and tracked down supplies to paint their nails with the iconic "Rep" font (me again), it was finally time for Taylor Swift's Reputation Stadium Tour stop at MetLife stadium. From glittery bodysuits and sky-high boots to snake-adorned stages and iconic mashups, here are 13 times the Reputation Stadium Tour was (or will soon become) your favorite Swift show yet.
After running into your Swiftie Twitter friends sitting behind you on the train to the stadium and making important fashion decisions in the merch line, you kick off the night surrounded by over 80,000 of your closest friends adorned in their finest Reputation-themed attire.
As you enter the venue, you're gifted with Taylor's iconic light-up bracelets that will soon transform into an incredible visual show beautiful enough to make you nearly weep (or, if you're like me, spontaneously start sobbing).
Before Taylor and all of her "Big Reputation"-glory take the stage, the powerhouse voices of Charli XCX and Camila Cabello have the entire sea of Swifties on their feet. As soon as "Havana" comes to an end, your heart starts racing. You are simultaneously both ready for it and not ready for it.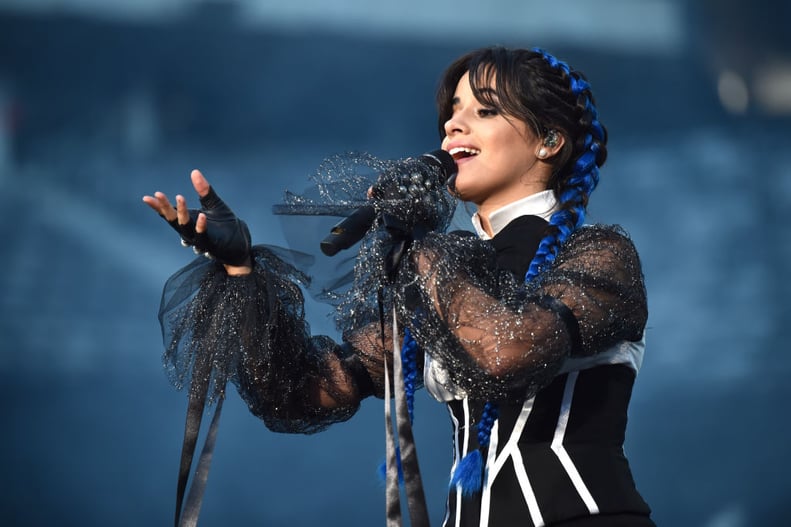 As the show begins, the blaring beats of "Ready For It?" finally fill the speakers and the stadium overflows with a sea of light-up bracelets pulsing along to every beat.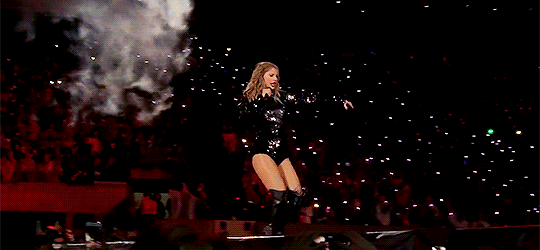 Image Source: Tumblr

Your queen has arrived, outfitted in an all-black, glittery hooded bodysuit. She commands the stage like the damn pop icon that she is, obviously.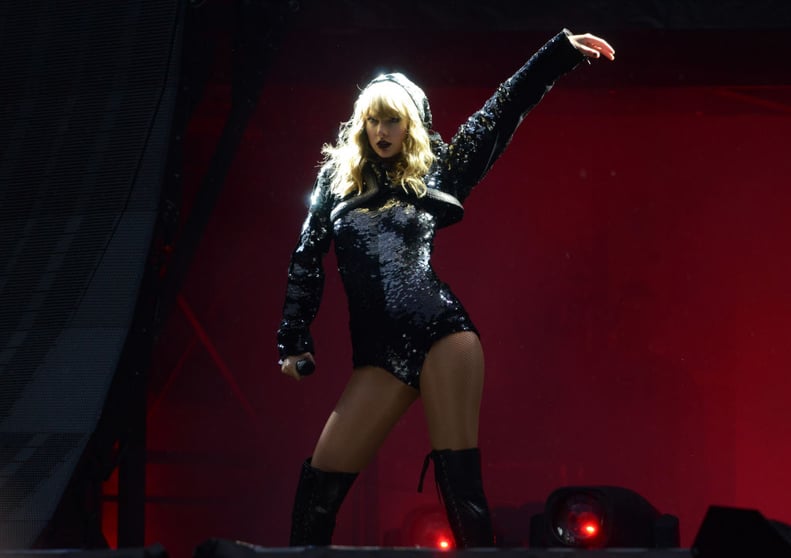 Image Source: Getty / Dave Hogan
Every Reputation track of your dreams comes alive on stage as you scream and dance along to every single word as if it's the last song you'll ever hear. You are, truly, in your element.

Image Source: Tumblr
Suddenly, the old Taylor is no longer dead. Waves of T-Swift nostalgia run through you as she performs an incredible medley of "Style," "Love Story," and "You Belong With Me," and for a brief moment, you wonder if it's 2008 all over again.
As she flies across the stadium above you with the sounds of "Delicate" blasting through the speakers, you look up into a sea of lights and it's one of those infinite moments where the whole world seems to stand still just for you.

Image Source: Tumblr
As giant, towering snakes reign over her B-stages, your anticipation for her surprise song is so overwhelming you may or may not want to faint. And then, finally, it happens: with her guitar in hand, you're transported back to another era. And if you're lucky enough, it just might be pouring rain as Swift dances in a storm in her best dress singing "Fearless," which is precisely when I proceeded to grab onto my nearest friend and scream until my lungs gave out.
Before you even have time to compose yourself, the familiar sounds of "Bad Blood" fill the stadium, and then suddenly, "Should've Said No" comes alive just a few beats later. The entire stadium erupts as everyone proceeds to live their best damn lives.
Make sure my death certificate lists cause of death as the Bad Blood/Should've Said No mashup

— nic🌻 (@nicolediiorio7) July 23, 2018
Then it's time for Taylor to take the piano and slay us all, once again, with a hauntingly beautiful mashup of "Long Live" and "New Year's Day" that you didn't know how much you needed in your life until this very moment.
By now you should pat yourself on the pack: you've made it nearly two hours into full-on Taylor Swift euphoria, and somehow you're still standing. As her "why she disappeared" video montage flashes up on the screen, you look around the stadium at thousands of lights pulsing, wishing you could live in this moment for as long as humanly possible.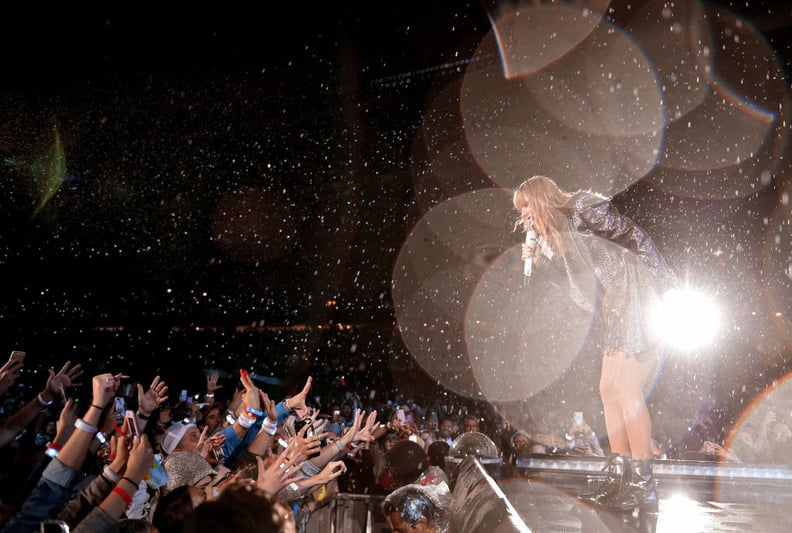 But as she kicks off an extremely important mashup of "We Are Never Ever Getting Back Together" and "This Is Why We Can't Have Nice Things," you suddenly realize all good, life-changing things must come to an end. You stand there in awe, or possibly drenched in the pouring rain, as 11 important words dance across the screen: "And in the death of her reputation, she felt truly alive." And standing there in the midst of thousands of fans at the end of your Reputation show, you too feel truly alive.