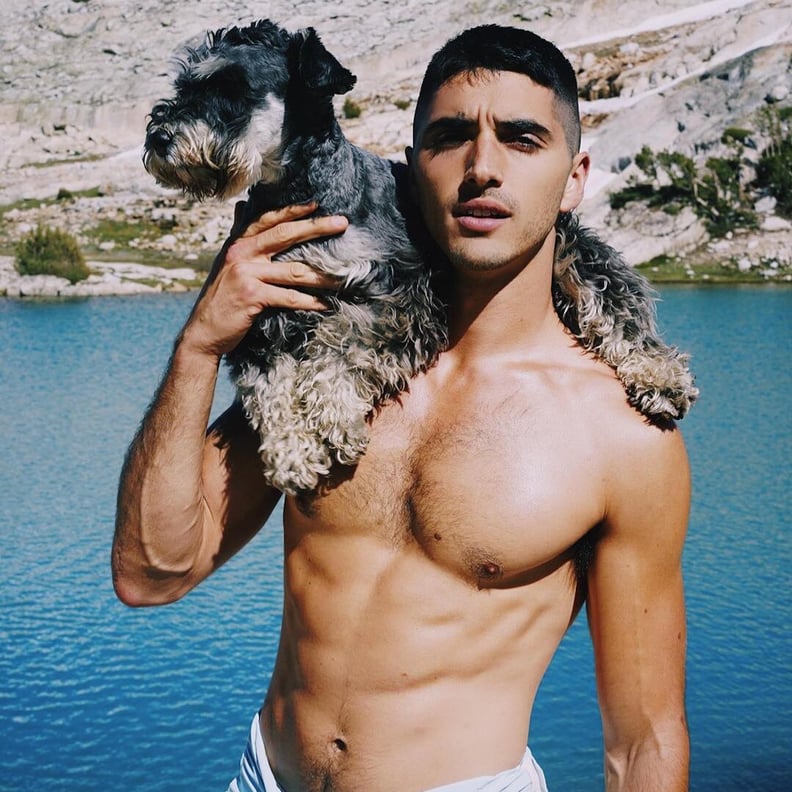 There are a few things in life I think we can all agree on: the sky is blue, the Earth is round, and Taylor Zakhar Perez is so damn fine. You might have seen Taylor before in iCarly, Cruel Intentions, and Scandal, but most recently, he's starring as a new student named Marco in The Kissing Booth 2, and can I just say, "Thank you, Netflix!"? Aside from the fact that he can act, there's so much more to love about Taylor, from his passion for activism to his incredibly cute dog, Jack. Oh, and not to state the obvious, but he's very easy on the eyes. Judging from his Instagram, it doesn't look like he's dating anyone at the moment, so excuse me while I shoot my shot. In the meantime, grab a cold glass of water and get ready to drool over Taylor's hottest photos ahead.
How long is too long to stare at one photo? Asking for a friend.
Yes, a delightful day, indeed.
I guess bearded dragons aren't so terrifying after all.
I've never wanted to be a towel so badly.
OK, I guess I can let the Birkenstocks go this one time.
Why yes, I do enjoy rides into the sunset.
I'm usually terrified of snakes, but seeing Taylor in this sweater somehow just made them a little less scary.
*insert heart-eyes emoji here*
Like a scene straight out of a movie.
Have you ever seen a view so beautiful? And I'm not talking about the waterfall.
Actually, Taylor, all that "chill" just went out that door after I saw this photo.