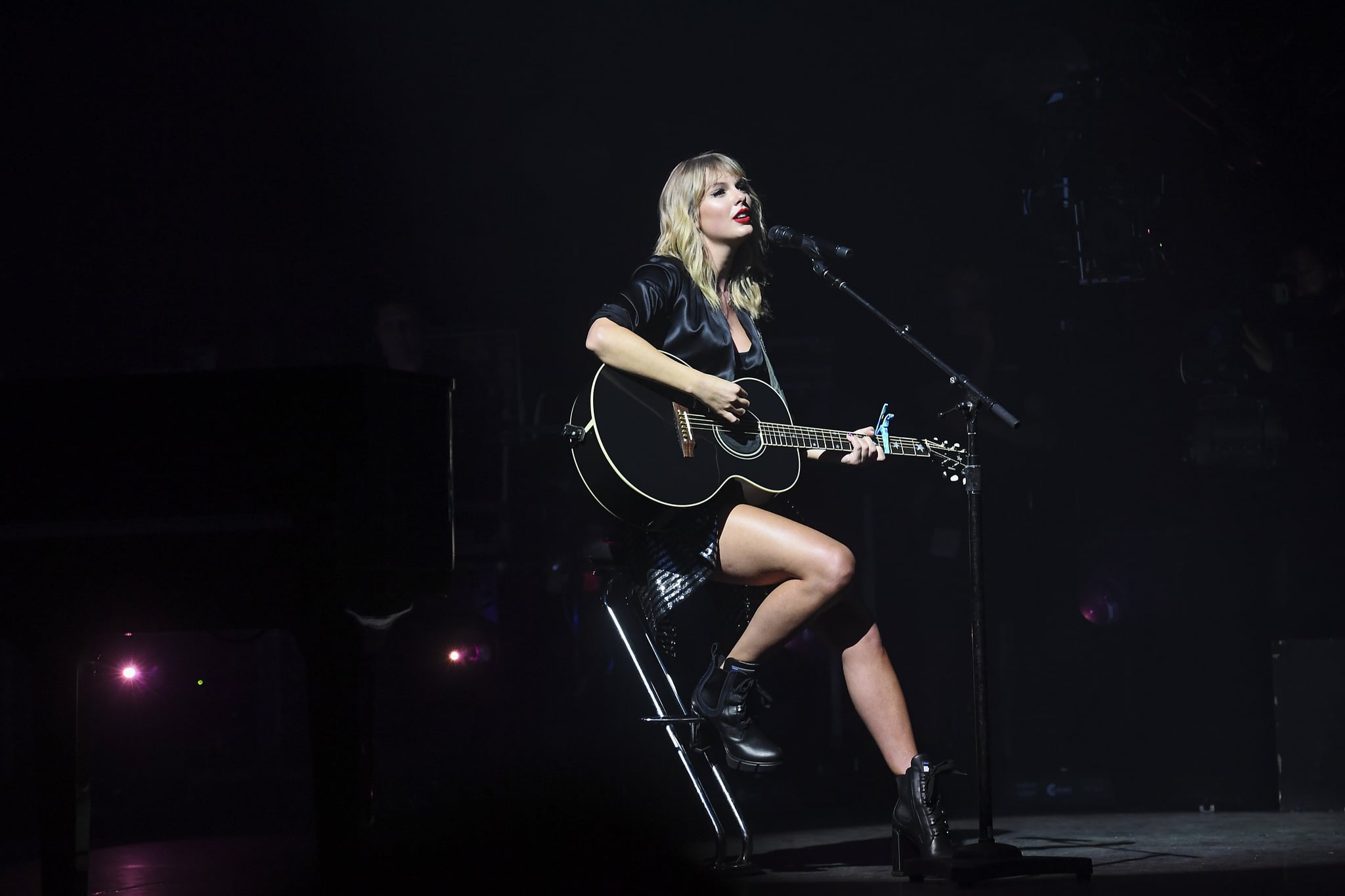 We've all got Taylor Swift [1]'s Folklore on repeat, and her new album [2] is full of must-listen tracks with tons to unpack [3]. The song "Exile" is one of the highlights of the album: a bittersweet duet about a failed relationship. But, what do the lyrics actually mean?
The song is a duet with Bon Iver's Justin Vernon, with Vernon and Swift "playing" the roles of ex-lovers looking back at their relationship and its aftermath. In the first verse, Vernon's character sings about seeing his ex with a new man, hurt that "it took you five whole minutes/To pack us up and leave me with it." Swift's character responds by noting that she knows exactly what's up and she knows her ex is seeing her new relationship: "I can see you starin' honey/Like he's just your understudy."
It's the chorus, though, that reveals the heart of the song: the bittersweet and complicated feelings after a breakup that probably needed to happen but still left lingering feelings behind. "I think I've seen this film before/And I didn't like the ending," goes one line. Vernon's character calls his ex "my town," while she calls him "my crown," and both feel like they've been put "in exile" from those places. It's an elegant picture of the feelings of loss and disorientation after breaking up with someone who felt like home. It shows two different sides of the breakup: Vernon's character seems surprised at how quickly the relationship ended and his ex moved on, singing "You never gave a warning sign," while Swift's character parries back with "I gave so many signs."
Fans may want to try to match the song's breakup with something in Swift's real life [4] — after all, she's been fairly open in the past about drawing inspiration from her own life [5] (and love life) for her music. There doesn't seem to be any heavy-handed hints in "Exile" that it's about anyone in specific, though. Instead, it feels more universal, like a song that perhaps some listeners can relate to: getting stuck in a toxic cycle [6] of love and frustration until one or both just gives up on communicating. Read the full lyrics below:
I can see you standin', honey
With his arms around your body
Laughin' but the joke's not funny at all
And it took you five whole minutes
To pack us up and leave me with it
Holdin' all this love out here in the hall
I think I've seen this film before
And I didn't like the ending
You're not my homeland anymore
So what am I defendin' now?
You were my town
Now I'm in exile seein' you out
I think I've seen this film before
I can see you starin', honey
Like he's just your understudy
Like you'd get your knuckles bloody for me
Second, third, and hundredth chances
Balancin' on breaking branches
Those eyes add insult to injury
I think I've seen this film before
And I didn't like the ending
I'm not your problem anymore
So who am I offending now?
You were my crown
Now I'm in exile seein' you out
I think I've seen this film before
So I'm leavin' out the side door
So step right out
There is no amount
Of cryin' I can do for you
All this time
We always walked a very thin line
You didn't even hear me out (You didn't even hear me out)
You never gave a warning sign (I gave so many signs)
All this time
I never learned to read your mind (Never learned to read my mind)
I couldn't turn things around (You never turned things around)
'Cause you never gave a warning sign (I gave so many signs)
So many signs
So many signs (You didn't even see the signs)
I think I've seen this film before
And I didn't like the ending
You're not my homeland anymore
So what am I defending now?
You were my town
Now I'm in exile seein' you out
I think I've seen this film before
So I'm leaving out the side door
So step right out
There is no amount
Of cryin' I can do for you
All this time
We always walked a very thin line
You didn't even hear me out (You didn't even hear me out)
You never gave a warning sign (I gave so many signs)
All this time
I never learned to read your mind (Never learned to read my mind)
I couldn't turn things around (You never turned things around)
'Cause you never gave a warning sign (I gave so many signs)
All this time (So many signs)
I never learned to read your mind (So many signs)
I couldn't turn things around
'Cause you never gave a warning sign (Never gave a warning sign)