Prince George Will Be the Latest in a Long and Adorable Line of Royal Page Boys
When it comes to royal page boys, there are no half measures. Miniature sailor suit with a straw boater? Sure! Ostrich-feather hats and velvet capes? Why not? Frilly blouse, satin pumps, and a sash? Yes, yes, and yes! While royal bridesmaids have followed a fairly similar staple of white, cream, or ivory creations with tonal flower crowns, over the years the royal boys have favored very differently. Per tradition in British weddings, page boys usually carry the bride's train or bring the wedding bands up to the altar. As Prince George is about to do his page boy duty for aunt Pippa Middleton's wedding on Saturday, we've rounded up all the royal page boy looks over the years.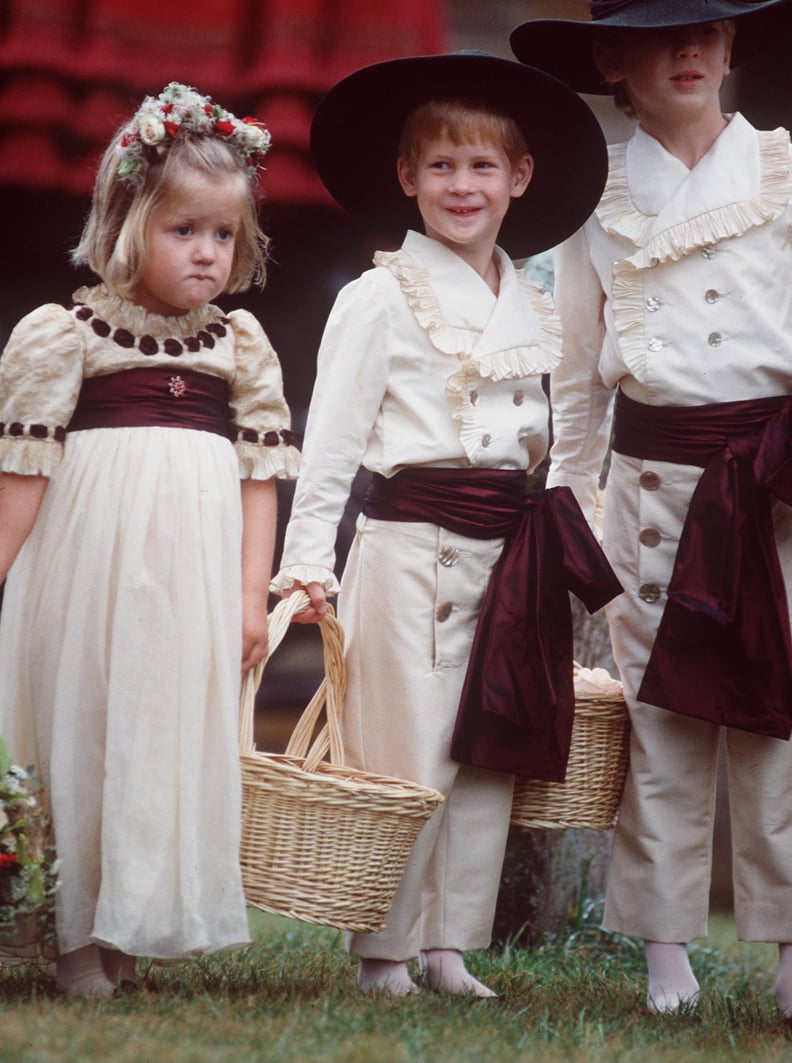 Prince Harry
The day after his fifth birthday in September 1989, Harry did his bit for his uncle Charles Spencer, alongside his cousins Eleanor and Alexander Fellowes. The flamboyant page boy outfits — which included matching claret satin pumps — were based on an 18th-century Joshua Reynolds painting from the Spencer family collection.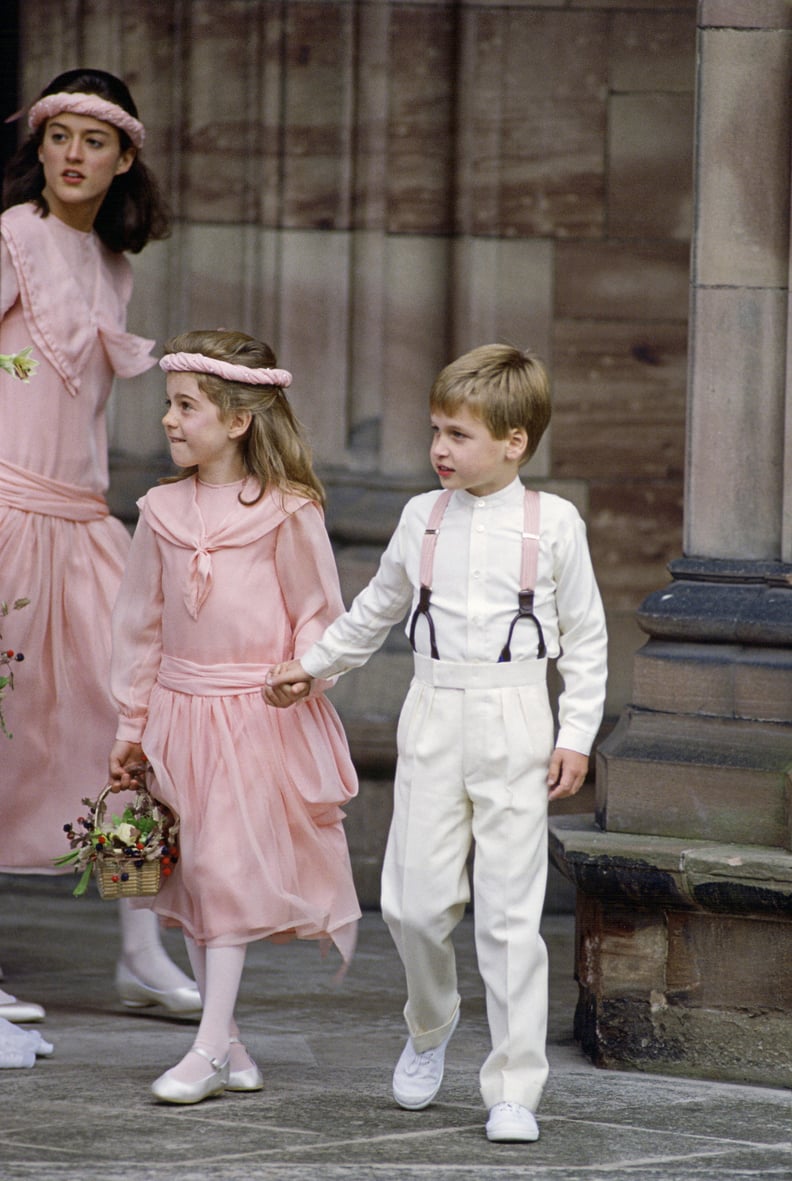 Prince William
For the wedding of Princess Diana's close friends Rupert Soames and Camilla Dunne in 1988, William was dressed from head to toe in cream and white, with sugar-pink suspenders.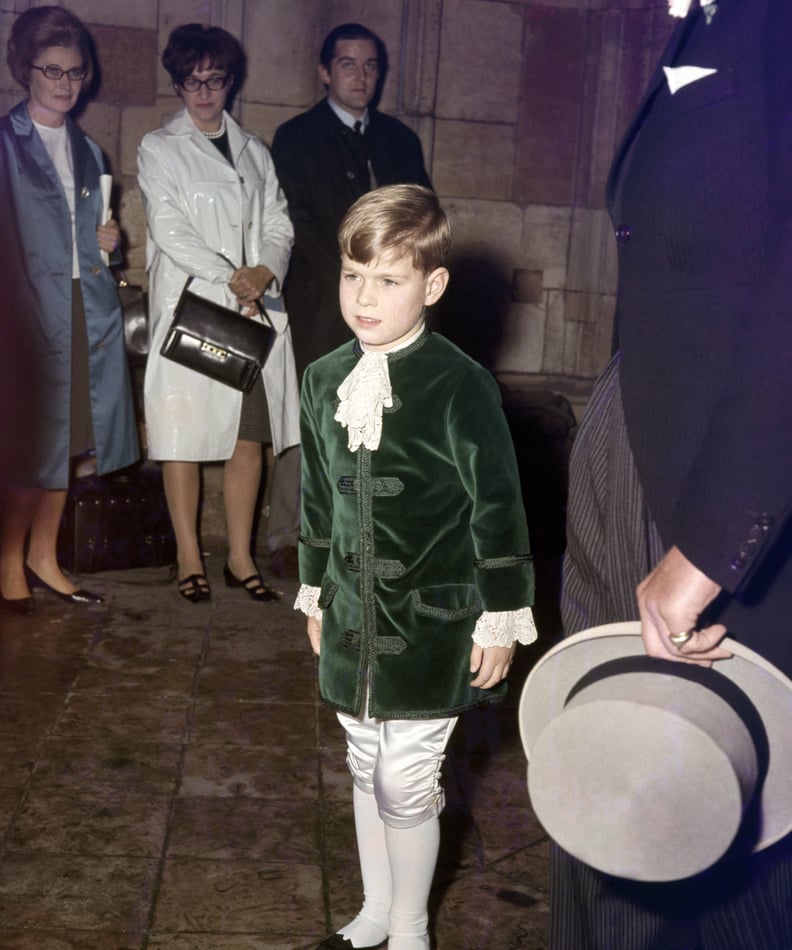 Prince Andrew
The young royal channeled Austin Powers at the wedding of the Marquis of Hamilton and Sacha Phllips in 1966.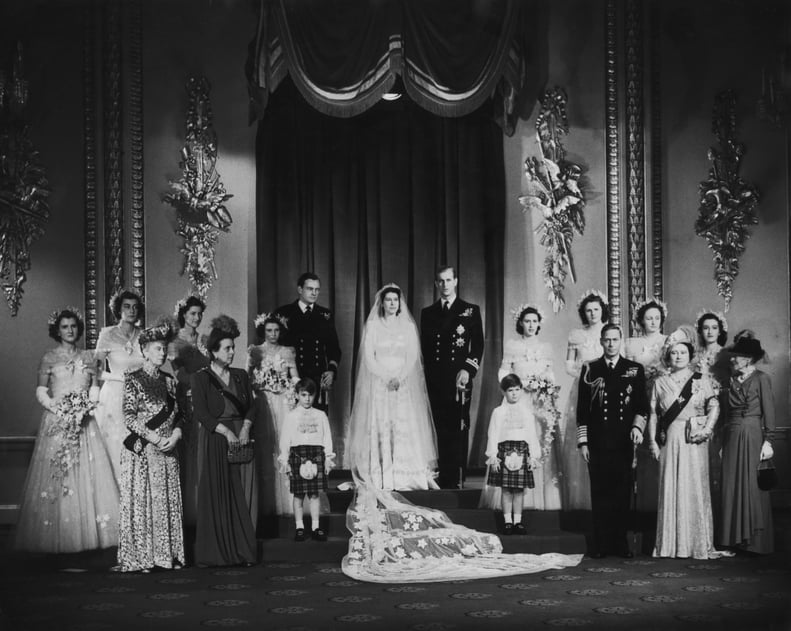 Prince Michael of Kent and Prince William of Gloucester
At the wedding of Queen Elizabeth II and Prince Philip in 1947, the page boys wore the traditional Scottish attire of kilts, white shirts, white lace jabots, and sporrans.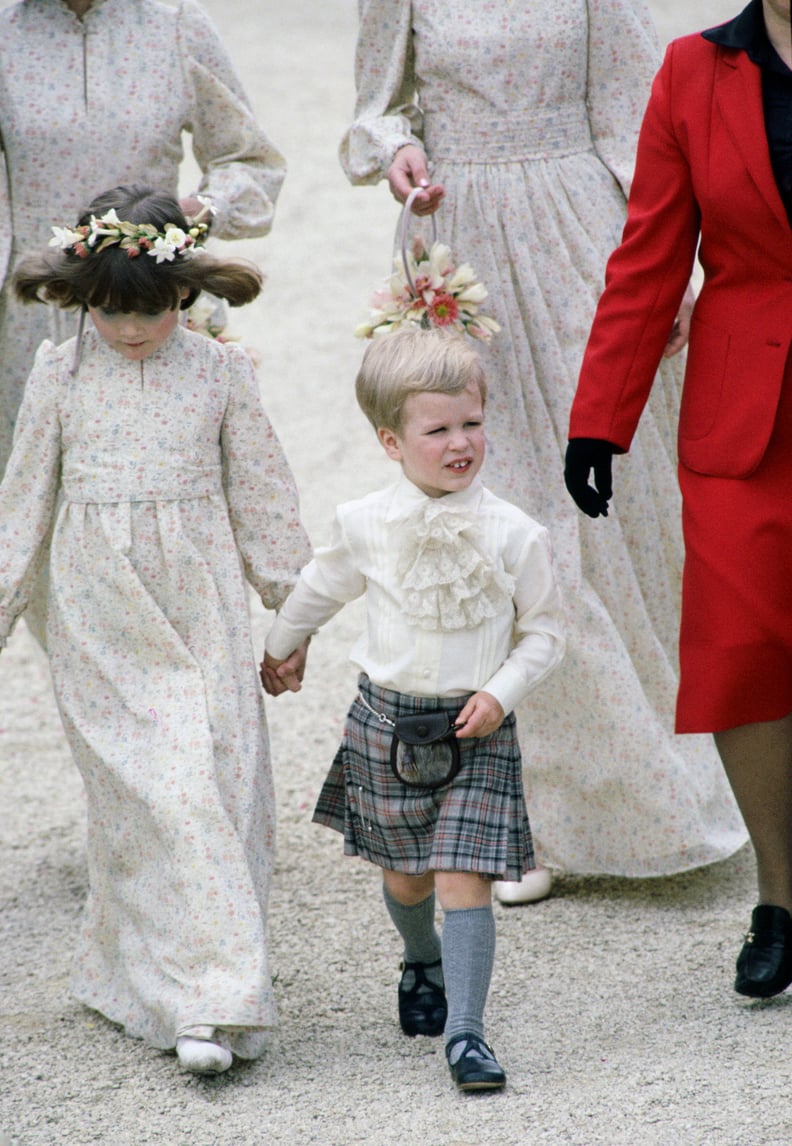 Peter Phillips
When Peter performed page boy duties at his aunt Sarah Phillips' wedding in 1981, he wore the heather-colored royal tartan that the queen wears when she is based in Scotland.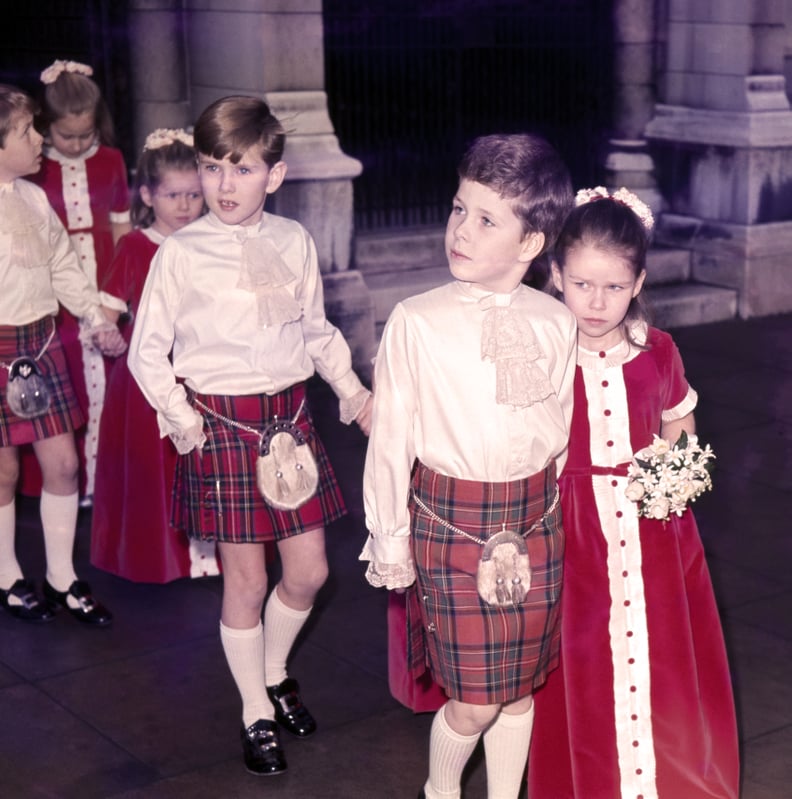 Lord Linley
Princess Margaret's son wore full Scottish regalia for a wedding in 1969. It has been common practice for royals to wear tartan since Victorian times and is a nod to the family's fondness for Scotland.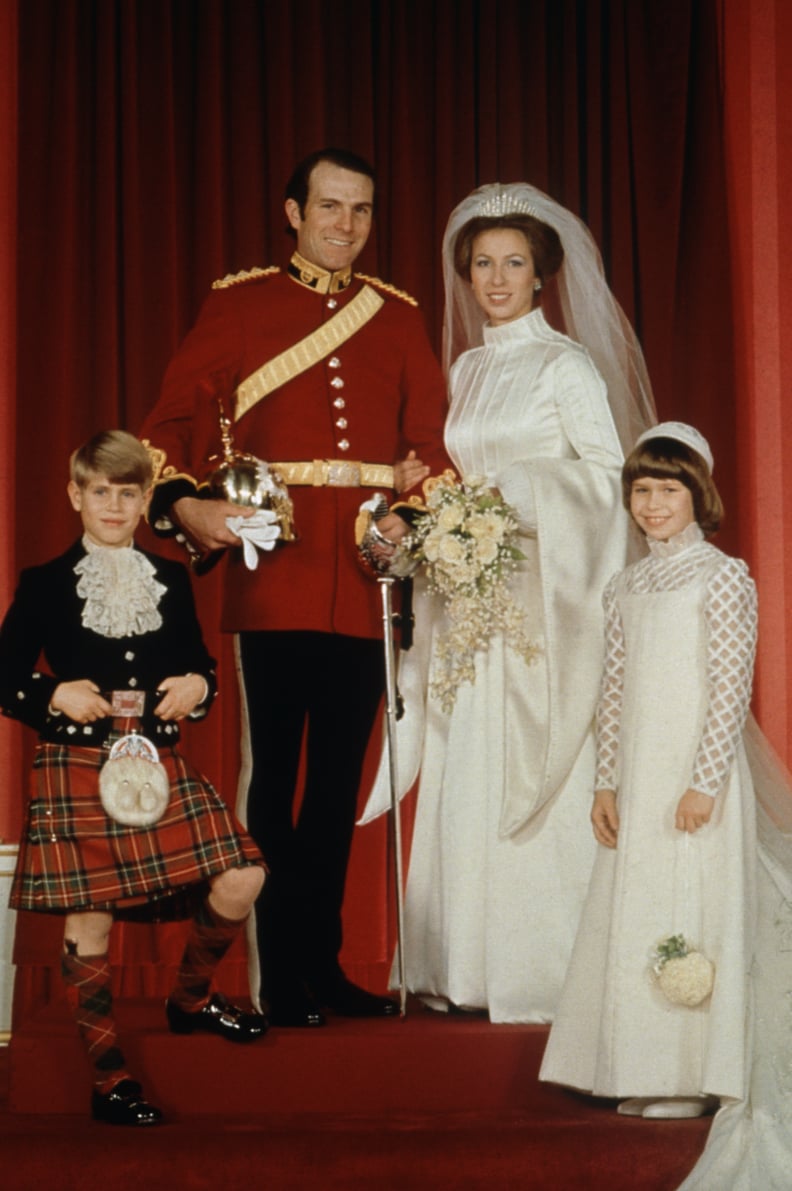 Prince Edward
It was traditional Scottish attire once more — this time with matching jackets — when Edward did his bit for big sister Princess Anne and her groom Mark Phllips in 1973.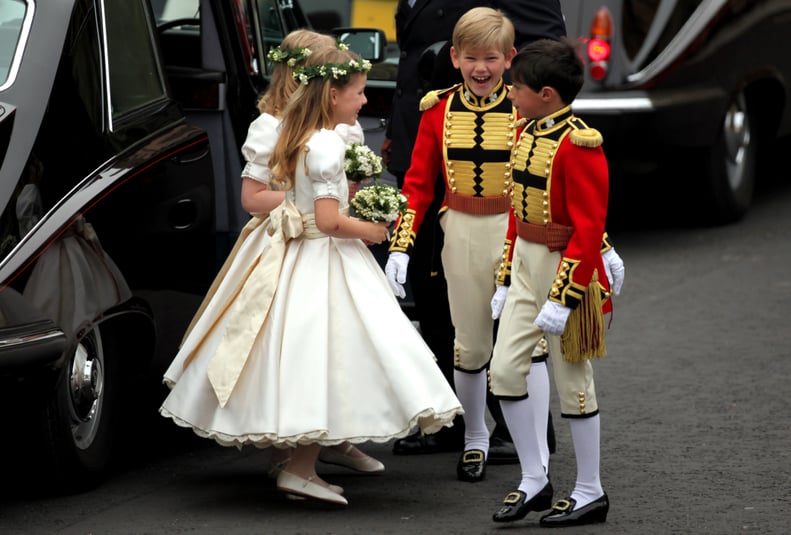 Alex Pettifer and Billy Lowther-Pinkerton
At Prince William and Kate Middleton's wedding in 2011, their two pages wore outfits inspired by Regency-period Irish Guards officers — the regiment of which William is the colonel.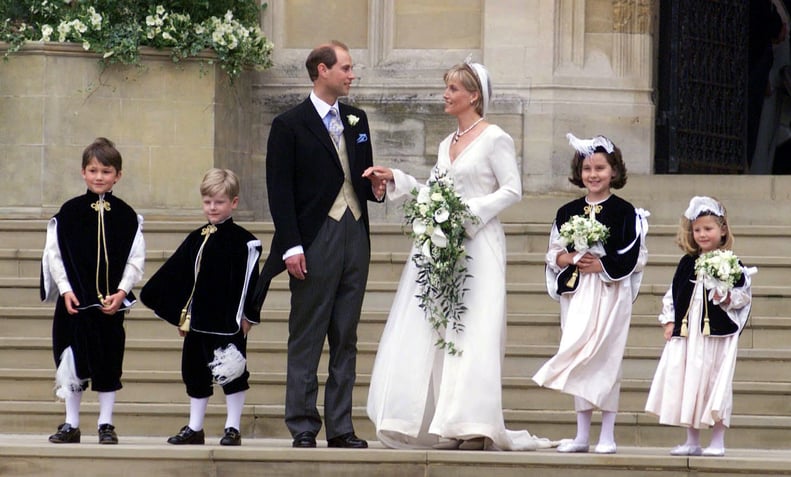 Felix Sowerbutts and Henry Warburton
Prince Edward and Sophie Rhys-Jones paid tribute to the chapel where they exchanged their vows when it came to their page boy ensembles. St. George's chapel at Windsor Castle is home to the Knights of the Garter, and so the two pages wore miniature versions of the Garter robes — ostrich-feather-plumed hats and little blue velvet capes.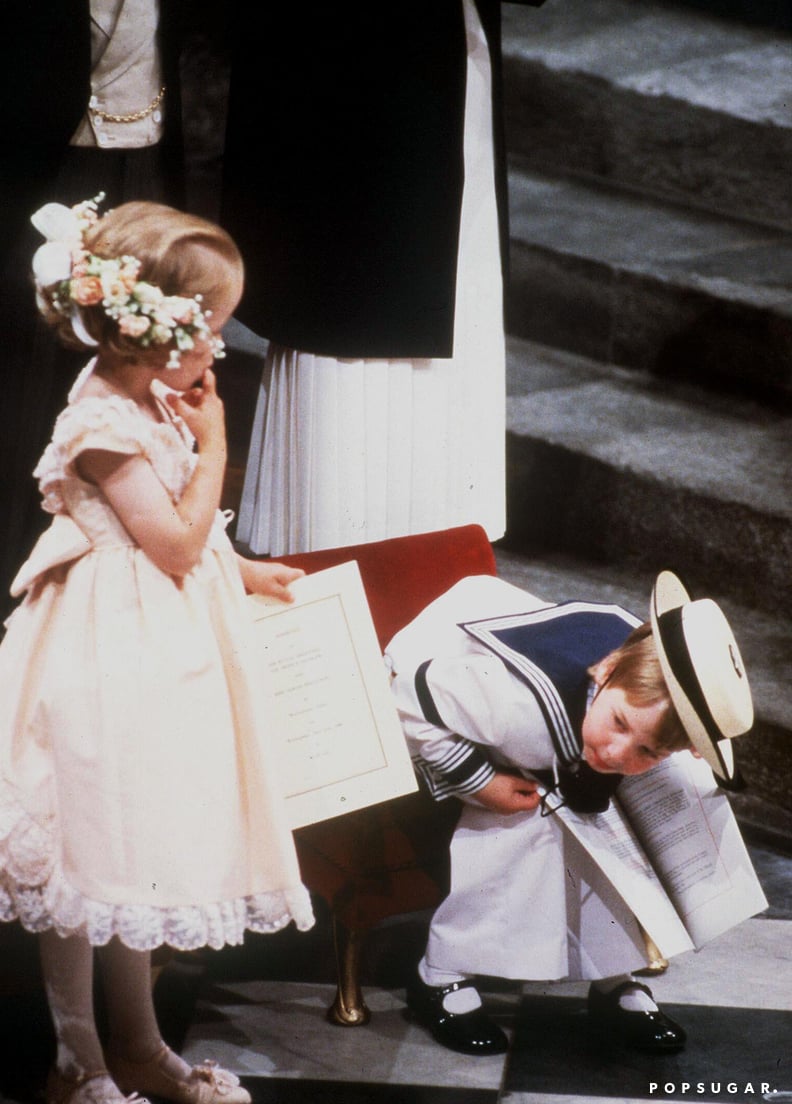 Prince William
It was all too much for the 4-year-old prince at the 1986 wedding of his uncle Prince Andrew and bride Sarah Ferguson. The sailor suit was chosen in tribute to Andrew's naval career.