Princess Eugenie Could Actually Give Up Her Royal Title After Marrying Jack Brooksbank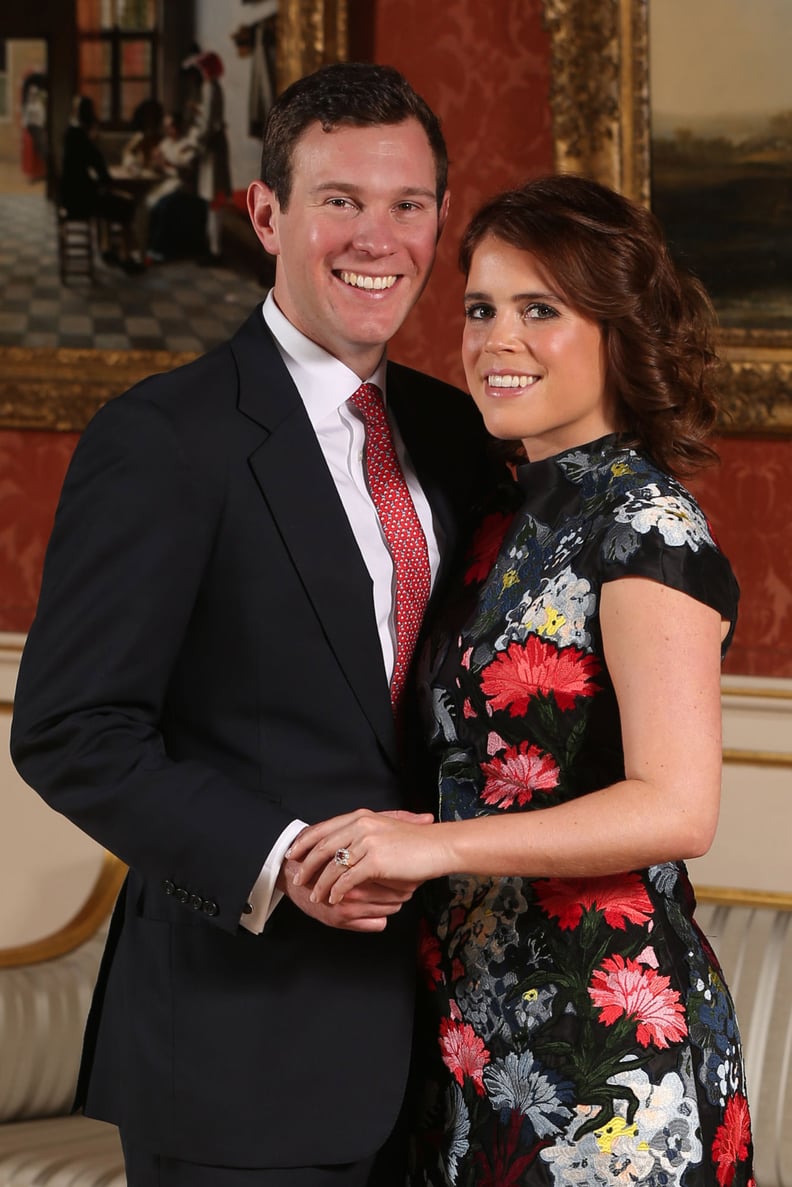 When Eugenie tied the knot, she was actually given the choice of giving up her HRH Princess Eugenie of York title and being known instead as Lady Eugenie (which, let's be honest, still has a nice ring to it). According to royal historian Marlene Eilers Koenig, Eugenie could also keep her HRH style and adopt Jack's last name. "She will be styled either as HRH Princess Eugenie, Mrs. Brooksbank or she could choose not to use her husband's surname," the author told Hello! in January.
As ninth in line for the throne, Eugenie doesn't have many of the same royal responsibilities (or the perks) that her adult cousins do. For one, she didn't have to get permission from Queen Elizabeth II to marry Jack — and even though she and her sister Beatrice are "blood princesses," they aren't technically working royals and are not obligated to carry out official duties.
So, what about Jack? Marlene Koenig reports that the 31-year-old "will not be getting any title from the queen." Because Eugenie doesn't work for her grandmother, her spouse is not afforded the same designation as, say, Meghan Markle, who is married to a senior member of the royal family. Neither Eugenie or Jack were bestowed with new titled ahead of their wedding.