5 Places You've Seen Matt Lanter on Screen
Matt Lanter is a Hollywood face you've likely seen before, but maybe you can't quite remember where. He's starred in television shows and movies, and he's about to make another debut in the new NBC show Timeless. Before you fall in love with him on screen all over again, we've rounded up a few places you'll recognize Matt from.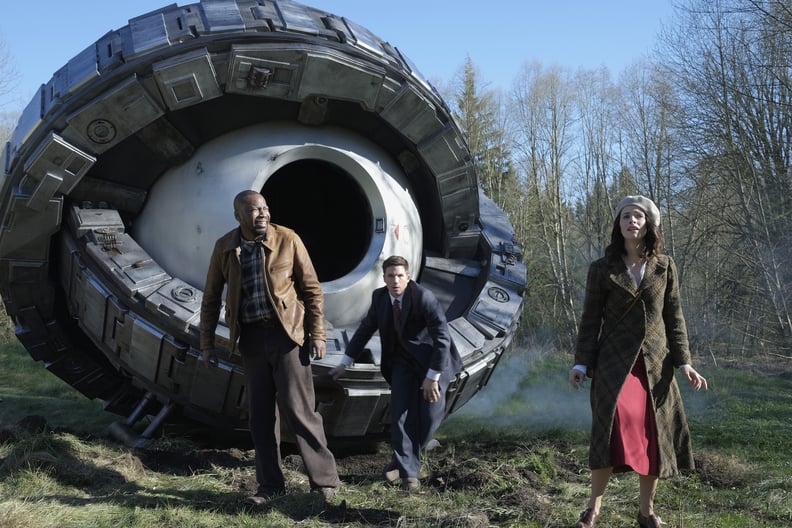 1. 90210
Matt starred alongside Lori Loughlin and Jessica Lowndes in the modern-day remake of Beverly Hills 90210 that aired from 2008-2013. His character, Liam, had a number of onscreen romances, but we'll always remember him as the dreamy and somewhat enigmatic surfer.
2. Star-Crossed
Chronicling the romance between a human girl and an alien boy, Star-Crossed, which aired in 2014, is another series that put Matt front and center. It's safe to say he's gifted when it comes to portraying love-struck characters.
3. The Roommate
In this movie from 2011, Matt plays the ex-boyfriend of Minka Kelly's character, Sara. Things get weird when Sara goes off to college and slowly discovers that her roommate, Rebecca, (played by Leighton Meester) is becoming dangerously obsessed with her.
4. Disaster Movie
In the 2008 film, Matt's character, Will, goes through a series of events that can only be described as, well, disastrous. The movie is infamously accepted as a spoof on the 1996 classic Scream.
5. The Astronaut Wives Club
Based on the bestselling novel by Lily Koppel, The Astronaut Wives Club is a series from 2015 that tells the story of the women next to some of America's space race heroes. In the series, Matt plays Ed White, who was an American aeronautical engineer, US Air Force officer, and NASA astronaut.
More from NBC's Timeless
Protect the past. Save the future. A thrilling adventure through time begins when brilliant professor Lucy Preston and her unlikely crew chase a mysterious criminal intent on changing our past for reasons unknown. From the executive producers of Supernatural and The Shield, don't miss Timeless, premiering Monday, Oct. 3, at 10/9c after The Voice — only on NBC. Because who doesn't have time for more Matt?!