Learn More About Princess Diana's Siblings — and How They're Keeping Her Memory Alive
When Diana, Princess of Wales, died 20 years ago, it was not only her ex-husband Prince Charles who accompanied her body back from Paris, but also her sisters, Lady Sarah McCorquodale and Baroness Jane Fellowes. And at her funeral, her brother Charles, Earl Spencer, walked behind the gun carriage carrying her body before delivering the eulogy.
They were key roles for Diana's grieving siblings, and since that time, they have all worked to keep their much-loved sister's memory alive, whether that's been by nurturing their relationship with nephews Prince William and Prince Harry, presiding over the late princess's charity, or recalling fond memories of her. But who are they as individuals, and what are they doing now? We take a look . . .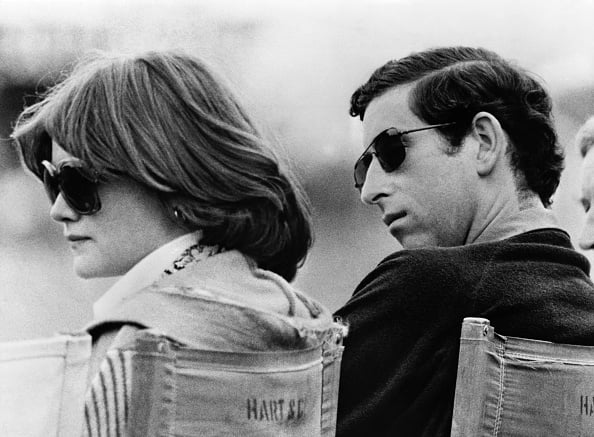 Lady Sarah McCorquodale
Lady Elizabeth Sarah Lavinia McCorquodale was born in 1955 (six years before Diana) and has always gone by her middle name, Sarah. Despite the fact she was away at boarding school when Diana was a child, the sisters were close, although it was Sarah who first caught Prince Charles's eye.
The Spencers had always been in the royal family's orbit. Their maternal grandmother, Lady Ruth Fermoy, was lady-in-waiting to the Queen Mother, and their paternal grandmother, Countess Cynthia Spencer, was lady-in-waiting to the queen. Sarah and Prince Charles ran in the same social circles, and they had a brief relationship in 1977 when Sarah was 22 and Charles was 28. However, Sarah gave an interview to reporters stating that it wasn't serious between them and therefore she wouldn't marry him "if he were the dustman or the King of England." The relationship ended shortly afterward.
Sarah went on to marry and have three children — Emily, George, and Celia — who were playmates of the young Prince William and Prince Harry and who used to go on vacations with them. They attended William and Kate's wedding, and in return, William, Kate, and Harry went to Emily's wedding in 2012. Harry represented the family at cousin George's wedding in South Africa last year.
After Diana's death, Sarah became president of the Diana, Princess of Wales, Memorial Fund, which years raised more than $128 million over 15 years for various charities around the world before it was folded into new charity The Royal Foundation of the Duke and Duchess of Cambridge and Prince Harry in 2012.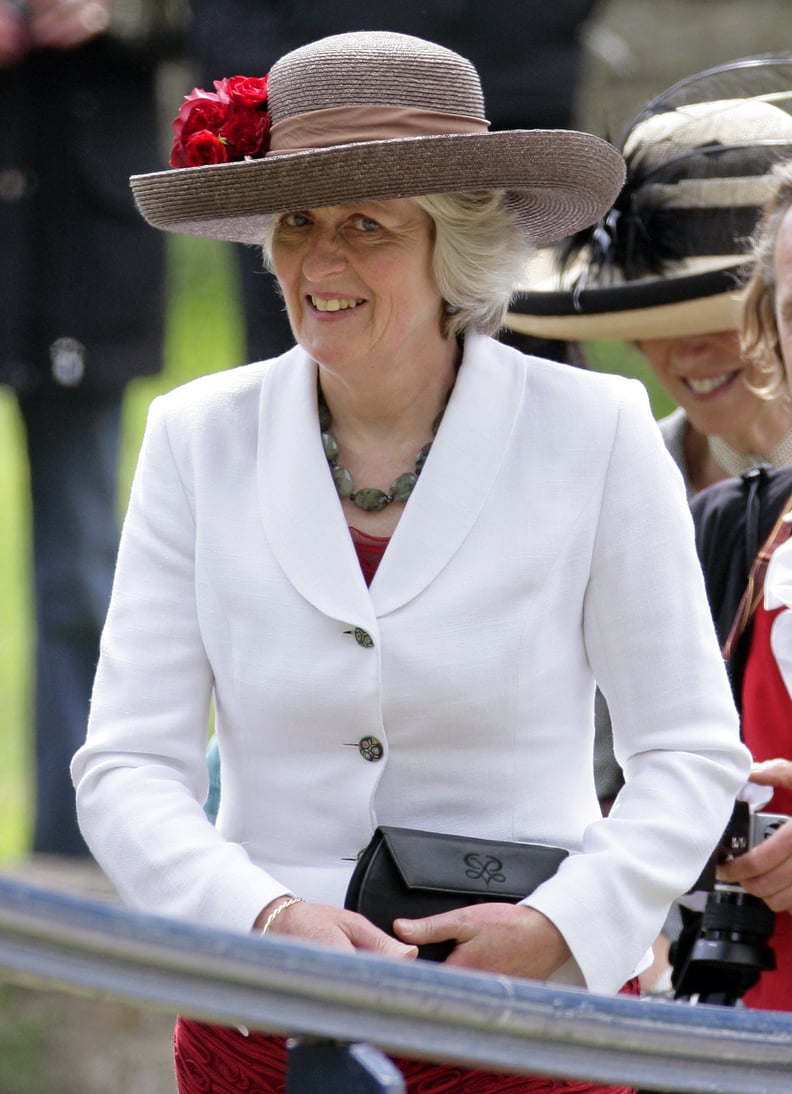 Cynthia Jane Fellowes, Baroness Fellowes
Like her big sister Sarah, Jane has always been known by her middle name. Born in 1957, she was four years older than Diana and, like Sarah, was away at boarding school for a lot of Diana's childhood. The sisters also got on well, though, and Diana was bridesmaid when Jane married the queen's assistant private secretary (later private secretary), Robert Fellowes, at Westminster Abbey in 1978.
Just as big sister Sarah first introduced Charles and Diana when she and the prince were dating, Jane too played her part in the courtship. Jane had accompanied her husband to Balmoral in the Summer of 1980, and since Charles was going to be there at the time and had already been on a couple of dates with Diana, it was suggested that Diana come along too. It was there that the press first found out about Charles and Diana's fledgling relationship.
Jane has three children: Laura, Alexander, and Eleanor. As with Lady Sarah's children, the three were childhood playmates of William and Harry, and all vacationed together on more than one occasion. Laura is now one of Princess Charlotte's godmothers.
Like her sisters, Jane has also found fulfillment in philanthropy and has become involved in Only Connect, a charity that works with young offenders by going into prisons as well as helping those in the outside world who are at risk of falling into a life of crime.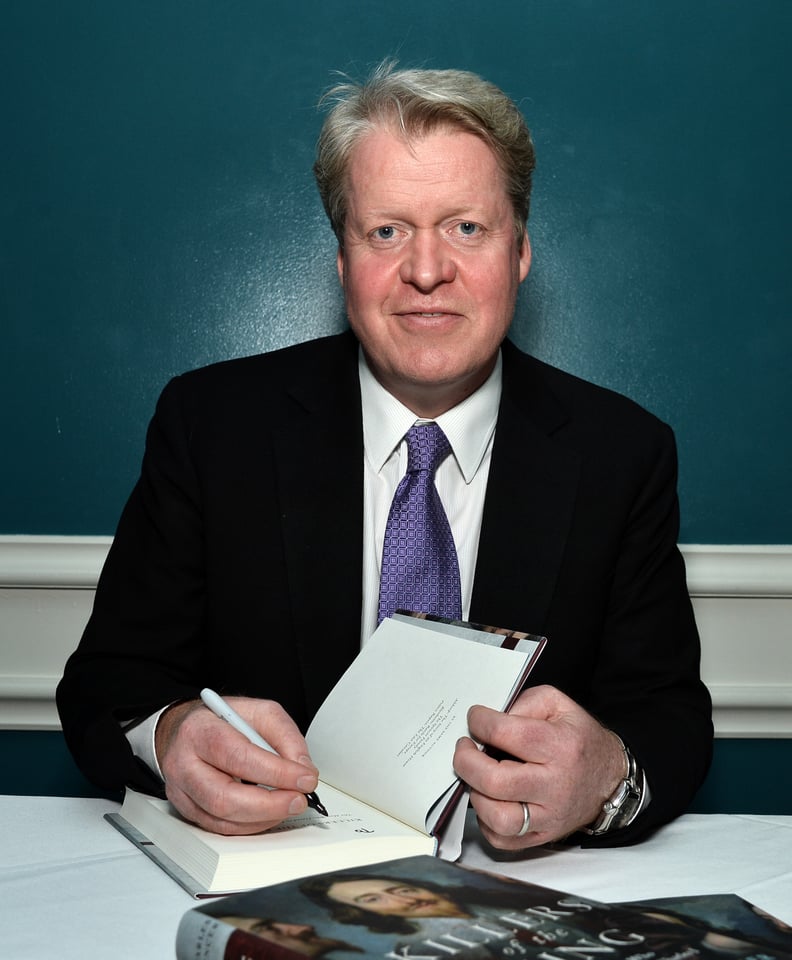 Charles Edward Maurice Spencer, 9th Earl Spencer
Charles was born three years after Diana, and growing up, they were both all too aware of their parents failing marriage, with Diana often mothering her little brother. The Spencers' connections to the royal family were strengthened when the queen became one of Charles's godmothers.
The youngest Spencer worked in the media for many years, acting as on-air correspondent with NBC News from 1986-1995 for the morning show Today and NBC Nightly News.
When he married model Victoria Lockwood in 1989, Prince Harry was the pageboy. Charles and his wife moved to South Africa and had four children: Kitty, Eliza, Katya, and Frederick.
He was 27 when their father died and he inherited the family estate of Althorp, where Diana was later buried.
When Diana died, her brother received both criticism and praise for his emotional eulogy, where he spoke of William and Harry: "We, your blood family, will do all we can to continue the imaginative and loving way in which you were steering these two exceptional young men so that their souls are not simply immersed by duty and tradition but can sing openly as you had planned." After Diana was laid to rest at Althorp, Charles also had a museum built in her memory there.
The earl has since focused on a literary career, publishing several books about the history of his family and the history of the royal family, two of which became Sunday Times bestsellers. He also founded the Althorp Literary Festival, where speakers have included Bill Bryson and Helen Fielding.
After going through a divorce, he married again in 2001 and had two more children, Edmund and Lara. However, he divorced again in 2007 and married philanthropist Karen Gordon just a couple of weeks after his nephew Prince William married Kate Middleton in 2011. He became a father for the seventh time, to daughter Charlotte, in 2012.