You imagined yourself having the wit of Kat Stratford; the wardrobe of her sister, Bianca; plus an adorable tutor like Cameron and/or a sexy, bad-boy boyfriend like Patrick. Sound familiar? 10 Things I Hate About You is one of the many memorable teen movies that came out in 1999 [1], and in March, it was 15 years since it opened.
With its big-name cast, snarky one-liners, and crazy-cute romances, the modern interpretation of Shakespeare's The Taming of the Shrew quickly became a classic. In all likelihood, though, it probably triggered some very high expectations for life and love, too. After all, of course you'd have all the smartest comebacks, of course you'd make the resident bad boy bring out his inner charm, and of course he'd serenade you with the support of a marching band, right? Right. For anyone who's ever daydreamed about that "Can't Take My Eyes Off of You" song and dance by the lovable, late Heath Ledger [2], here's how 10 Things I Hate About You sparked some rather high expectations.
You imagined very philosophical conversations with your friends.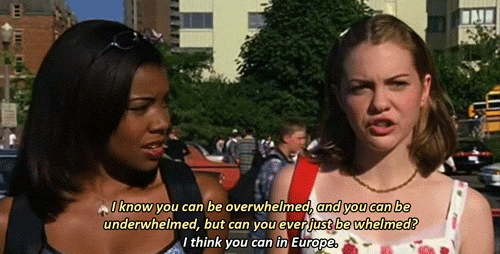 And thought you'd speak in trendy metaphors.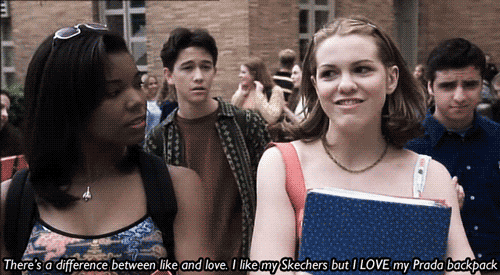 You planned to be a class hero, calling out all the jerks.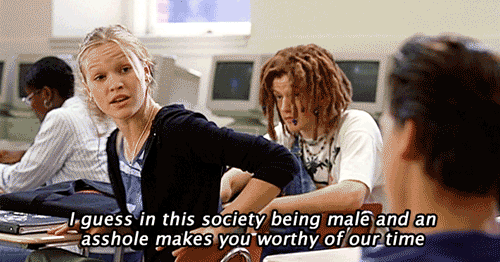 And imagined opening up to your siblings about your deepest, darkest secrets.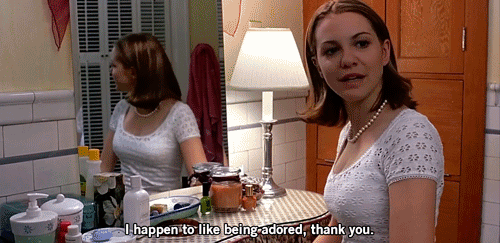 Then sharing very insightful words of wisdom.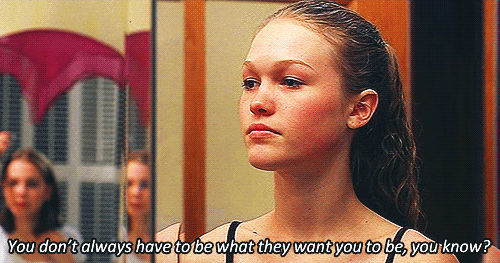 You had visions of yourself being charmingly snarky.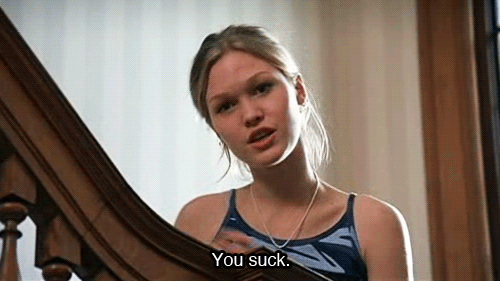 And you were absolutely certain that you'd have a cute tutor.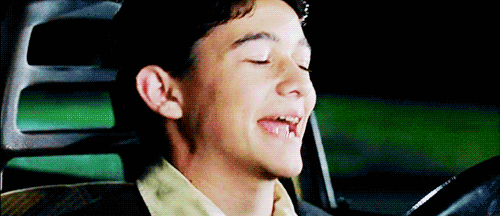 Who would obviously ask you out.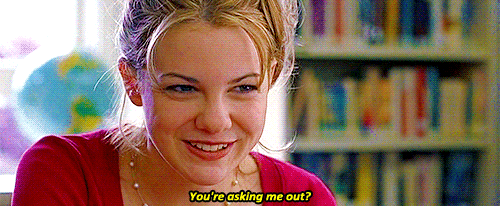 He'd teach you a little about academics and a lot about yourself.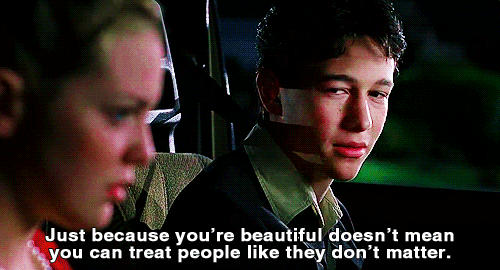 There would be crazy-cool house parties where you'd show off your best moves.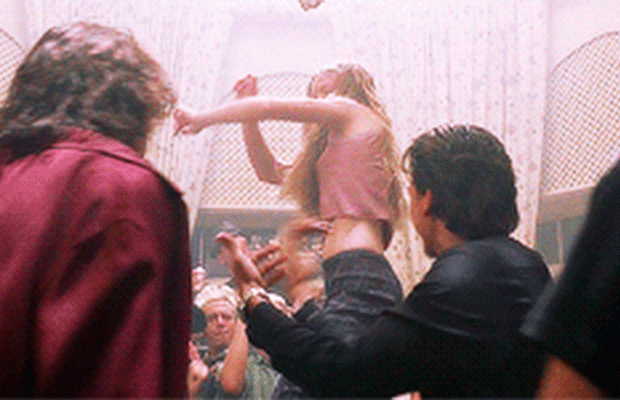 And if you fell, there would be a ridiculously hot guy to catch you.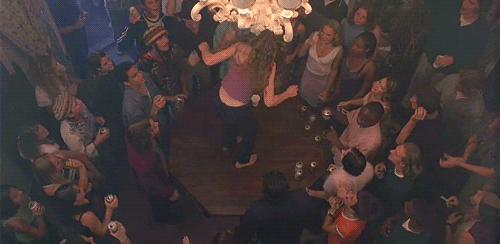 And he would never, ever judge you.
He'd have the perfect pickup line.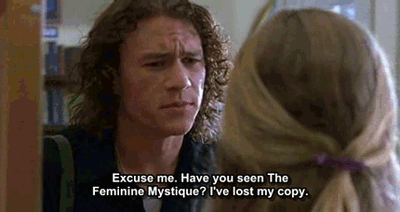 And he'd be handsome and rugged and beautiful.
Sure, he'd be sweet, but he'd be a tough guy, too.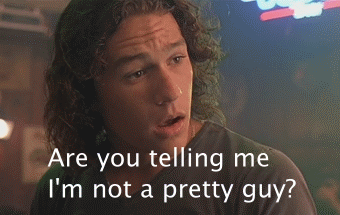 He'd wink like this.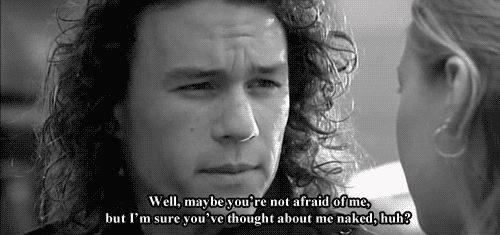 And smile like this.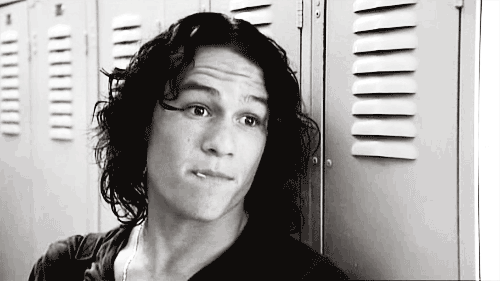 And he'd push your hair back like that.
On weekends, he would take you on cool original dates.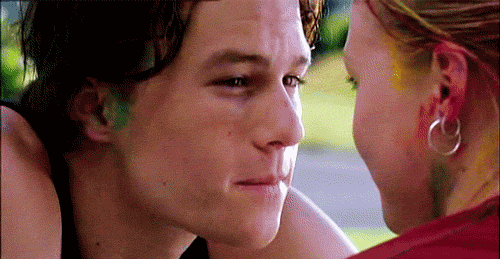 You'd make out in the middle of a paintball course.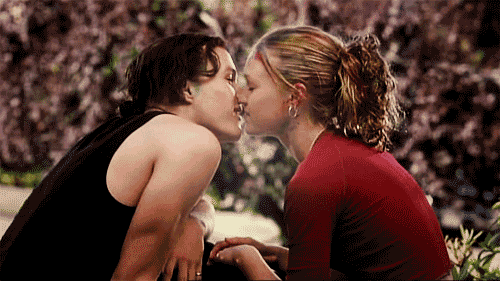 And despite his bad-boy persona, he'd be supersweet to your friends.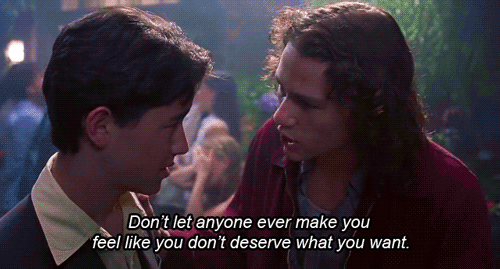 You just knew that he'd embrace your sass.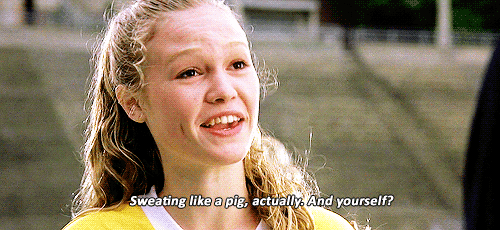 His feelings for you would leave him completely distracted.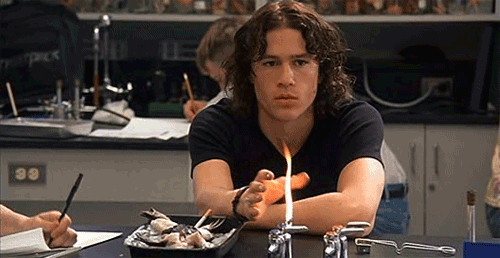 And he'd be really distraught whenever you played hard to get.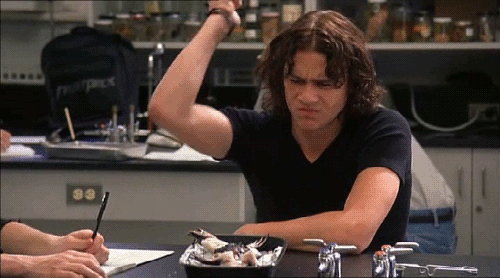 Alas, he'd woo you with a very public serenade.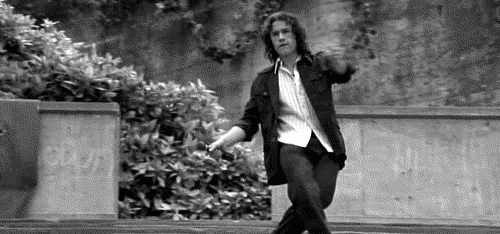 There would be a marching band involved.
And he'd drop the big L-bomb.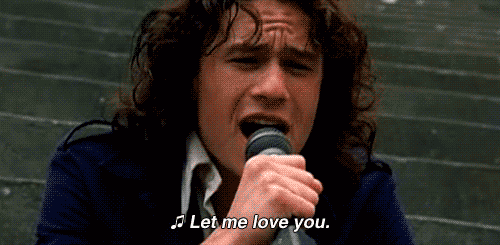 You'd fight, of course, but only because you wanted to make up.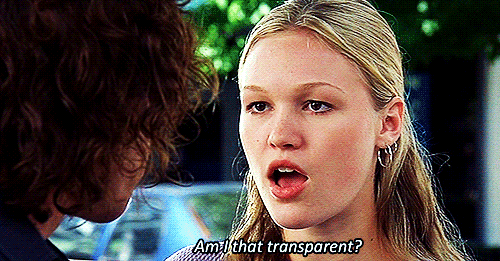 Your makeup tactic of choice? Poetry.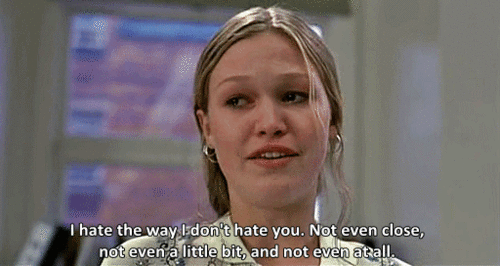 Your ugly cry would melt his heart.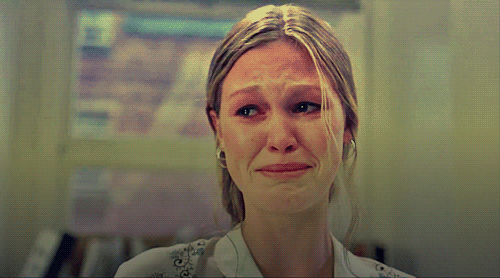 And a perfect Cinderella moment would lead to your happily ever after.