127 Hours Makes Audience Members Pass Out in 2010
2010 Biggest Headline: 127 Hours Causes a Fainting Epidemic
James Franco's acting has earned him praise many times before, but this year, his performance in 127 Hours knocked some people out — literally. When the movie, a dramatization of Aron Ralston's hiking accident, started making the film festival rounds, the action was not all onscreen: the film's climactic arm amputation scene was making audience members pass out.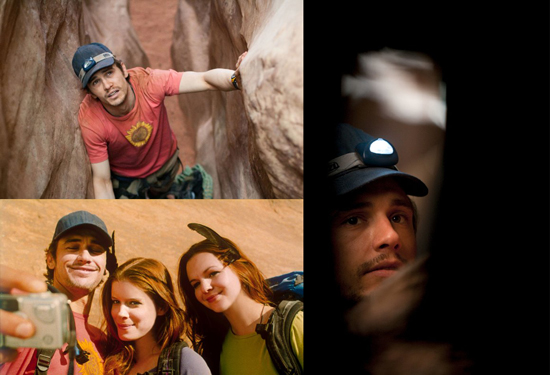 Reports of fainting incidents started coming in at the first screenings. At the Telluride Film Festival in early September, two viewers needed medical attention, while three passed out at the Toronto Film Festival, though it was never enough to quiet the film's acclaim at the events.
As news of more people passing out rolled in, the movie was officially released in November, allowing a larger audience to see what all the fuss was about. Personally, I enjoyed the film and didn't think the amputation scene was so bad.
At the movie's premiere, we asked Franco himself what he thought of the fainting reports, and though he said he'd heard that people had passed out, they still wanted to see the rest of the film as far as he knew.
The press has hardly deterred 127 Hours's critical reception; it's already beginning to garner nominations including a Golden Globe nod for James Franco. But will the film be better remembered for its sensationalism?