2010 Coachella Music Festival Must Sees
Coachella Begins Tomorrow! My 5 Must Sees of the Weekend
Later today, I'll be heading to Indio, CA along with Fab and the winners in our H&M contest to check out the awesome lineup of artists at this year's Coachella Music Festival. Friday alone has enough bands to make my head spin between She & Him, Vampire Weekend, and Jay-Z, so something tells me I'm going to be very, very tired when all of this is over.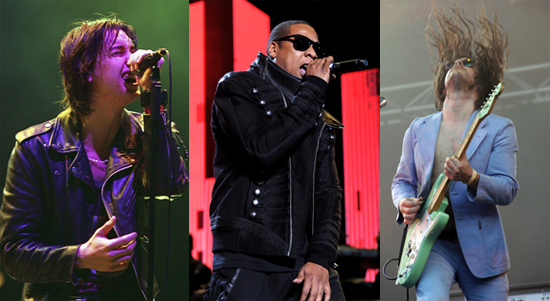 Follow me on Twitter throughout the next few days — I'll be there through Monday! I'll send you guys any star sightings and band pics I get as I wait for each act to take the stage (and, of course, you can check back on Buzz for the highlights). To prep for the whirlwind weekend, I'm jotting down a few must sees to help me prioritize. Give the list a look when you read more.
Jay-Z He's one of the closing acts on Friday night, and what a great way to wrap up my first day. I just saw Jay at the All Points West Festival last year, where I mistakenly planted myself in front of his booming speakers. The show was a blast (quite literally), but this time, I'll be much smarter. Note to self: earplugs.
Kristen Stewart! Yes, I will be on Stewart watch 24/7 the entire time I'm there. The actress is rumored to attend the festival, along with Rachel Bilson and Dakota Fanning, which means I'll have my camera in hand for any snapshots I can get. I realize this may be a futile task out of the thousands of attendees, but I have high hopes. I wonder which bands she'll be going to see...
MGMT The boys take the stage on Saturday, so I'm looking forward to hearing a few tracks off their brand-new album in person. I'd also like to pull them aside to ask them to explain this video.
Florence and the Machine Florence may not be the biggest act to grace Coachella, but I'm full-on smitten with her album Lungs. I feel a girl crush coming on of Karen O-sized proportions — let's just cross our fingers that she can deliver a similarly awesome live show.
Julian Casablancas If for no other reason than I hope he brings Andy Samberg on stage so the two can recreate "Boombox" for the masses.
Are any of you headed to the festival? Who are your top acts to check out?