2010 Emmy Nominees For Best Supporting Actress in a Drama Series
Who Should Win the Emmy For Best Supporting Actress, Drama?
The Emmy prediction fun continues, and now I'm shifting over to the categories honoring women in a supporting role. Today I want to talk about the nominees for best supporting actress in a drama series — we've got some veterans as well as a few notable newbies.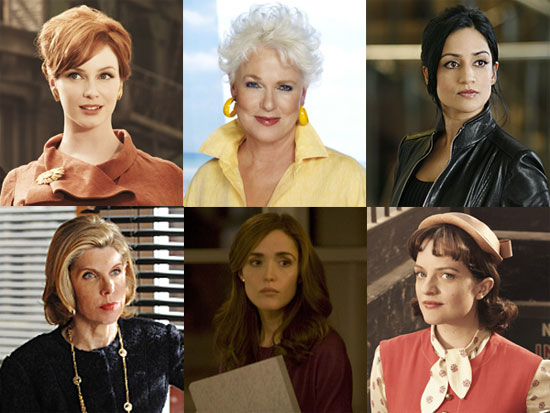 Damages's Rose Byrne scored her second nod, alongside Elisabeth Moss who received the honor a second year in a row for Mad Men. Her costar Christina Hendricks is joining the category for the first time, as is Christine Baranski and Archie Panjabi for The Good Wife. Rounding out the category is Sharon Gless, who's racked up a slew of nominations over the years, but is being honored for Burn Notice for the first time.
These ladies have talent coming out of their ears, but only one will take the stage come Emmy night. Now it's your turn to weigh in and help me fill in my Emmy Breakdown — who should win the Emmy for best supporting actress in a drama series?