2010 Golden Globe Awards Air Live on NBC at 8 p.m. EST/5 p.m. PST
The Golden Globe Awards Are Tonight!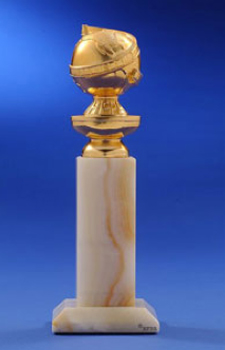 Let the award season mayhem commence! Tune in tonight to our Golden Globes Awards coverage across the Sugar Network. Bella, Pop, and Fab will be bringing you all of the red carpet looks as the guests arrive; then starting at 8 p.m. EST/5 p.m. PST, I'll be twittering up a storm and giving live updates as each winner is announced and takes the stage for their acceptance speech!
It's not too late to make your own guesses about who is going to take a trophy home. Do you have a few predictions? Take a sec to download my printable PDF ballot for you and you friends, and use 'em for your watch party! And if you want a bit of input on who to choose, I have my own recommendations in both the movie and TV categories.
Then, check back in a few hours as the coverage begins. I know many of you are excited that Ricky Gervais is hosting, and hopefully, he'll make the show even better this year. Personally, I can't wait!