2010 Primetime Emmy Awards Snap Judgments in Drama Categories 2010-07-08 16:18:39
Snap Judgment: The Emmy Drama Nominations
All the talk today has been about the Primetime Emmy nominations, and after ruminating a bit, I've got a few reactions to and opinions about the nominees. I've already given you my initial reactions in the comedy categories, so now I'd like to look on the more serious side in the drama department and share my own personal cheers and jeers.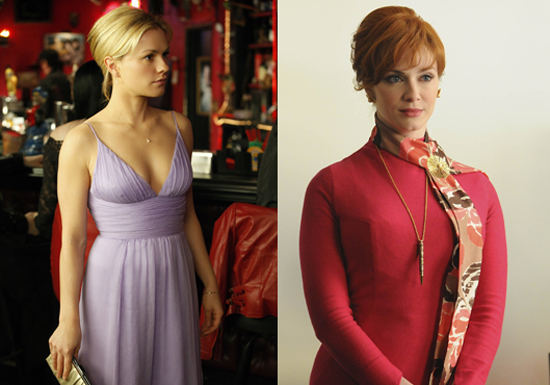 Things that make me go hmm: the True Blood shutout. Obviously the show wasn't totally snubbed, having gotten a nod for Outstanding Drama and Casting, but it's odd that none of the ensemble got an acting nom (FYI, it's the only Outstanding Drama/Comedy nominee to have none of its actors nominated). At the very least, I thought Anna Paquin would be up since she won the Golden Globe for her role this year, though I would have been most pleased to see Alexander Skarsgard, Nelsan Ellis, or Ryan Kwanten up there for their work in the second season.
Yay to Mad Men for its 12 nominations (six of them for acting)! This was the first year for January Jones and Christina Hendricks, who joined nomination alums Jon Hamm, John Slattery, Robert Morse, and Elisabeth Moss. Considering that Mad Men is a consistently fine show, it's one series I'm not annoyed to see dominating categories year after year.
To hear some more of my reactions in the drama categories, just read more.