Is the 2011 Award Season Boring
Has the 2011 Award Season Been Less Exciting Than Usual?
We obviously love award season around these parts, from the red carpet to the winners and beyond, but I was getting a strong sense of déjà vu during last night's SAG Awards. The individual acting statues went to the same stars we've seen all season: Natalie Portman? Check. Colin Firth? Check. Melissa Leo and Christian Bale? Check and check. In fact, the only noteworthy shake-up is that The King's Speech beat The Social Network for the biggest award of the night.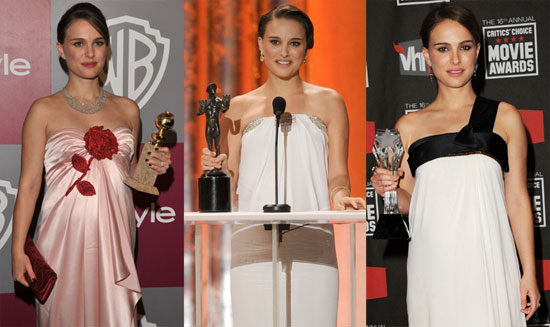 I know that award season sweeps are nothing new, but at least last year there was a little competition between Meryl Streep and Sandra Bullock for best actress, plus the exciting battle of the exes between Kathryn Bigelow and James Cameron for best director. This time around, each show feels so predictable that I wonder if the non front-runners even bother preparing speeches. Don't get me wrong: I still love watching the shows and there's still time for the Oscars to shake things up, but are you starting to get bored with the current award season?