2011 Grammy Performances — Which Are You Most Excited to Watch?
Which Grammy Performance Are You Most Excited to Watch?
The Grammys are tonight! Even though I'm excited to watch all of the nominees vie for awards, I'm even more interested in the evening's performances. You better settle in on the couch, because it's going to be a long night (not that I'm complaining). The list of musicians taking the stage includes everyone from Katy Perry to Bob Dylan, and collaborations abound. Florence Welch of Florence and the Machine will team up with Christina Aguilera and Jennifer Hudson, Maroon 5's Adam Levine will partner with Eminem and Dr. Dre, and Gwyneth Paltrow will take the stage with Cee Lo Green and the Muppets!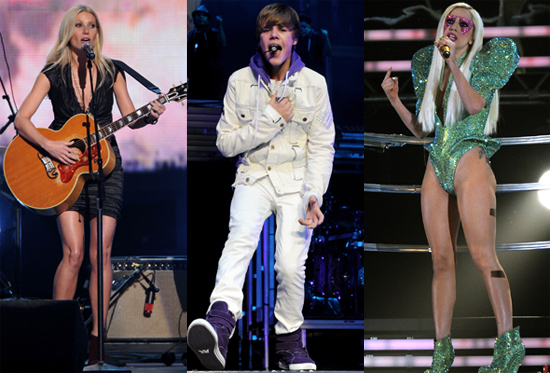 I cannot wait to see all of the artists, and what's more, I'll be backstage throughout the evening giving you behind-the-scenes scoop from the Grammy press room! Be sure to check in to the Sugar Network (and on Twitter) for coverage throughout the show, but for now, tell me which performance you can't wait to watch.