2011 Oscars May Air in January 2010-06-23 10:30:00
Oscars May Be Moved to January — Yay or Nay?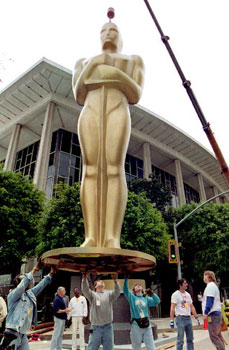 Every year I look forward to the Oscars as the last hurrah after a long award season. The smaller shows are all a build up to the granddaddy of them all — but what if we didn't have to wait until February for the final word from the Academy? There are whispers that the 2011 Oscars may air in January, which means the show would compete with the Golden Globes and would air before the SAGs and the BAFTAs. It would also mean that the nomination period would be longer, which means a December jam-packed with possible contenders would be no more. My feelings are mixed on the subject: the award season is a bit long, but waiting until the end of February is all part of the fun. If the Oscars are already aired, will audiences even care about the little guys like the Film Independent Spirit Awards? How do you feel about the idea of an earlier Oscars — yay or nay?