2012 SAG and Golden Globe Awards Live Nominations
Watch the SAG and Golden Globe Nominations LIVE on PopSugar!
Award season is just getting started and we'll be live streaming the 2012 Screen Actors Guild and Golden Globe nominations later this week! Tune in tomorrow at 5:50 AM PST to watch the SAG nominations LIVE, and again on Thursday to see which hot Hollywood stars earn Golden Globe nods. We'll be up bright and early to stream the news LIVE from the announcement ceremony, where we'll find out who gets recognized for their big and small screen work.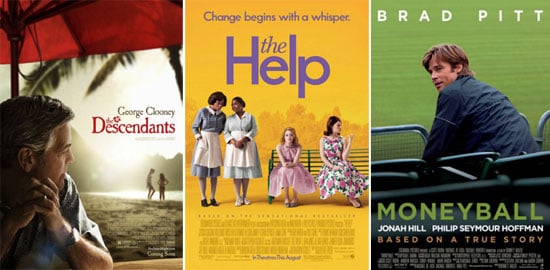 We're excited to see if the performances we love, like Ryan Gosling in Drive, Brad Pitt in Moneyball and Michelle Williams in My Week With Marilyn, get the recognition they deserve while we're rooting on other favorites like Kristen Wiig and Melissa McCartney in Bridesmaids. Tune in tomorrow starting at 5:50 AM PST on the dot, and if that's too early, don't worry — we'll be replaying it throughout the morning!