2013 Emmy Nominations Live-Stream Video
Watch the Emmy Nominations LIVE With POPSUGAR!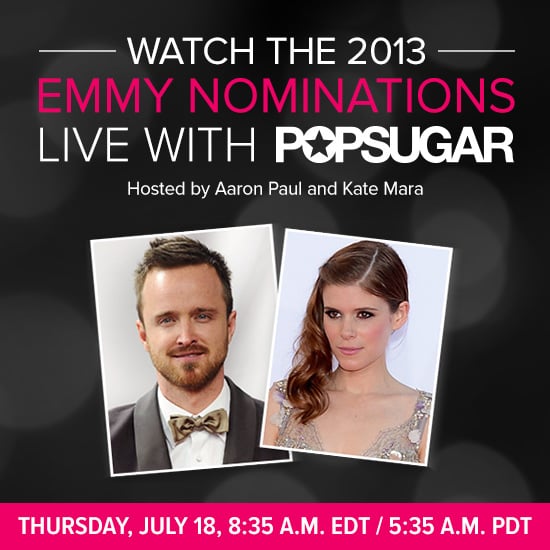 The Primetime Emmy nominations will be revealed on July 18, and we're going to be bringing you the full list LIVE right here on POPSUGAR as the lucky names are read. Tune in to watch our broadcast right here on POPSUGAR.com, Thursday at 8:30 a.m. EDT/5:30 a.m. PDT. Be sure to stay put, because our entertainment reporters Allie Merriam and Maggie Pehanick will be breaking down the snubs and surprises right after the announcement. If that's a bit too early for you, then rest assured that we'll be replaying the announcement throughout the morning.