30 Rock Cast on Jimmy Fallon
Watch the Cast of 30 Rock Talk About the End: "Everyone Cried For a Month"
30 Rock wraps up its series run on Jan. 31, and Jimmy Fallon welcomed the cast, including Tina Fey, Alec Baldwin, Tracy Morgan, Jack McBrayer, and Jane Krakowski, onto his show to talk about everything 30 Rock. Though the cast stuck around for the whole episode, my favorite part was when the group talked about how they cried while filming the finale. Watch as Fey and company describe when and how many tears were shed, along with Fey's favorite moment of the series (it's one of my favorites too!).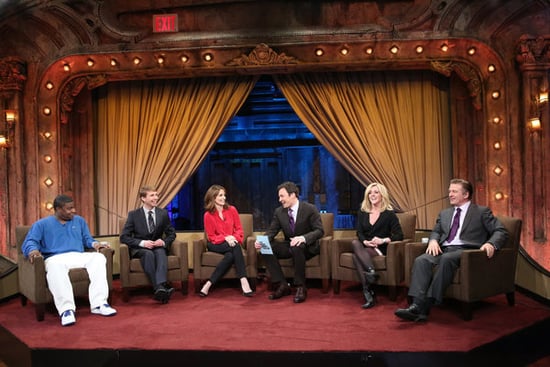 Watch the clip after the jump.