Throughout the year, there are infinite opportunities to do a whole lot of reading. You might be looking for great books [1] to take on a plane or in a car for your various vacations. Or maybe you're staying put, but you'd love a great read [2] to bring to the beach or a local cafe. Whatever the case, we've got an eclectic list of amazing books that should be perfect for whatever your 2016 holds. That's right, we're presenting a book-lover's tour of America. Scroll through these 50 books — one for each of the 50 states — and find out what takes place in your home state! Or, you know, maybe that state you've always wanted to visit.
Alabama: To Kill a Mockingbird by Harper Lee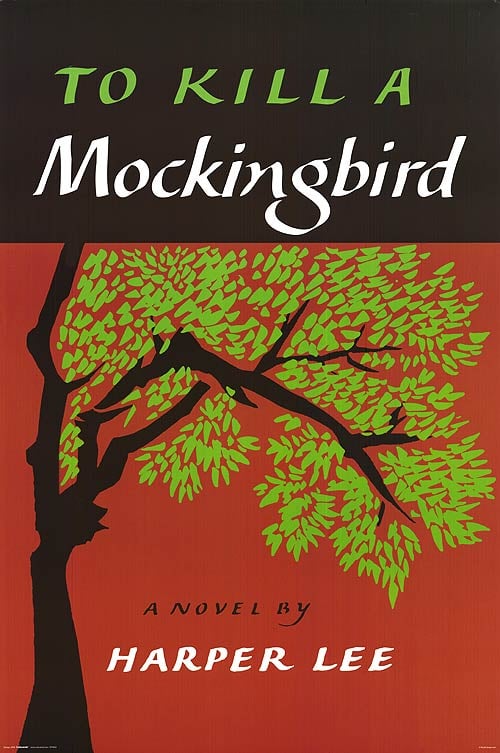 This unforgettable novel [3] captures childhood in a small town in Alabama and the crisis of conscience that rocked it. It's widely regarded as compassionate, dramatic, and deeply moving, with heightened focus on the roots of human behavior. Innocence and experience, kindness and cruelty, love and hatred, and many more parallels all come into play.
Alaska: Into the Wild by Jon Krakauer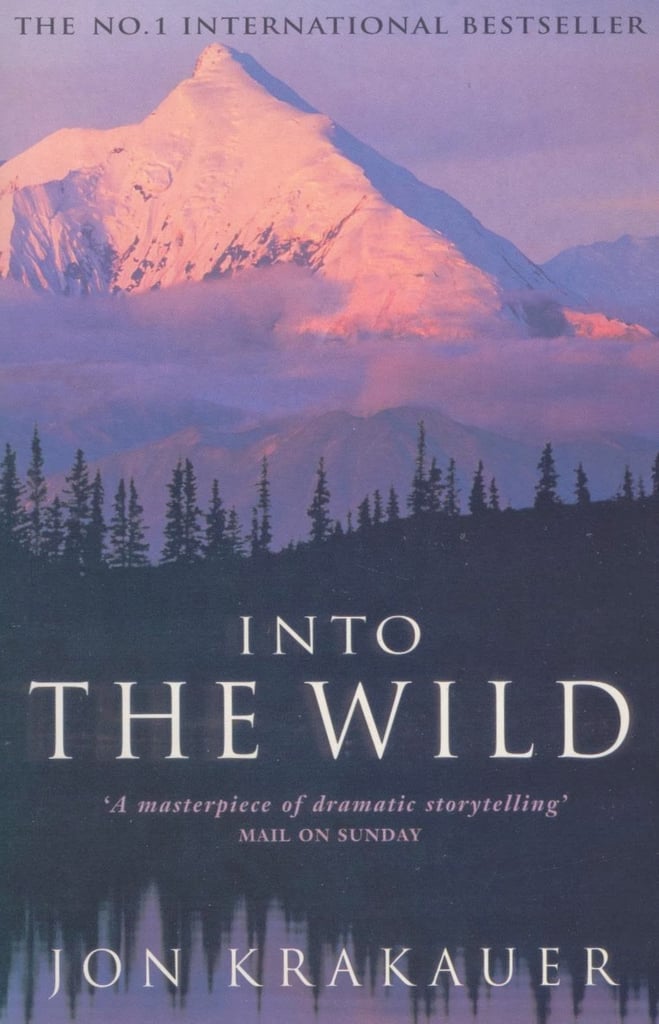 Into the Wild [4] follows the story of a young man from a well-to-do family who hitchhiked to Alaska and walked alone into the wilderness. He had given $25,000 in savings to charity, abandoned his car and most of his possessions, burned all the cash in his wallet, and invented a new life for himself.
Arizona: The Host by Stephenie Meyer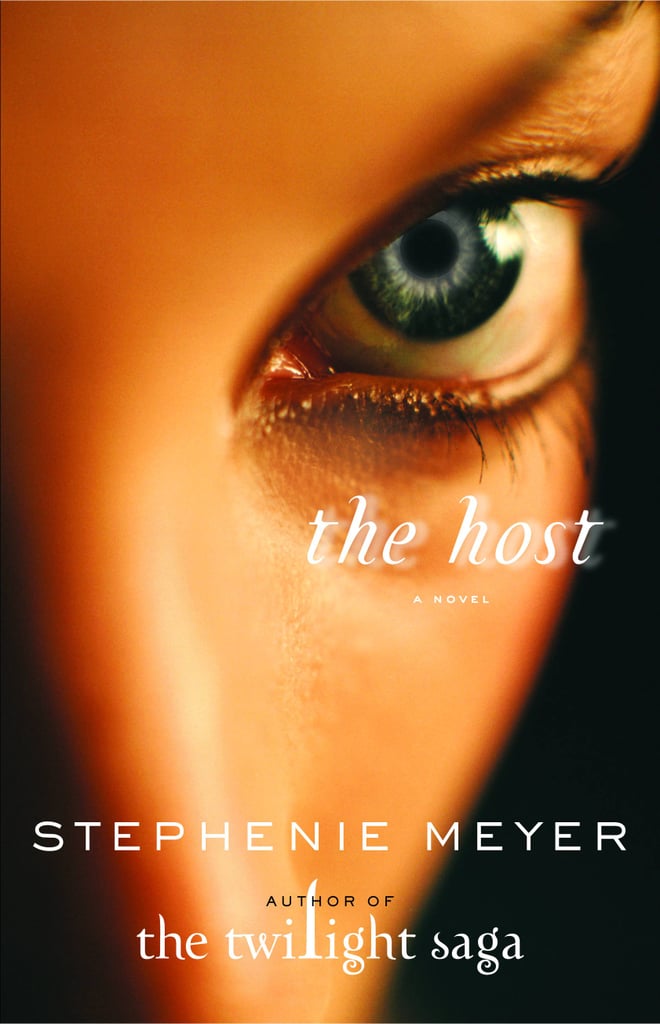 This intense story [5] describes a world that has been invaded by an unseen enemy. It takes over the minds of human hosts while leaving their bodies intact. But Wanderer, the invading "soul" who occupies Melanie's body, finds its former tenant refusing to relinquish possession of her mind.
Arkansas: I Know Why the Caged Bird Sings by Maya Angelou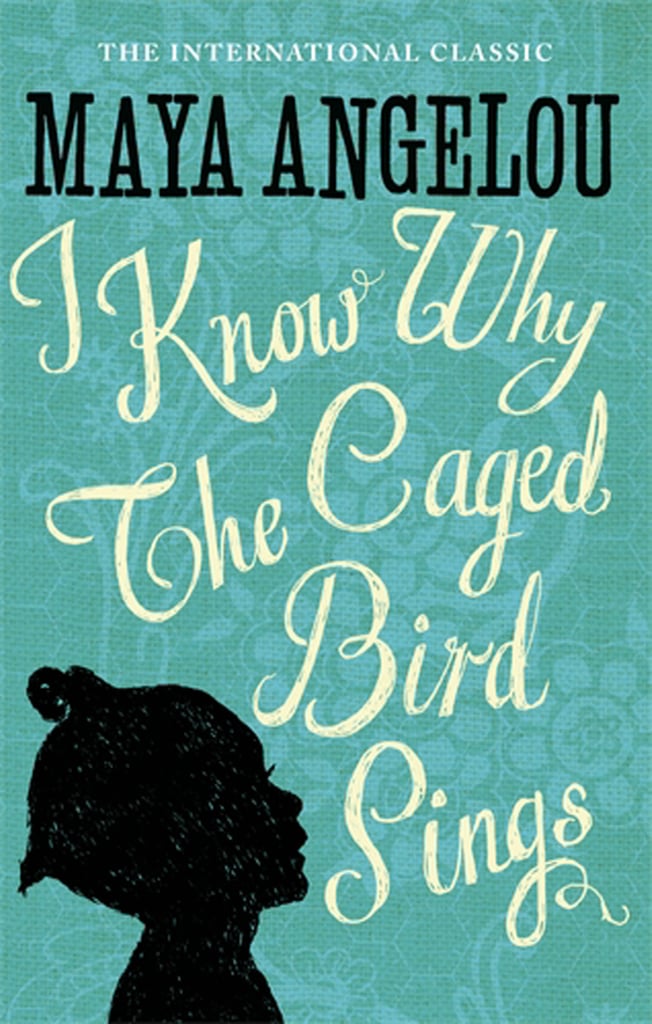 Although Maya Angelou's classic novel [6] takes place in many cities, it all stems from the beginnings in Arkansas. It tells the tale of Maya and her brother, Bailey, whose grandmother sends them from their small southern town and forces them to endure the ache of abandonment and the prejudice of the local "powhitetrash."
California: The Year of Magical Thinking by Joan Didion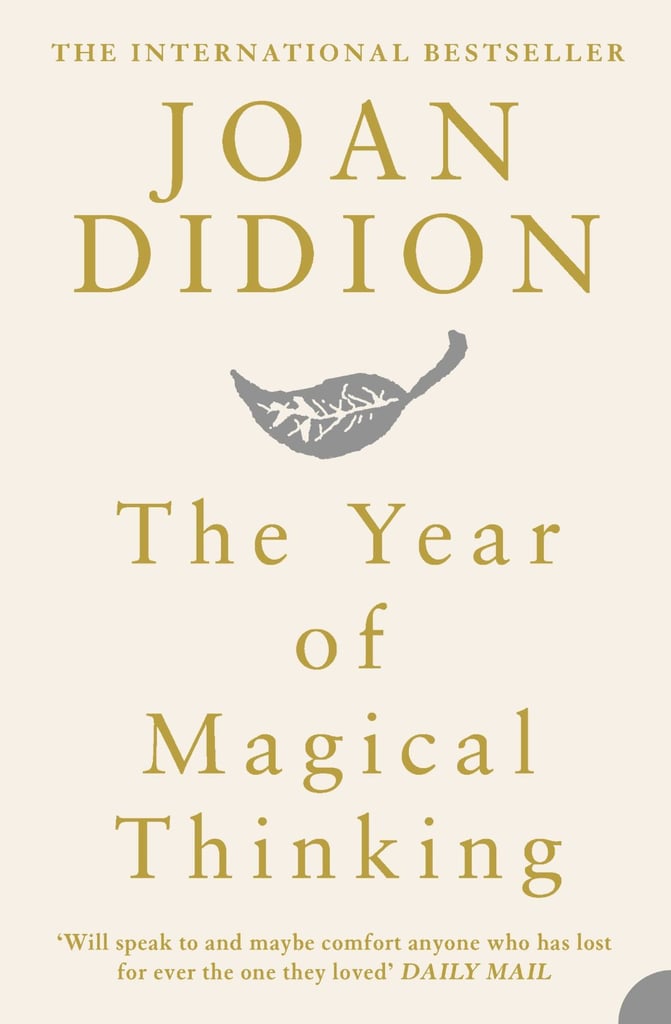 In the year following the sudden death of her husband, Joan Didion uses this memoir [7] to describe her own grieving process in the year that follows. Like always, Didion practically incorporates California as a character of her book, mingling rich details with her overwhelming whirl of emotions.
Colorado: The Shining by Stephen King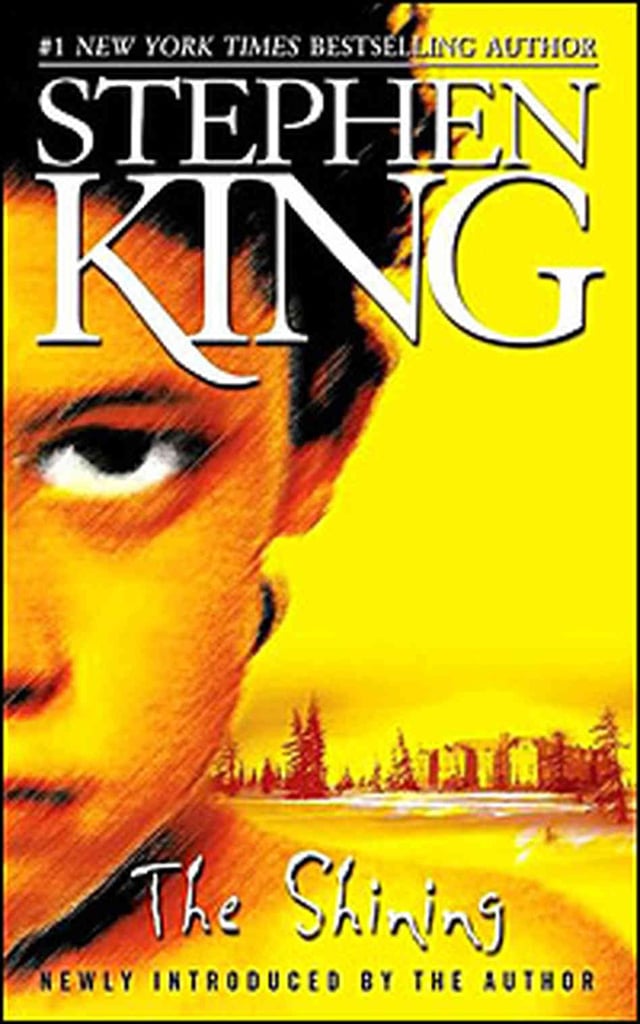 The entirety of Stephen King's masterpiece of horror [8] takes place in The Overlook, a haunted hotel tucked in the Colorado mountains. The Rocky Mountain isolation is a key component in all the claustrophobic mayhem.
Connecticut: The Stepford Wives by Ira Levin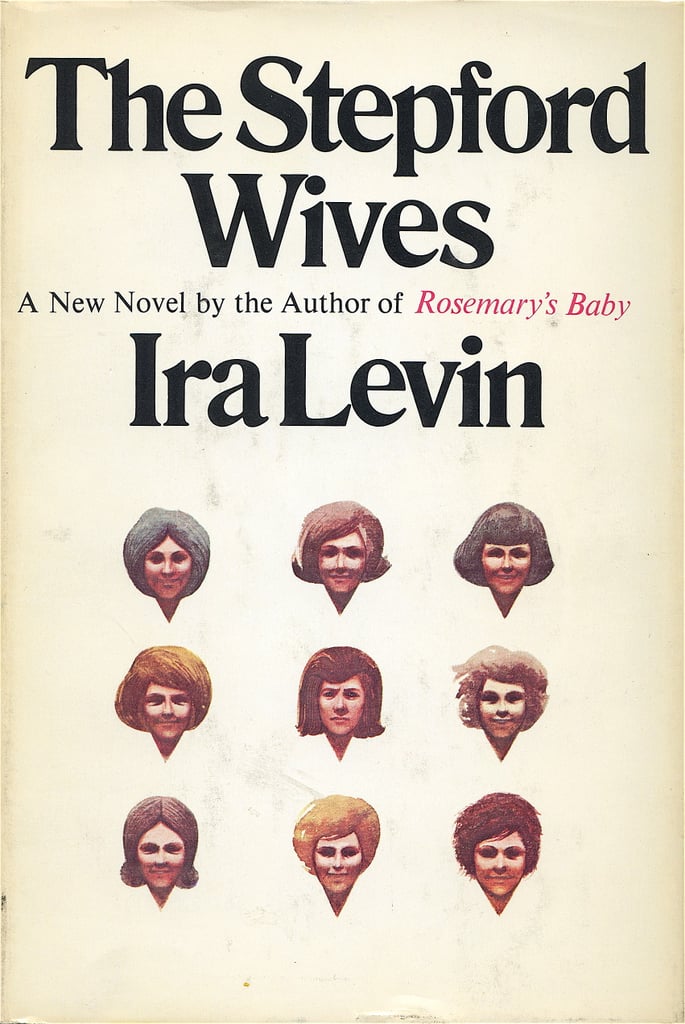 The waspy characterization of the perfect women in The Stepford Wives [9] fits perfectly with the New England state of Connecticut. The move to beautiful Stepford in the story seems almost too good to be true. And that's probably because it is.
Delaware: Fight Club by Chuck Palahniuk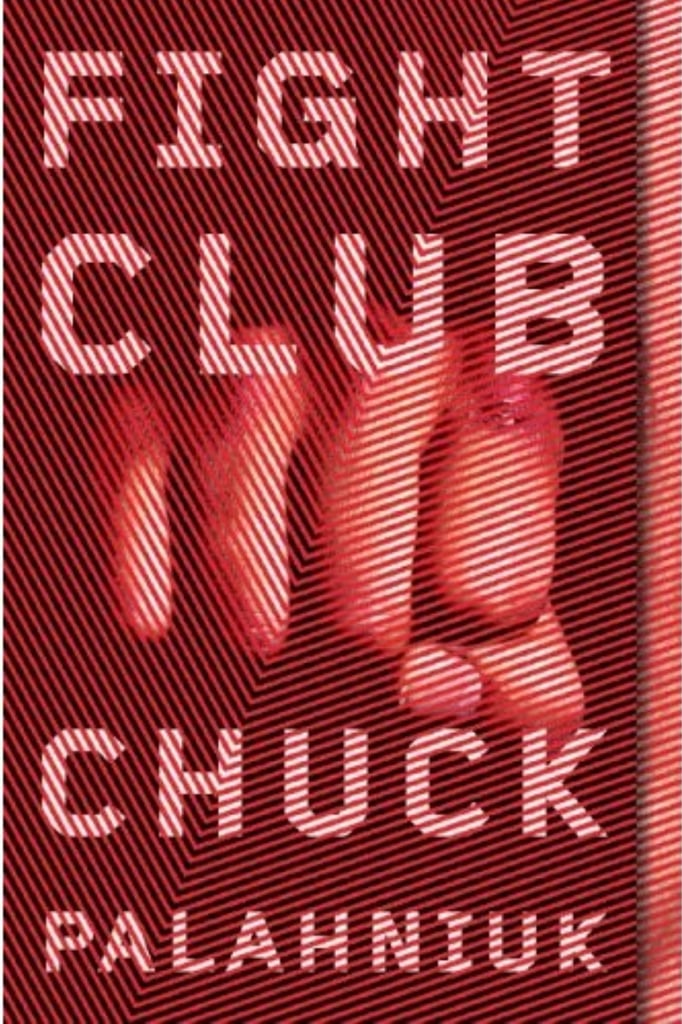 Although it's never explicitly stated in the novel, it's widely known that Fight Club [10] takes place in Delaware. It chronicles a checked-out member of the working class who follows the alluring Tyler Durden down a dark path of self-destruction and startling human critique.
Florida: Skinny Dip by Carl Hiaasen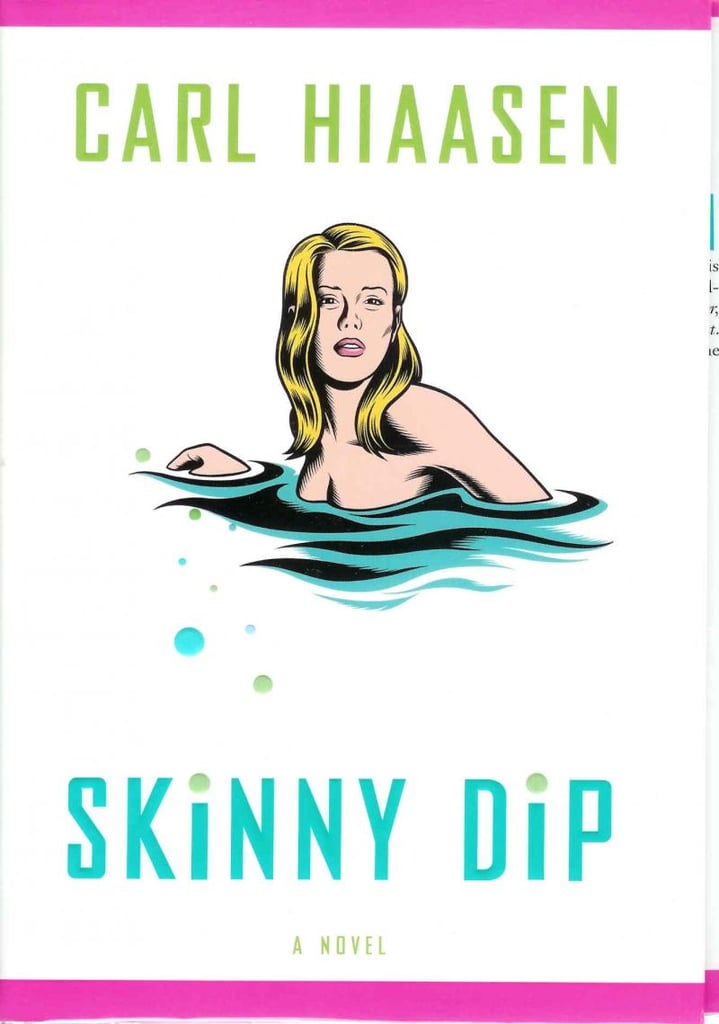 This bizarre yet intriguing novel [11] follows Joey, a woman whose husband throws her off a cruise liner. After she eventually makes her way to an island off the coast of Florida, she begins to plot her revenge.
Georgia: The Color Purple by Alice Walker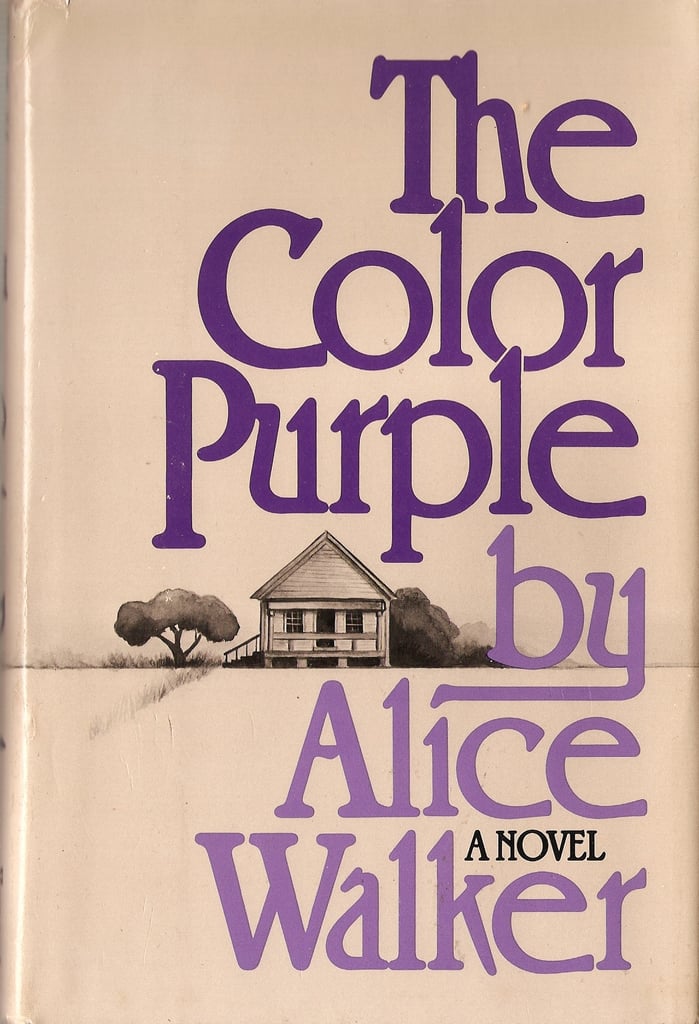 The Color Purple [12] uses letters to tell the story of Celie, a poor black woman in the South who faces abuse, rape, and devastation before she finally learns to love herself.
Hawaii: The Descendants by Kaui Hart Hemmings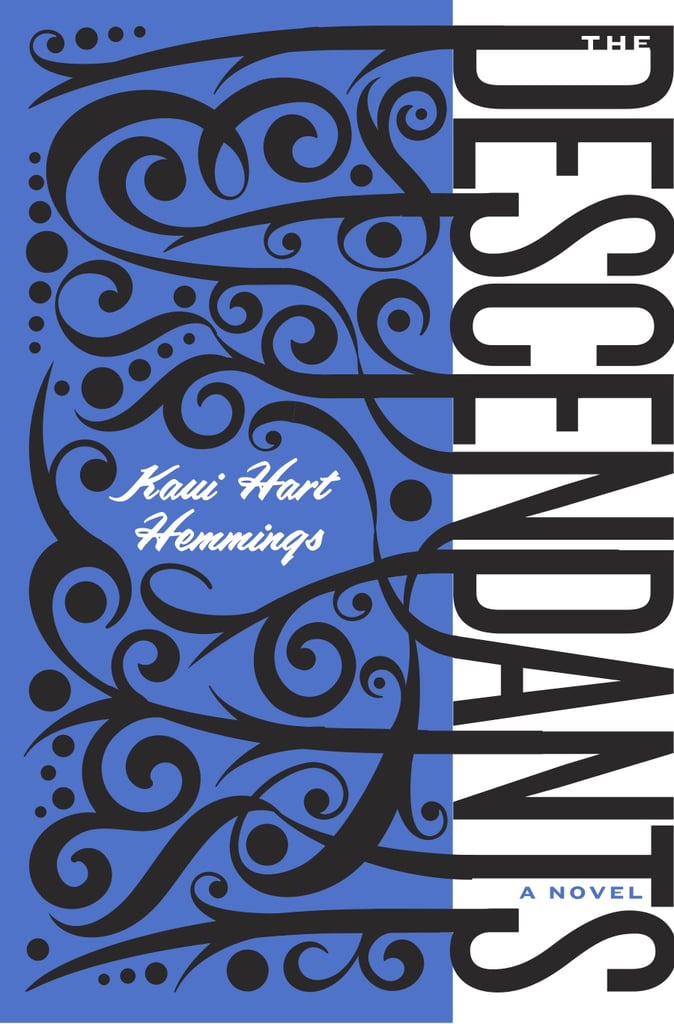 The Descendants [13] follows the members of the King family, who are descended from Hawaiian royalty. The main conflict comes when Joanie slips into a coma after a boating accident, and her husband, Matthew, realizes one person doesn't know: her lover.
Idaho: The Blacker the Berry by Wallace Thurman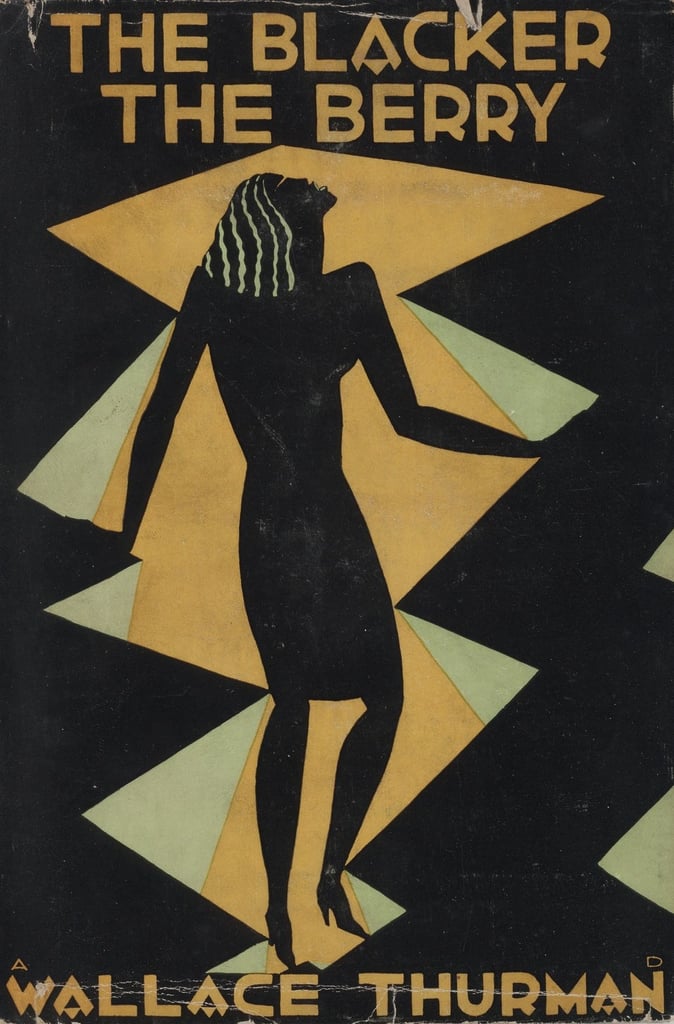 Emma Lou Morgan lives in a world of scorn and shame in one of the first novels [14] that seriously addresses race as a social issue. Emma doesn't have trouble because her skin is black, but because it's too black. When no one in her Idaho hometown offers her comfort, she ultimately leaves.
Illinois: Divergent by Veronica Roth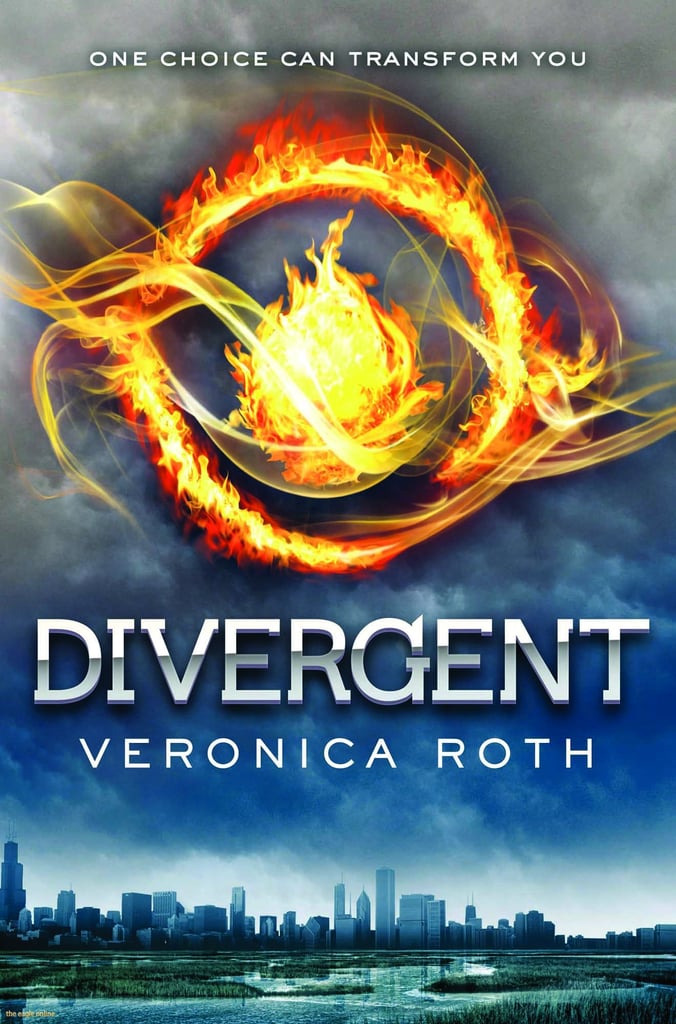 In another addition to the wildly popular YA genre, Divergent [15] describes a society that dwells in postapocalyptic Chicago, where you must pick one of five factions to determine your role in the community.
Indiana: The Fault in Our Stars by John Green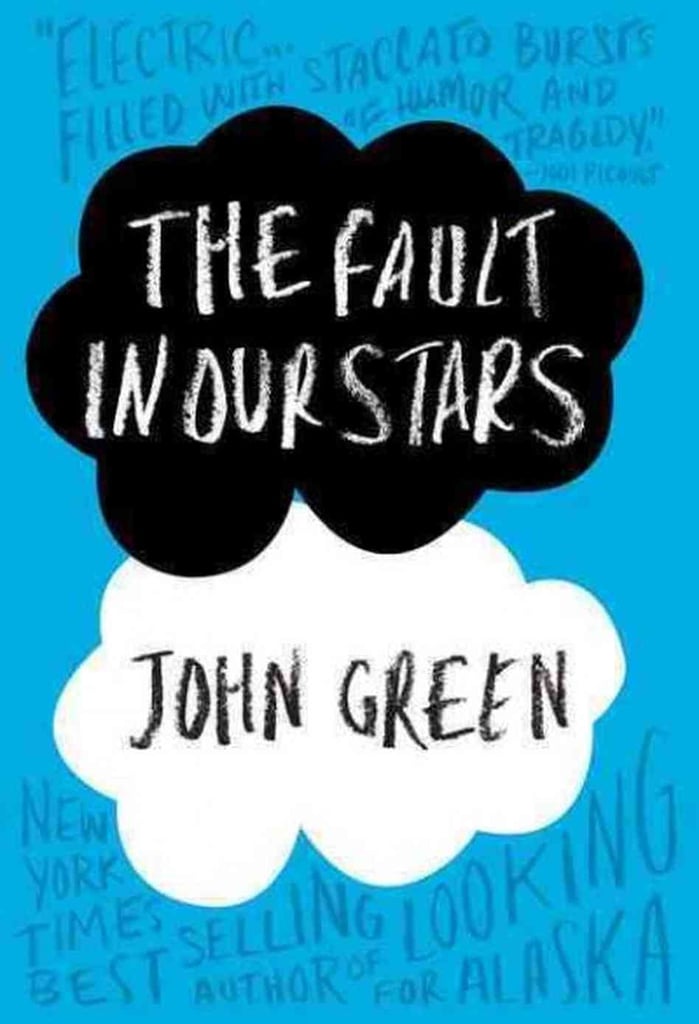 In perhaps one of the most heartbreaking novels in recent memory, The Fault in Our Stars [16] chronicles the romance of two cancer-stricken teenagers who fall in love.
Iowa: A Thousand Acres by Jane Smiley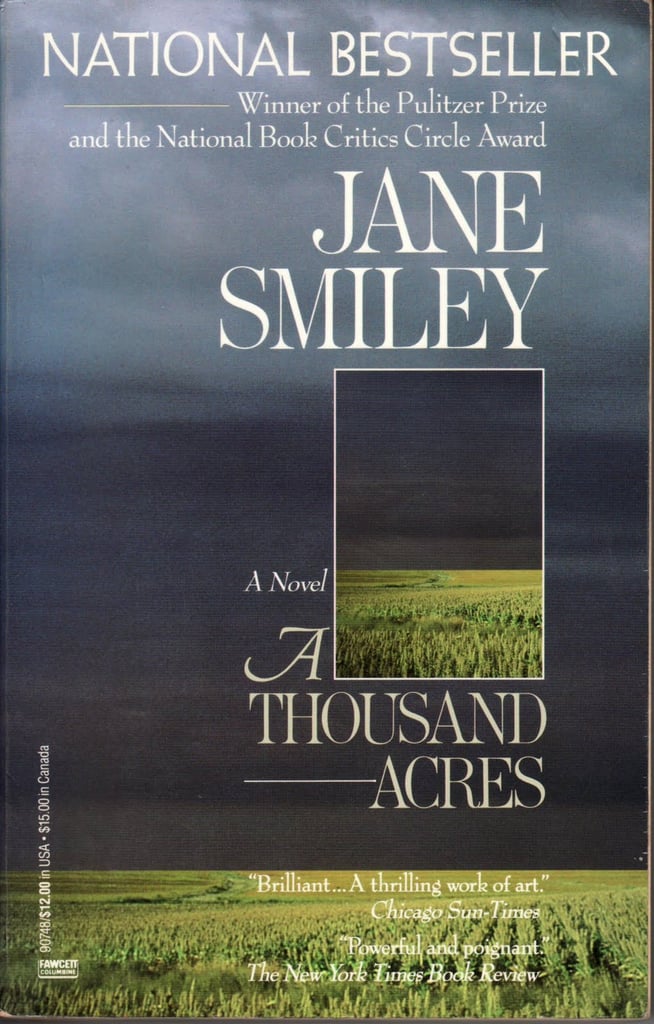 The state of Iowa plays a large part in A Thousand Acres [17], as it portrays the life of a successful Iowa farmer who decides to divide his farm between his three daughters. When the youngest objects, chaos ensues.
Kansas: Dark Places by Gillian Flynn
Kansas is the setting for this twisted novel [18] about a grown woman, the sole survivor of a horrific massacre on her family years earlier. Flynn's description of the wide open spaces and desolate landscape paints a startling picture.
Kentucky: And One Last Thing by Molly Harper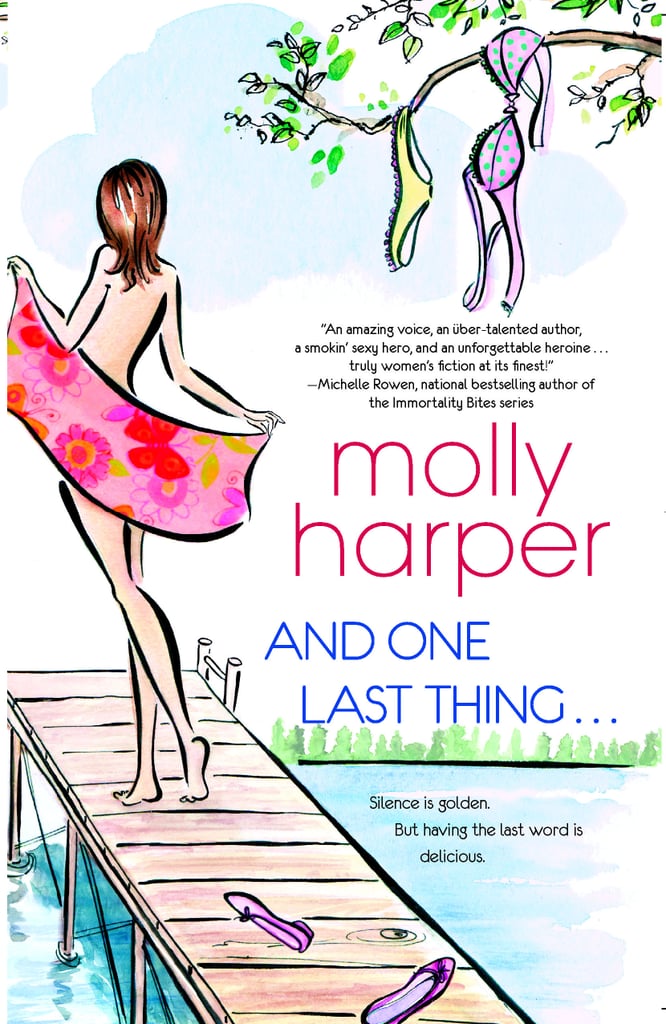 Molly Harper's fun fiction [19] about a woman who discovers her husband has been cheating wouldn't be the same without a small Kentucky town playing a part. To be honest, we kind of just love these characters' quirky regional accents.
Lousiana: The Sookie Stackhouse Novels by Charlaine Harris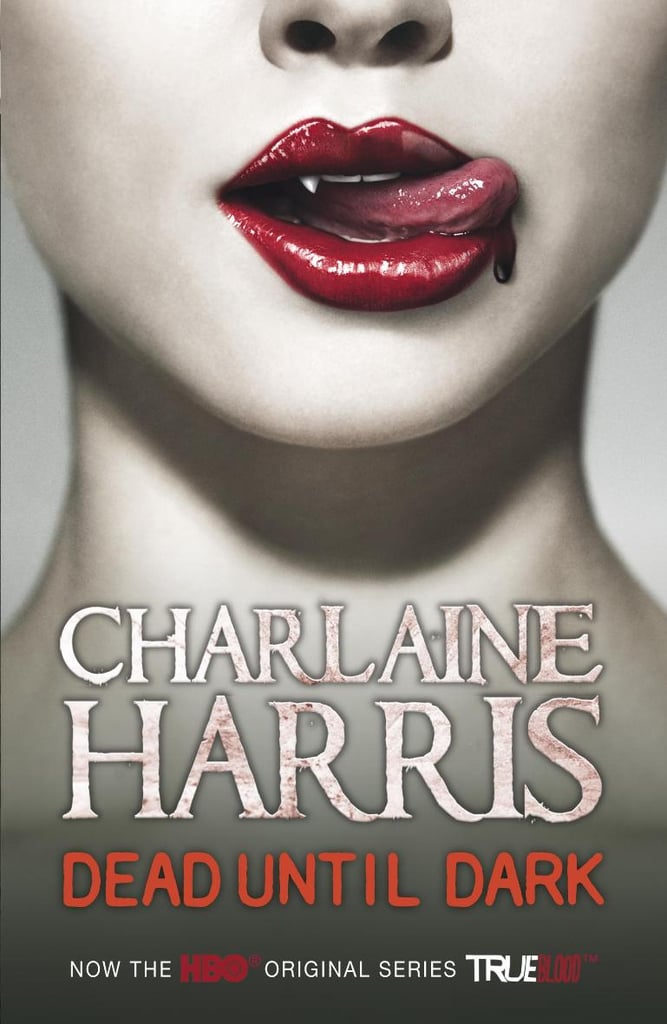 True Blood [20]without Bon Temps (sadly, not a real town) just wouldn't make any sense. The Louisiana culture, from the food to the weather, is so deeply seeped into the series, it's hard to imagine the vampires taking over any other town.
Maine: Carrie by Stephen King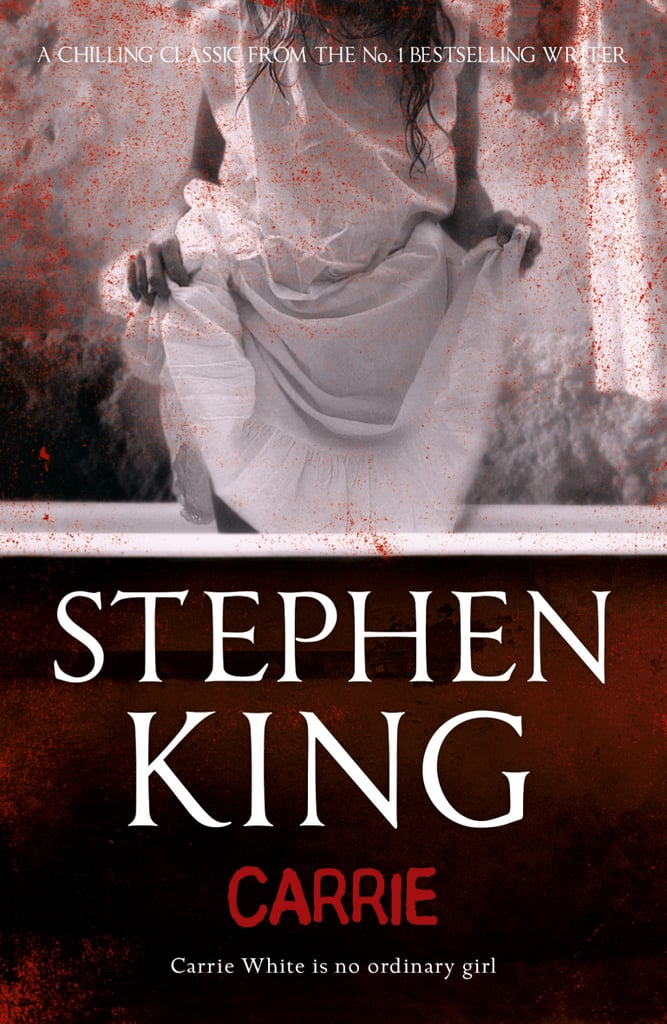 Maine is the backdrop of Stephen King's terrifying tale [21] of a telekinetic teen. It's just one of many of King's books that takes place in the author's home state. The others include Cujo, The Dead Zone, Dreamcatcher, It, Pet Sematary, and The Tommyknockers.
Maryland: The Sisterhood of the Traveling Pants by Ann Brashares
The classic coming-of-age story [22] takes place in a few places across the world, but the four girls all hail from Maryland. If you recall, it's also where Tibby is stuck working at Wallman's for the Summer.
Massachussetts: Running With Scissors by Augusten Burroughs
In this memoir [23], the state of Massachusetts plays just as big a role as Augusten Burroughs himself. A run-down Victorian house in Northampton sets the scene of Burroughs's bizarre, twisted childhood, beginning with his experience being sent to live with his mother's psychiatrist at the age of 12.
Michigan: Middlesex by Jeffrey Eugenides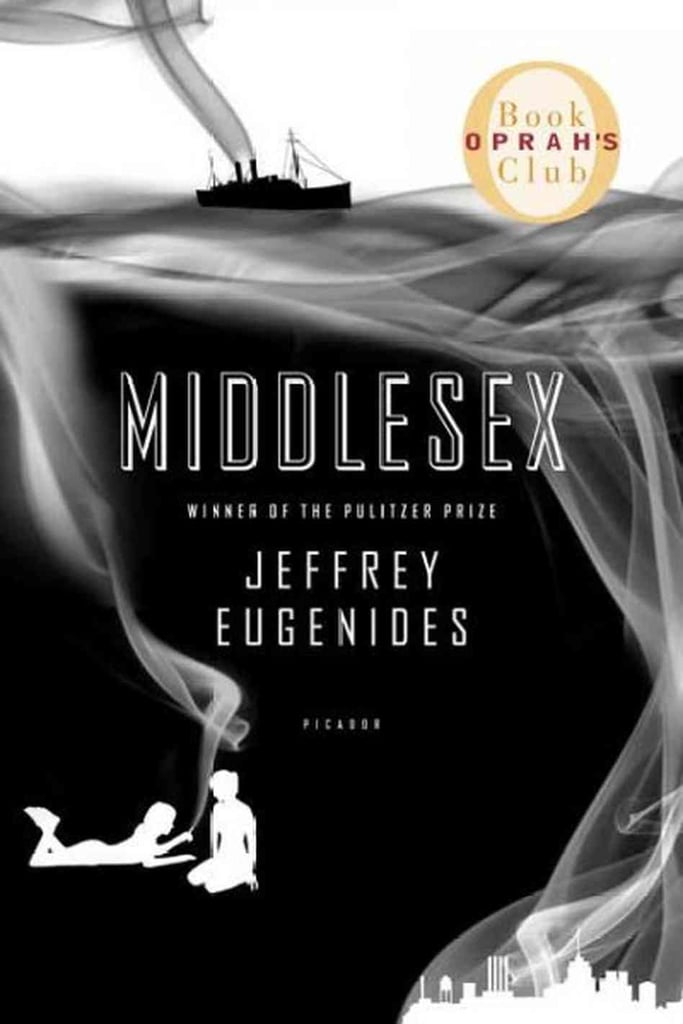 This Pulitzer Prize-winning novel [24] chronicles the impact of a mutated gene on three generations of a Greek family, with the latter half of the book focusing on the protagonist's experiences in his hometown of Detroit, MI. It's not your typical coming-of-age story, but one that will captivate you and keep you guessing up until the end.
Minnesota: The Long-Shining Waters by Danielle Sosin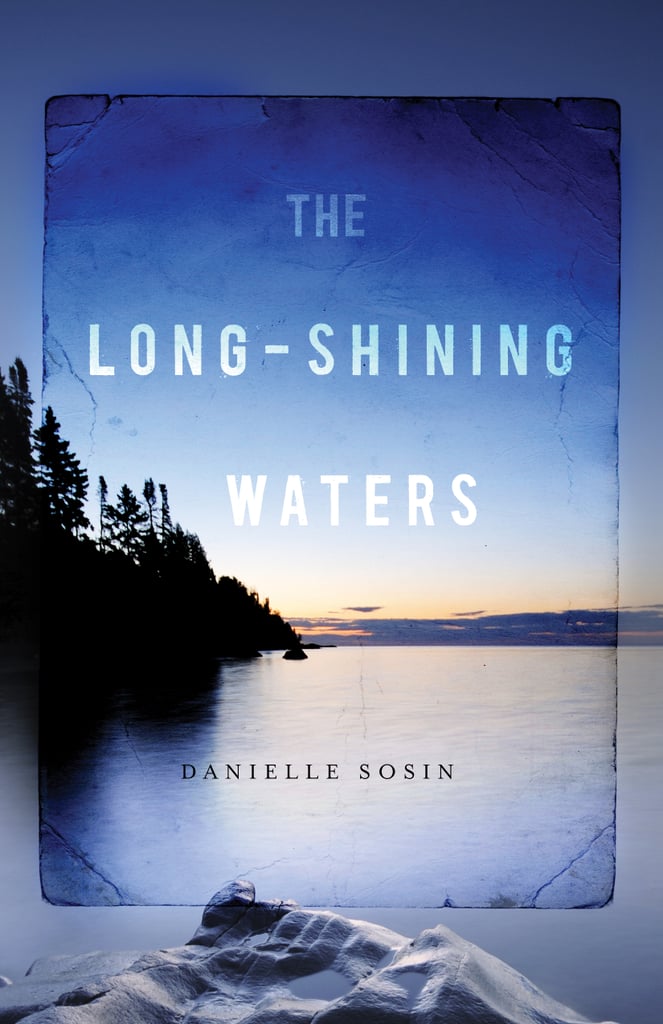 Sosin's debut novel [25] features three women living on the shores of Lake Superior in different centuries who each experience haunting relationships with its waters. This mysterious work of fiction sheds light on the beautiful yet haunting powers of the greatest of Great Lakes.
Mississippi: The Help by Kathryn Stockett
This incredibly moving novel [26] follows a recent college graduate determined to make a difference in her Mississippi town. Inspirational, eye-opening, and sometimes heart-wrenching, this book by Stockett — who hails from Jackson, MS, herself — gives an honest portrayal of African-American women working in white households in the deep South during the early 1960s.
Missouri: Gone Girl by Gillian Flynn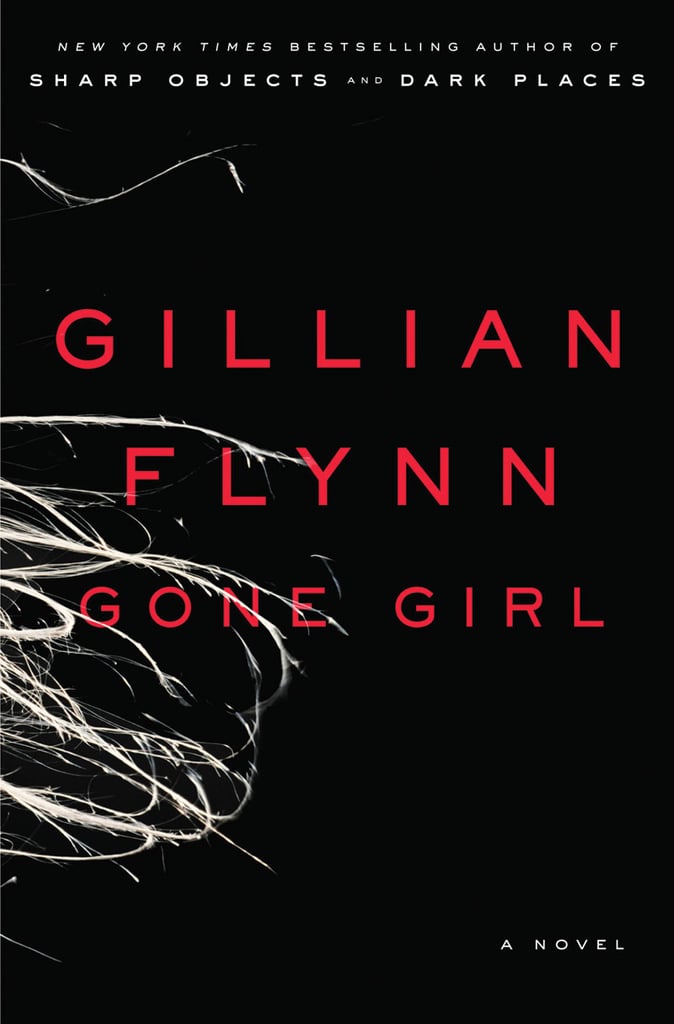 A contemporary thriller [27] that follows struggling journalist Nick Dunne after he relocates himself and his wife, Amy, from NYC to his small Missouri hometown. Flynn's suspenseful page-turner is full of twists and turns as Nick becomes a prime suspect in Amy's disappearance on the day of their fifth wedding [28] anniversary.
Montana: The Horse Whisperer by Nicholas Evans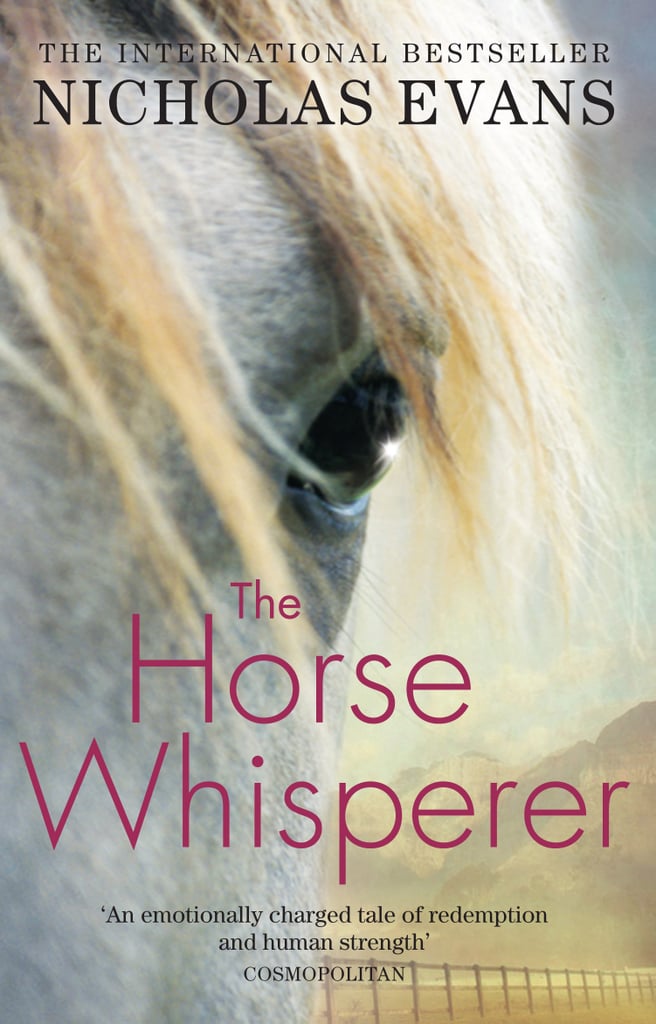 Evans's debut novel [29] centers on the aftermath of a horse-riding accident and follows the main characters, best friends Grace and Annie, on a cross-country journey where love, friendship, and death intertwine against a backdrop of the Montana countryside.
Nebraska: Eleanor & Park by Rainbow Rowell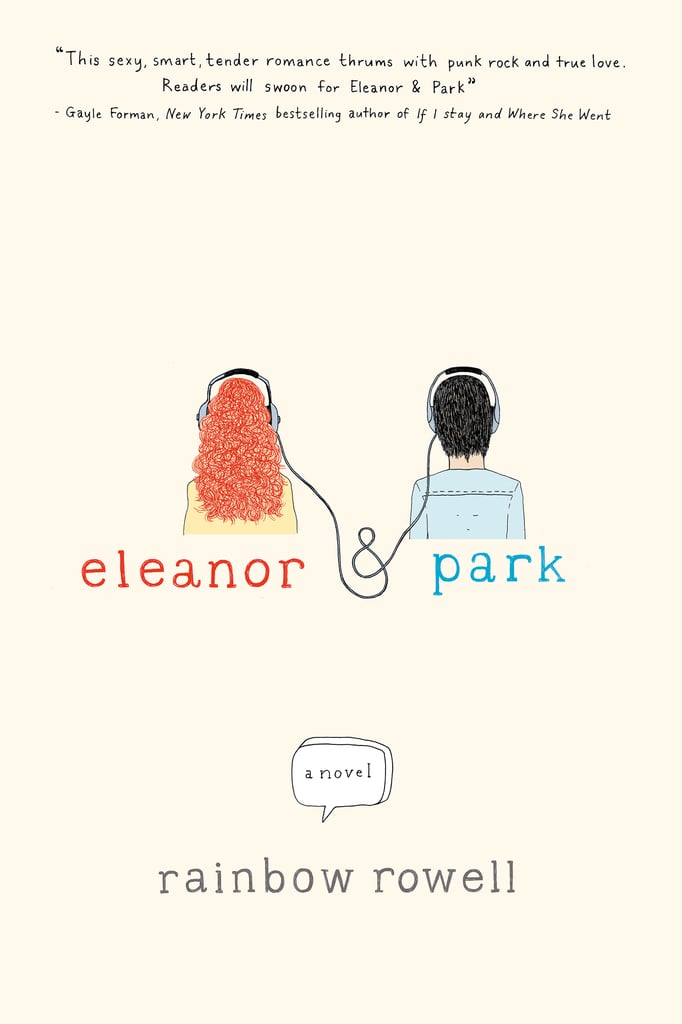 Set in 1986 Nebraska, Rainbow Rowell's Eleanor & Park [30] tells the story of two teens falling in love for the first time. There's Park, a boy who grew up in Omaha, and Eleanor, the new girl in school who finds comfort in Park as she tries to fit in.
Nevada: Fear and Loathing in Las Vegas by Hunter S. Thompson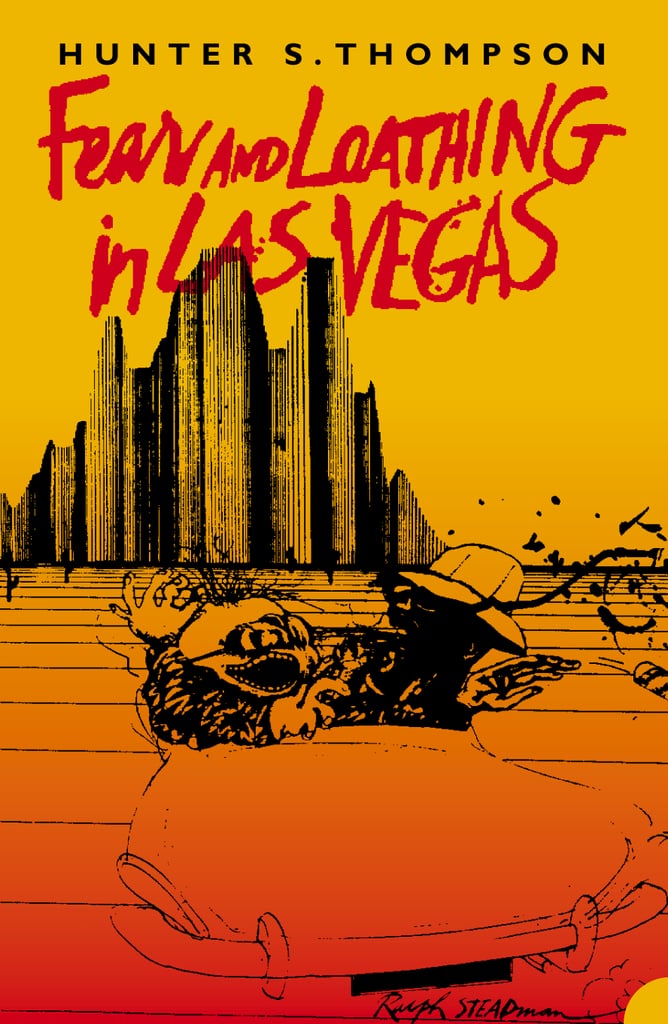 Hunter S. Thompson's classic story Fear and Loathing in Las Vegas [31] captures the wild ride of Nevada's Sin City as Raoul Duke and his lawyer embark on a drug-filled weekend.
New Hampshire: Horns by Joe Hill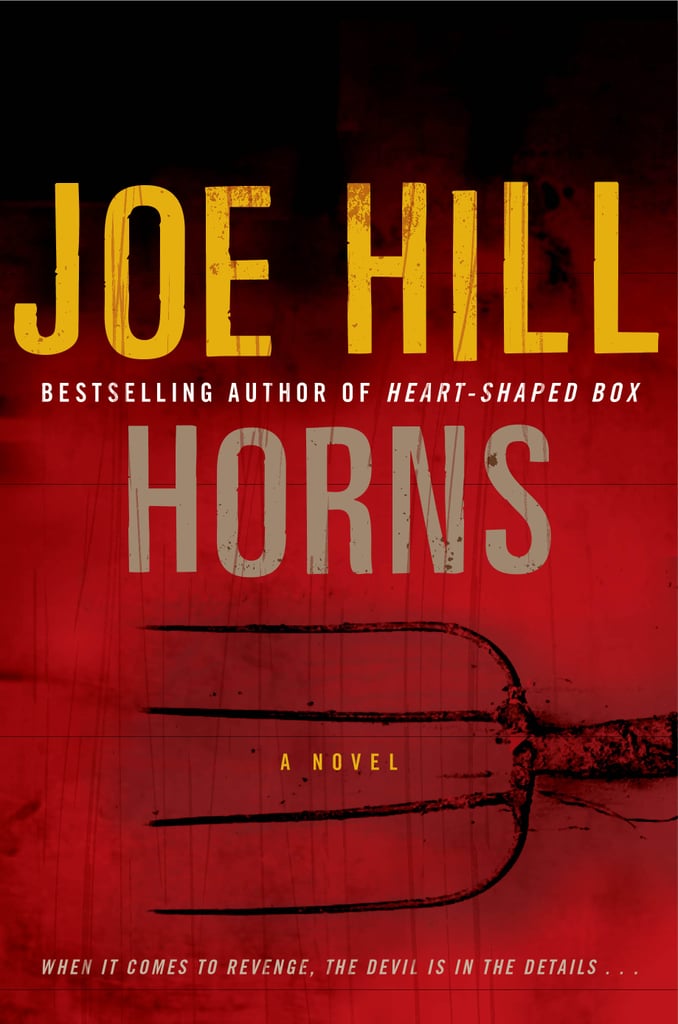 Horns [32] by Joe Hill is a suspenseful novel that follows the story of Ignatius, a man who wakes up with horns after a night of drinking. Still reeling over the murder of his childhood sweetheart, Ig sets out to find the killer, finding himself on a journey through New Hampshire and into his past.
New Jersey: Are You There God? It's Me, Margaret by Judy Blume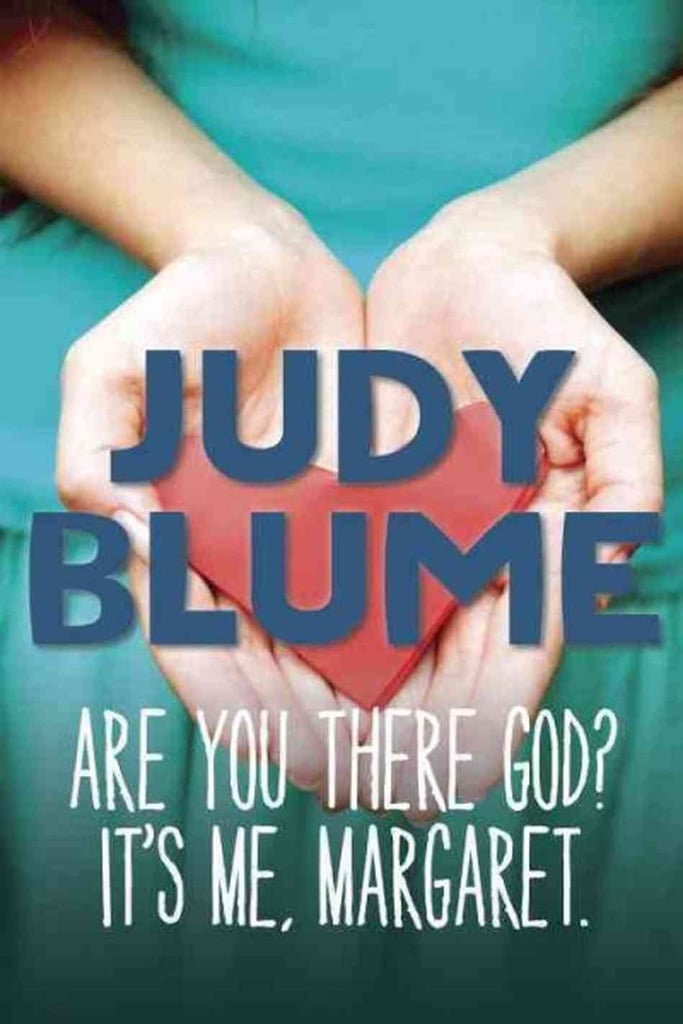 Judy Blume's classic YA novel Are You There God? It's Me, Margaret [33] captures the emotional roller coaster of adolescence for one New Jersey teen, Margaret Simon.
New Mexico: Tiger Eyes by Judy Blume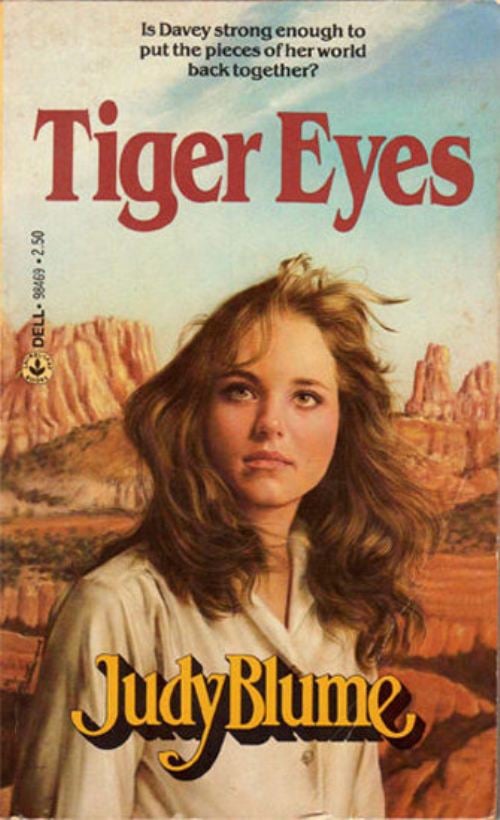 In Tiger Eyes [34] by Judy Blume, a girl named Davey finds herself starting a new life and coming to grips with her old one when her mother moves the family to New Mexico after her father is killed.
New York: Extremely Loud and Incredibly Close by Jonathan Safran Foer
In Jonathan Safran Foer's book-turned-film Extremely Loud and Incredibly Close [35], a young boy embarks on a journey through NYC as he tries to track down the lock for a key that belonged to his father, who died in the 9/11 attacks.
North Carolina: Safe Haven by Nicholas Sparks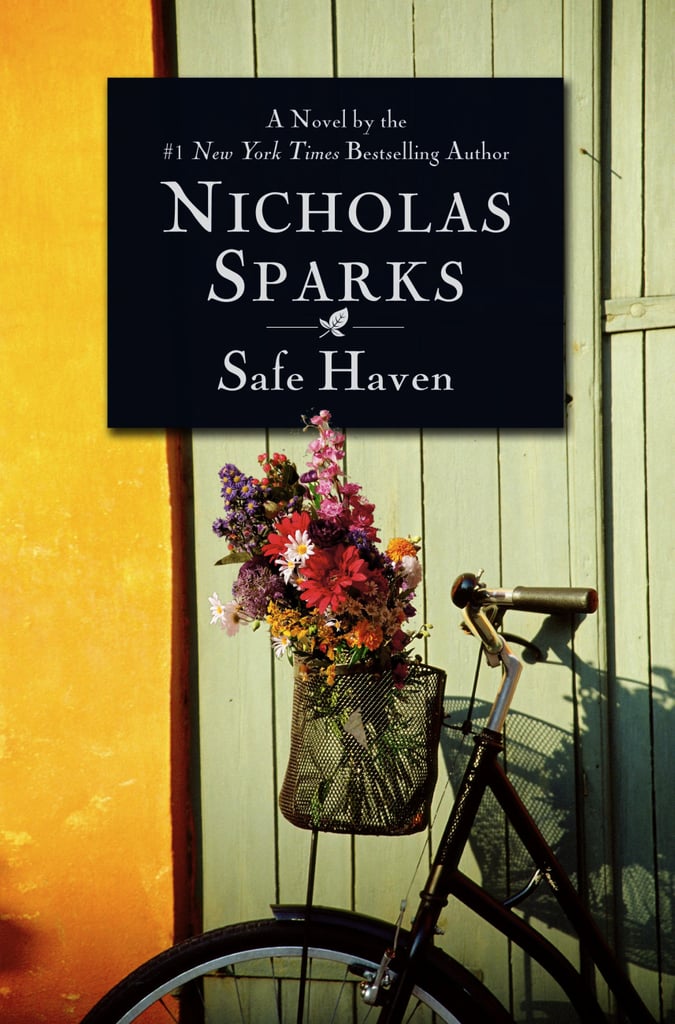 A mysterious woman makes her way to a small North Carolina town in Safe Haven [36] by Nicholas Sparks. Despite trying to keep a low profile, she connects with a widowed store owner and finds herself in a surprising relationship.
North Dakota: The Round House by Louise Erdich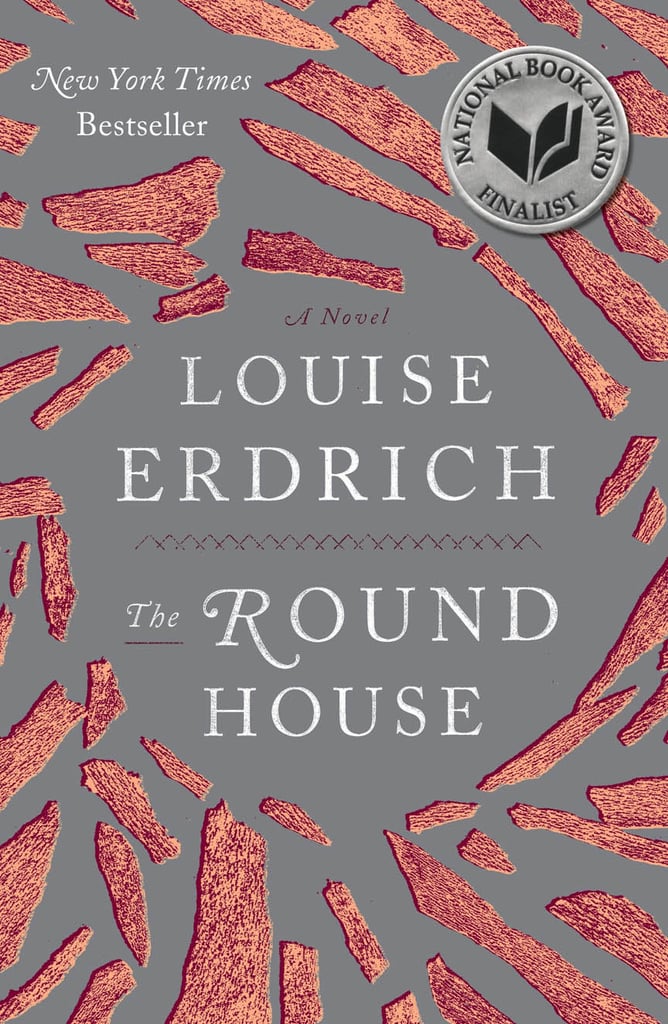 Set in 1988 on a reservation, this political thriller [37] follows what happens after a woman, Geraldine Coutts, has been attacked. The National Book Award winner looks into the close-knit and complicated political relationships that surround a Native American family living in North Dakota.
Ohio: Beloved by Toni Morrison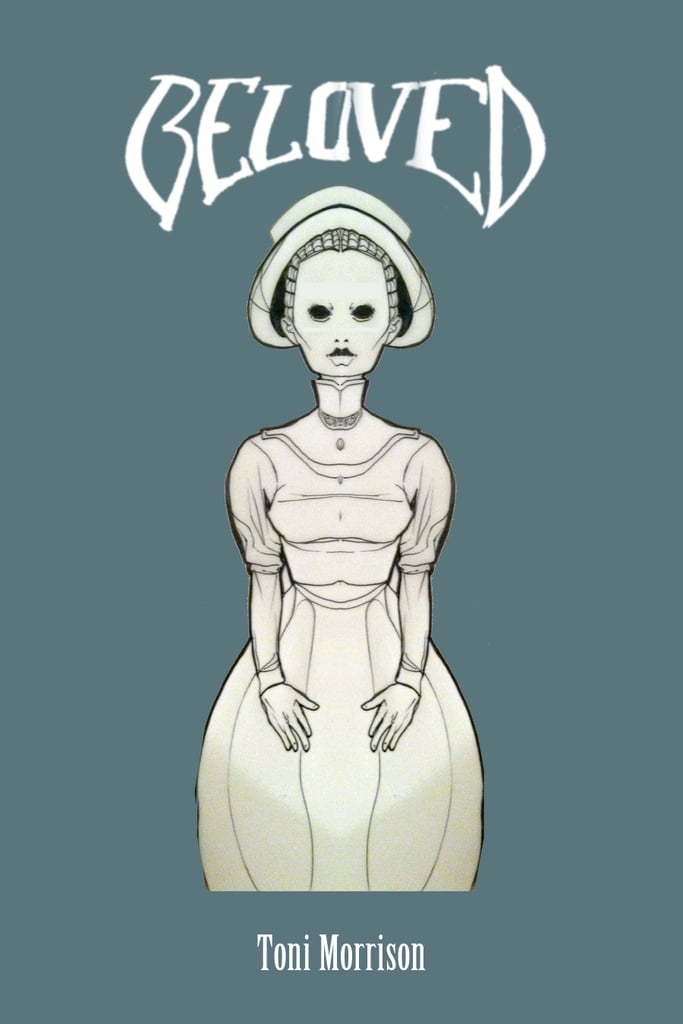 Toni Morrison's award-winning novel [38] follows the story of Sethe and her daughter, Denver, after they escape slavery and settle in Cincinnati. Sethe and Denver both believe they are being haunted by Beloved, the young daughter that Sethe murdered while she was attempting to runaway from her master. The novel examines the psychological impact of slavery on African Americans as well as the communities of former slaves in free states like Ohio.
Oklahoma: The Outsiders by S.E. Hinton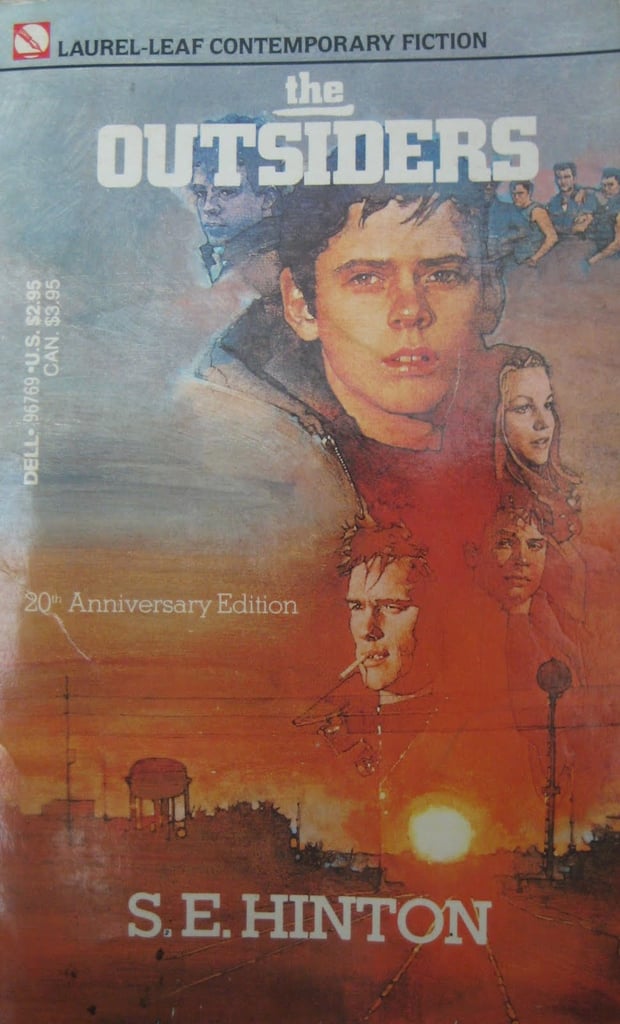 Although it is never stated in the book, this novel is set in Tulsa, OK, in 1965 and follows the turbulent chain of events that is set off after two greasers kill a gang member who was attacking them. The novel [39] was eventually made into the famous 1983 film of the same name.
Oregon: Wild by Cheryl Strayed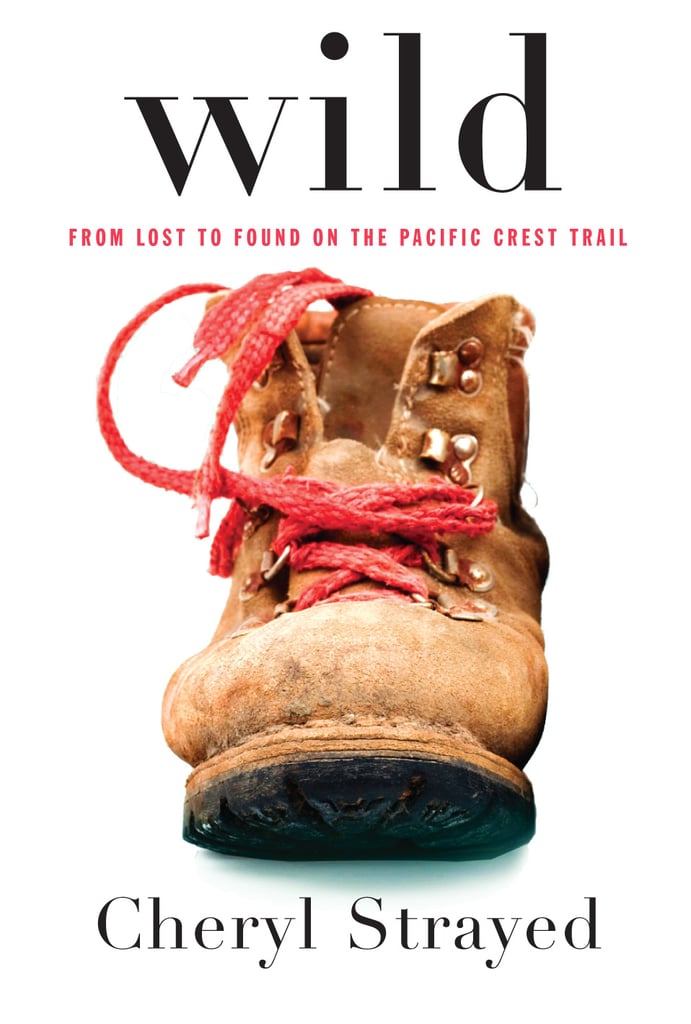 The memoir [40] follows Cheryl Strayed's personal journey after she decides to hike the Pacific Crest Trail on her own when she was just 22. Although the book also takes place in California and Washington, it really captures the natural beauty of Oregon.
Pennsylvania: The Silver Linings Playbook by Matthew Quick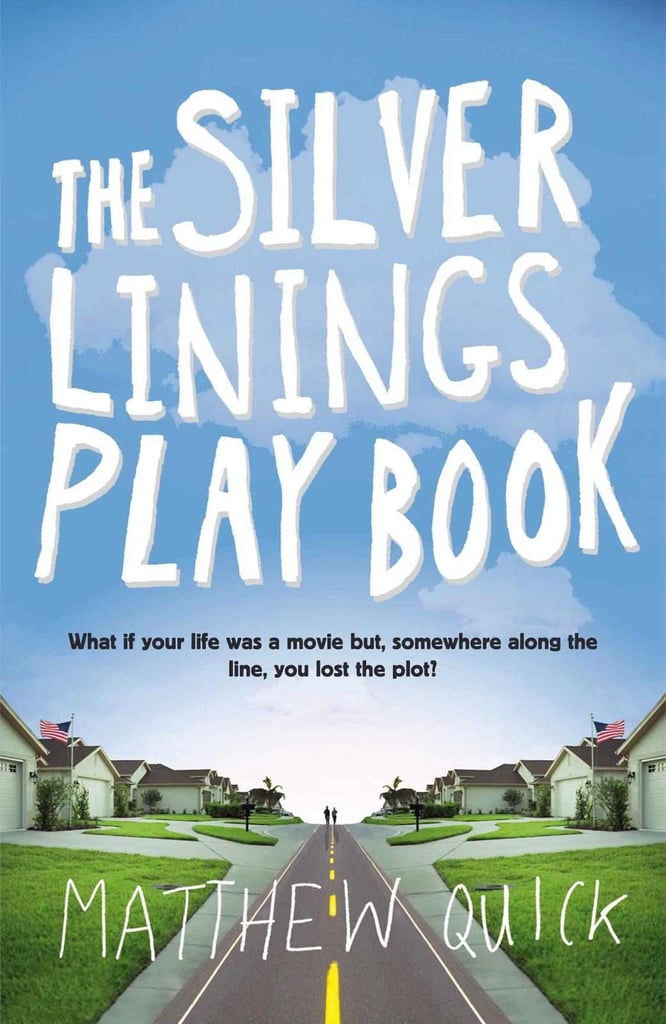 This novel [41]'s ties to Pennsylvania are all about the Philadelphia Eagles, the team that the family obsesses over and tailgates at games for constantly. However, the story centers on Pat and Tiffany, two people dealing with loss who become unlikely friends — and dance partners.
Rhode Island: My Sister's Keeper by Jodi Piccoult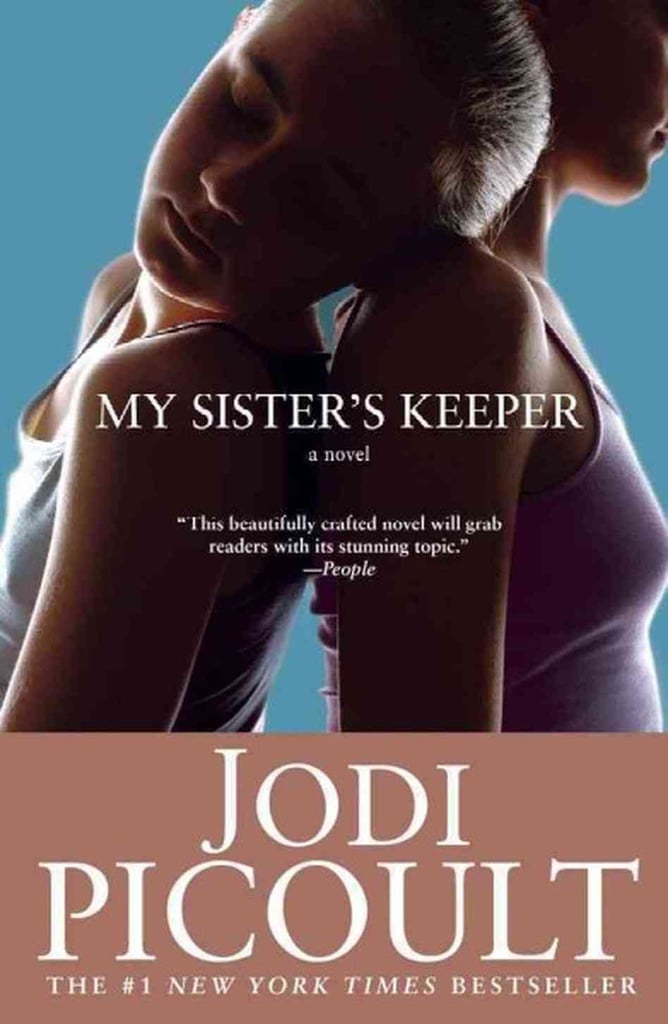 This tearjerker [42] centers on 13-year-old Anna, who files for medical emancipation from her parents after she's expected to donate her kidney to her dying sister Kate, who has leukemia. The fictional town of Upper Darby, RI, is the main location throughout the novel, including the hospital and the court.
South Carolina: The Notebook by Nicholas Sparks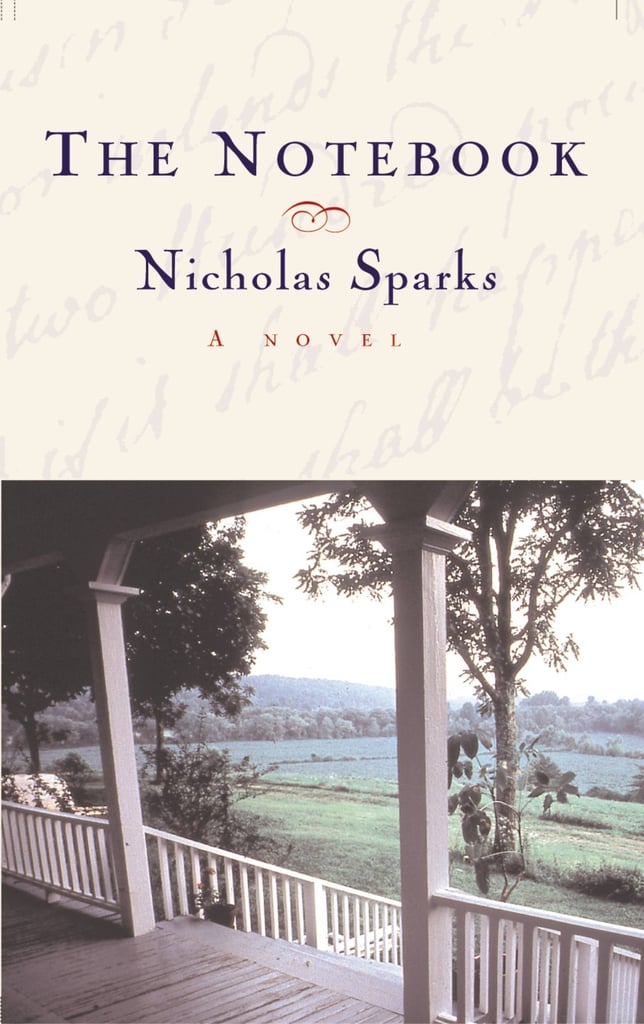 Nicholas Sparks's first novel [43] centers on the epic love story of Noah and Allie, which spans decades and includes many years apart. Though many know the film adaptation, starring Rachel McAdams [44] and Ryan Gosling [45], better, the South Carolina-set novel is worth reading over and over again.
South Dakota: 61 Hours by Lee Child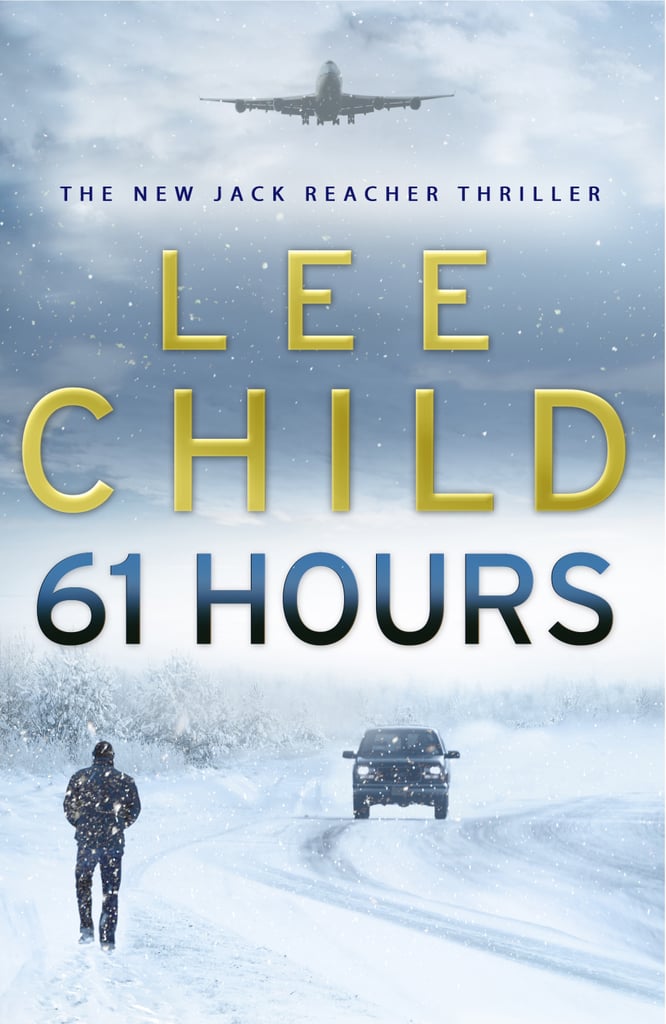 In the 14th book in the Jack Reacher series [46], the South Dakota location is the central plot point. After escaping a wrecked senior citizen tour bus in the ice and snow, Jack ends up in the town of Bolton, home of one of the largest prisons in the US. From there, he battles not only a gang of outlaw bikers, but also snow and ice in his latest adventure.
Tennessee: The Firm by John Grisham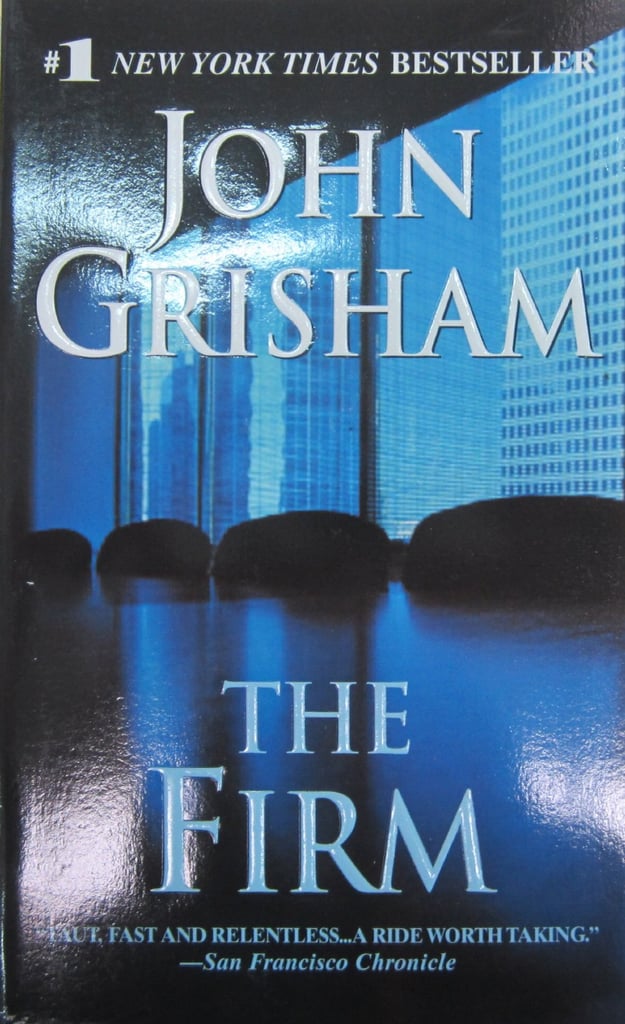 In John Grisham's world-renowned novel [47], main character Mitch McDeere discovers that his new job in Memphis at the Bendini, Lambert & Locke firm isn't as glamorous as he thought. He gets caught in a life-or-death situation as he has to choose between protecting his firm and helping the FBI (and himself).
Texas: Friday Night Lights by H.G. Bissinger
H.G. Bissinger's Friday Night Lights: A Town, A Team, and a Dream [48] captures the grit and heart of Texas football, following the story of a small-town team and the community of fans who stand behind them.
Utah: Under the Banner of Heaven by Jon Krakauer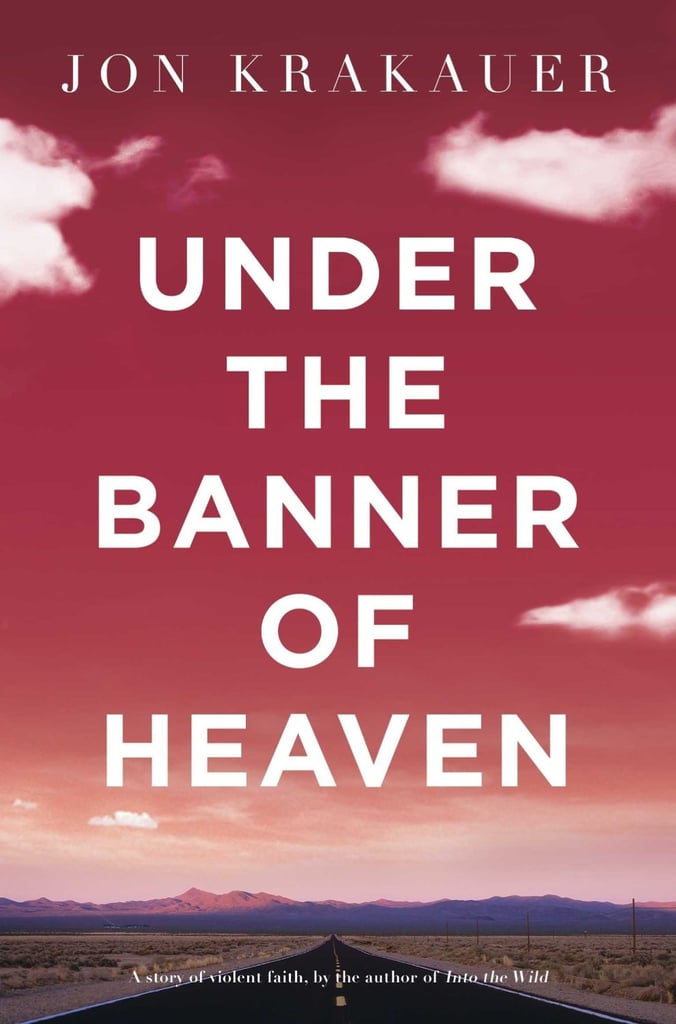 Under the Banner of Heaven [49] focuses on extremes of religious belief within our own borders. Defying both civil authorities and the Mormon establishment in Salt Lake City, the renegade leaders of new, Taliban-like theocracies are zealots who answer only to God.
Vermont: Polyanna by Eleanor H. Porter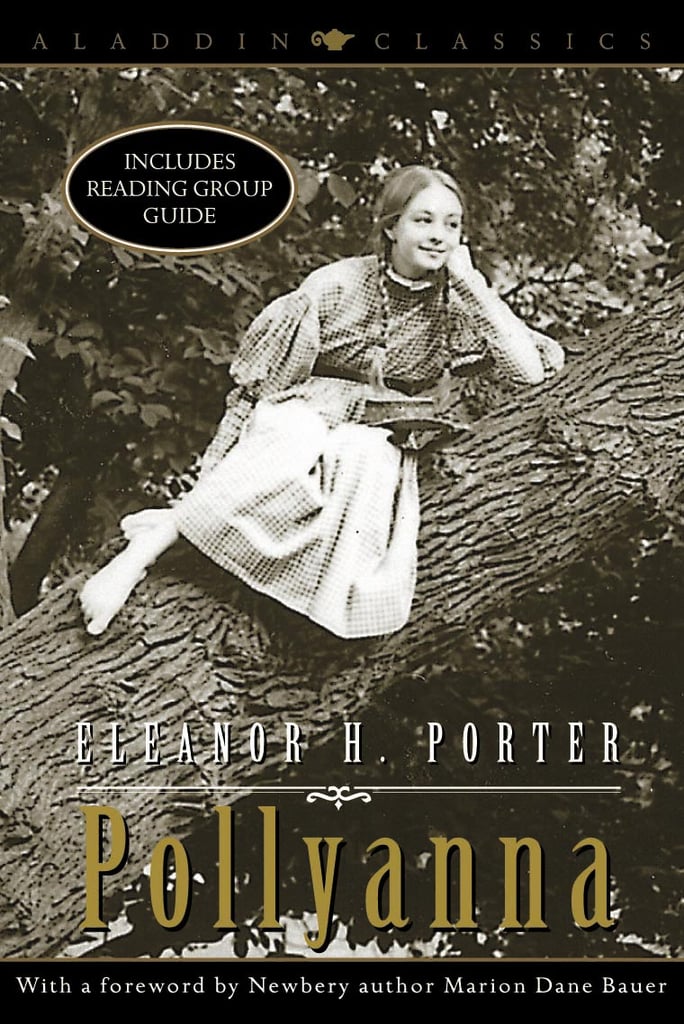 Set in a small town up in Vermont, Polyanna [50] follows the adventures of a young, orphaned girl who goes to live with her embittered aunt. Despite the string of misfortunes she faces, she always manages to let he optimism shine through.
Virginia: Flowers in the Attic by V.C. Andrews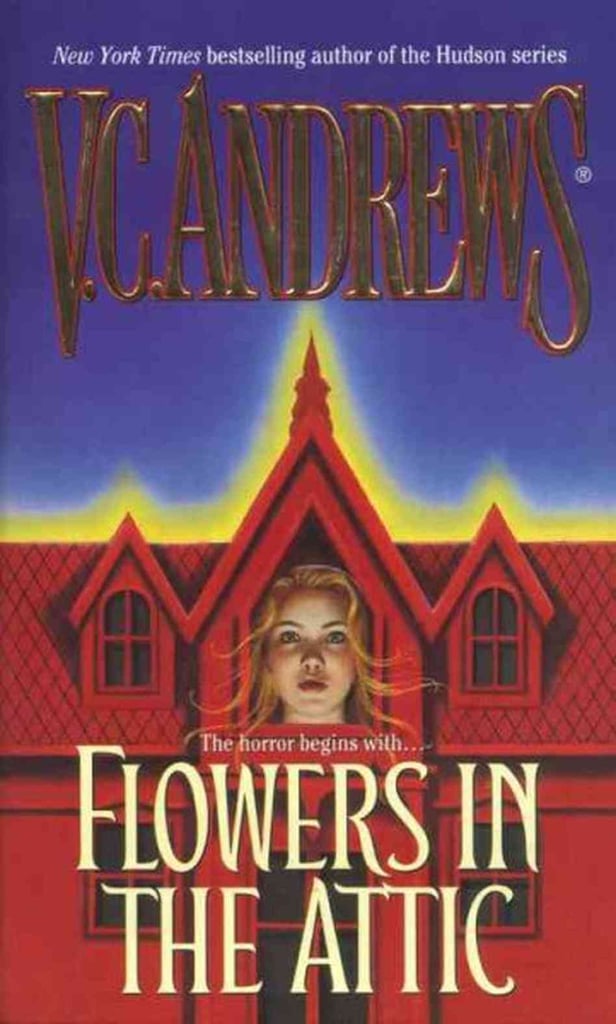 The Dollenganger children are trapped in the attic of a grand old Virginia estate, called Foxworth Hall, in this intense novel [51]. The rest of the series takes its protagonists to other US states, like South Carolina, New York, Pennsylvania, and California.
Washington: Where'd You Go, Bernadette by Maria Semple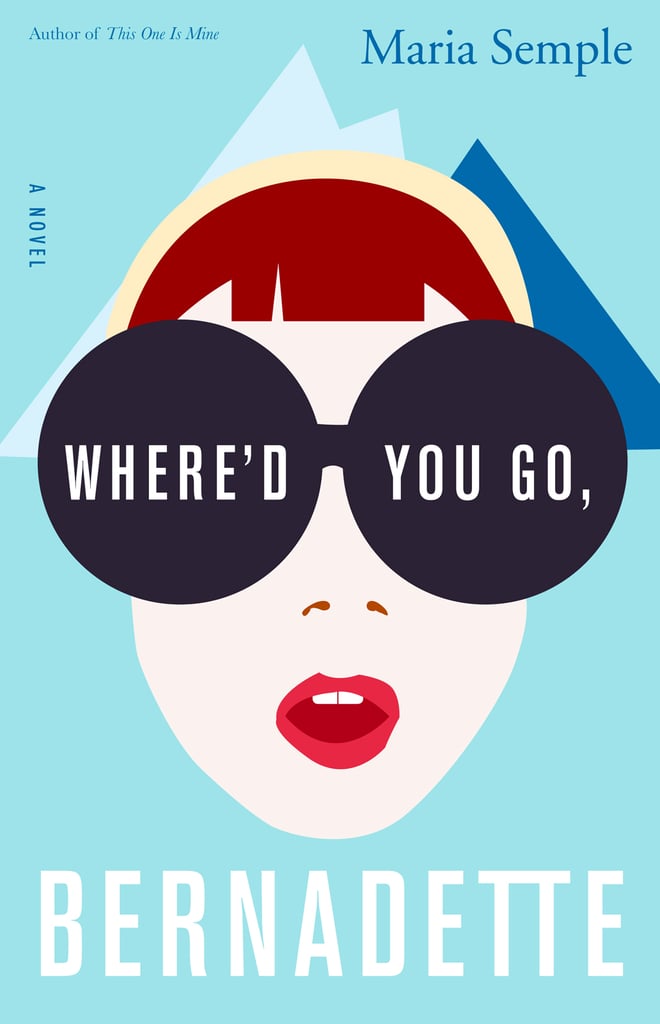 In Where'd You Go, Bernadette [52], a young woman named Bee is on the hunt for her missing mother, Bernadette, who disappears during a family vacation. The elusive Bernadette, we learn, claims to have an allergy to Seattle, and her husband's job at Washington-based Microsoft is an important part of the story. The author has said that her own difficult experience moving from LA to Seattle shaped the book, and you can truly feel her lighthearted disdain for the Pacific Northwest and its inhabitants on the pages.
West Virginia: Rocket Boys by Homer H. Hickam, Jr.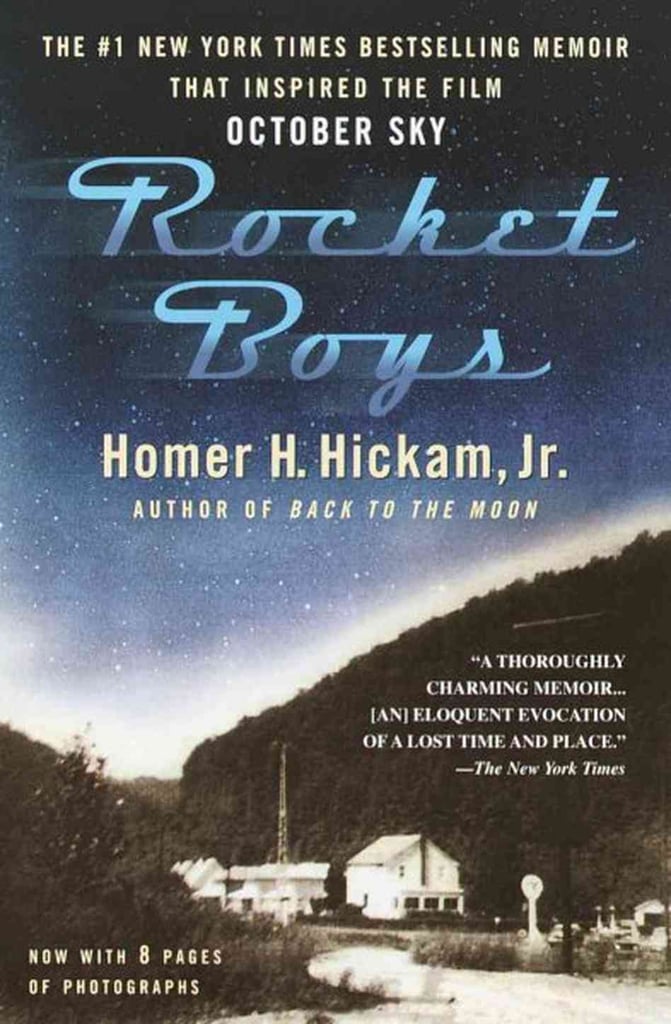 In this memoir [53], Homer "Sonny" Hickam Jr. recalls living in a West Virginia coal-mining town. He decides to become a rocket engineer after the Russians successfully launched Sputnik. Rocket Boys, which was renamed October Sky when it was turned in to a movie, presents a nostalgic take on what the Cold War looked like in West Virginia.
Wisconsin: The Art of Fielding by Chad Harbach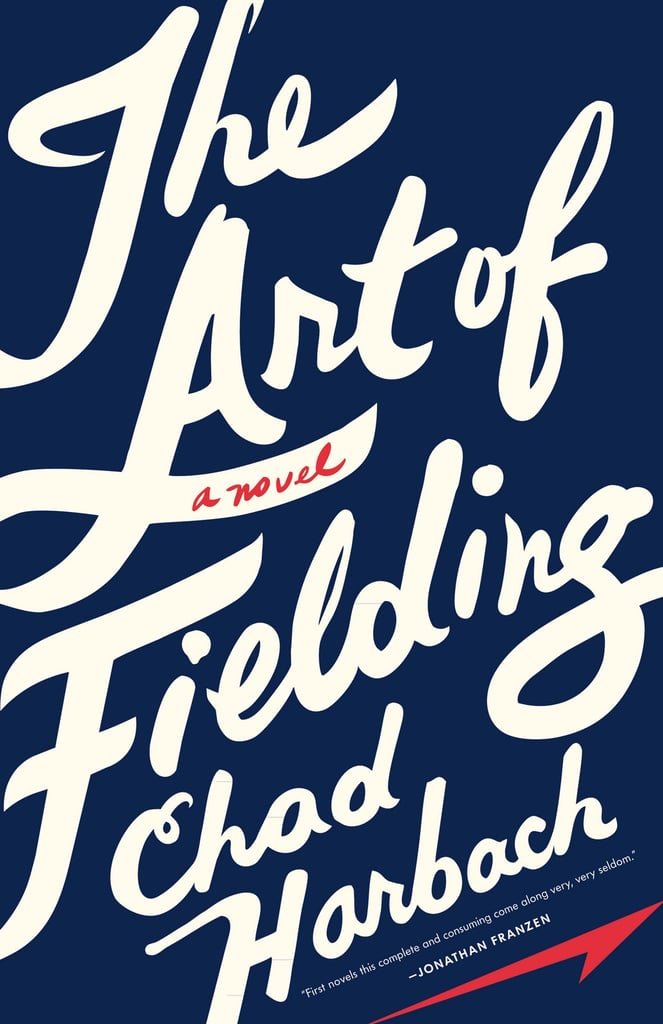 The fictional Michigan school at the heart of The Art of Fielding [54], Westish College, is the perfect backdrop for this novel about baseball and so much more. It's centered on a gifted young shortstop, but don't be turned off by thinking it's just a book about sports. It's about love, relationships, and what it means to be exceptional; the setting of the midwest is an important part of telling this quintessentially American story.
Wyoming: Brokeback Mountain by Annie Proulx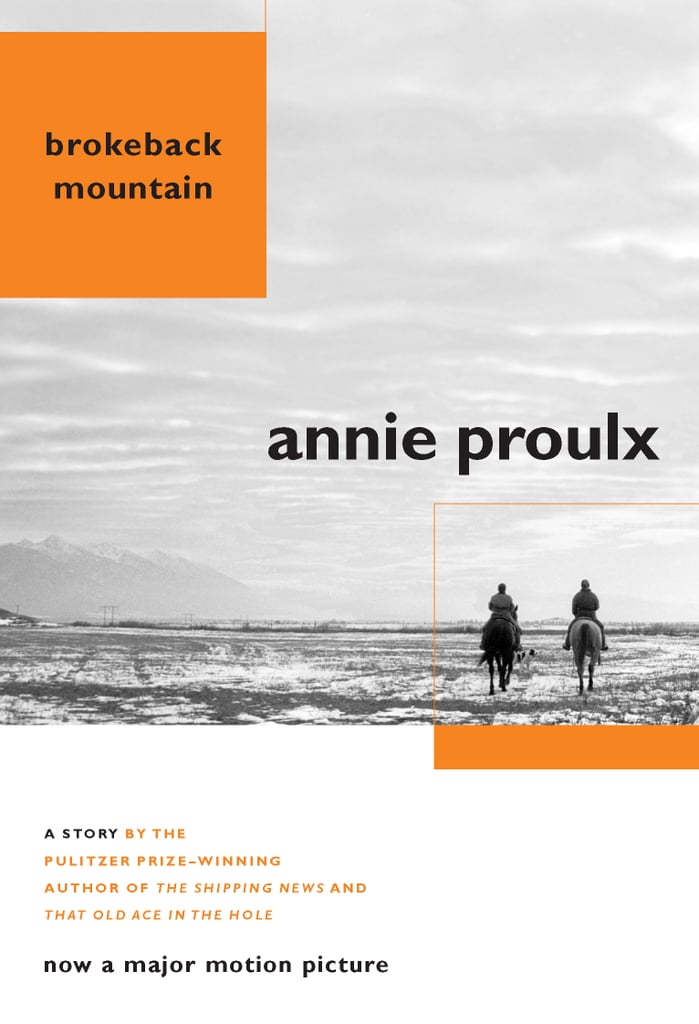 You likely know this tale of two by the film of the same name, but Brokeback Mountain [55] began as a critically acclaimed short story. Ennis del Mar and Jack Twist are two ranch hands living in Wyoming and share an attraction that blooms into a dangerous yet love-filled relationship.