50 Shades of Grey Alexander Skarsgard Casting Rumor
Buzz In: Can You See Alexander Skarsgard as Christian Grey?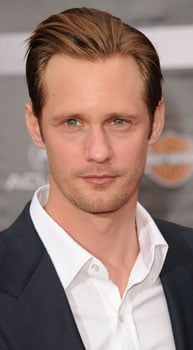 Well, it looks like Ian Somerhalder's not the only one who wants to star in Fifty Shades of Grey. Alexander Skarsgard has recently expressed interest in playing the smoldering young billionaire, citing his True Blood experience as a reason why he's perfect for the role of Christian Grey. To be fair, Skarsgard hadn't even heard of the book until the interview with Access Hollywood and was joking when he said, "I was born to play that part." However, Skarsgard fits the bill for some of the necessary requirements and, like Somerhalder, shouldn't have a problem with the nudity. What's your take — can you see Skarsgard as Christian?