50 Shades of Grey Anastasia Casting
Who Should Play Anastasia in Fifty Shades of Grey?
There's been plenty of buzz about who Universal will cast in the upcoming movie adaptation of Fifty Shades of Grey, especially with Alexander Skarsgard and Ian Somerhalder expressing interest in playing Christian Grey. But let's shift gears a bit and put the spotlight on the female lead, Anastasia Steele. In the books, Christian's love interest is a 21-year-old who's never had sex before, let alone been involved in a S&M relationship. She's the classic insecure beautiful girl who doesn't know she's beautiful (and therefore spends a lot of time talking about how she's not as good-looking as the guy she's seeing).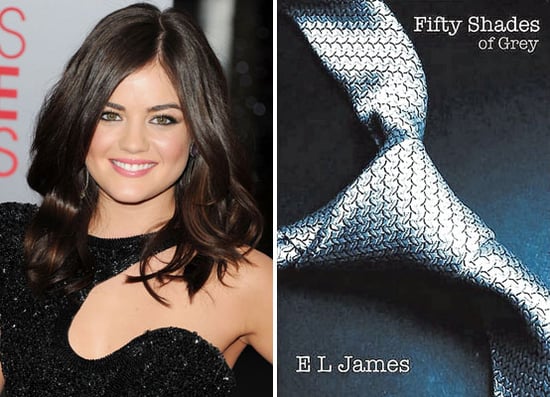 Amanda Seyfried's name has been tossed out before, but I'd like to see someone who's a little less mainstream. A friend mentioned Pretty Little Liars' Lucy Hale, who seems to strike the right balance of doe-eyed innocence and strong will. What's your take — who have you been envisioning in the role?