666 Park Avenue Pilot Review
Pilot Scoop: 666 Park Avenue
666 Park Avenue is one of ABC's most riveting freshman series, and we got a sneak peek of the pilot, which debuts tonight. The Manhattan-based mystery stars Lost's Terry O'Quinn and Vanessa Williams as devious apartment building owners, and Brothers & Sisters' Dave Annable and Rachael Taylor play the unwitting couple who become the building's newest targets.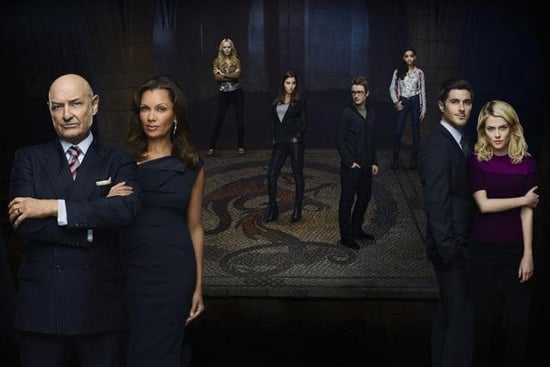 What it's about: Jane (Taylor) and Henry (Annable) are the new caretakers of the Drake, a historic apartment building on New York's Upper East Side. The seemingly perfect gig comes with an amazing apartment of their own, but the setup may not be as wonderful as it appears. The Drake isn't merely old, creaky, and creepy — the building's residents are struggling with issues of the evil, supernatural variety.
Where it works: There's no shortage of dramatic and creepy sequences (secret rooms! Murderous elevators! Petty thieves!) in the pilot, and with all the number of plot points introduced, they have plenty of material to work with throughout the series. O'Quinn and Williams have proven themselves to be prime-time superstars, but they play particularly well off each other as the building's devious owners.
Where it doesn't: Aside from Jane, Henry, and the owners, the pilot introduces a lot of characters, and it can be a little confusing about who is who, which people live in the building, and what their issues are. I'm hoping that as the series goes on, it will get a little less scattered.
When it's on: Sundays at 10 p.m.
You might like this show if: American Horror Story is too graphic for you.
To see a preview and some photos from 666 Park Avenue, just keep reading.
Photos copyright 2012 ABC, Inc.