ABC Cancels V, Brothers & Sisters, and More and Renews Happy Endings
ABC Cancels Brothers & Sisters and Five More; Happy Endings Renewed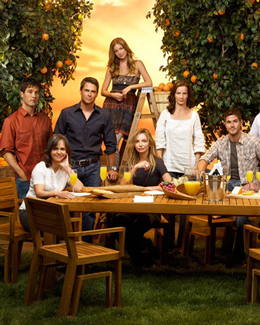 Upfronts news continues to roll in, and now we have some big updates about ABC's fall lineup. First, the bad news: ABC has canceled V, Brothers & Sisters, No Ordinary Family, Off the Map, Mr. Sunshine, and Detroit 187. With the exception of Brothers & Sisters and V, the casualties were all within their first seasons.
And now, the good news: Happy Endings has been renewed! The midseason show just got its start in April, but it's gained a decent amount of fans and ratings and will be back for a second season. In addition, Body of Proof has also just been renewed.
Photo copyright 2011 ABC, Inc.