ABC Fall Lineup 2013
ABC Fall Schedule: An All-New Tuesday and Rebel Wilson Moves In After Modern Family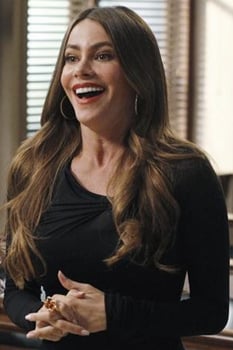 The Fall schedules continue to roll out this week, and following Fox and NBC's lineup announcements, ABC has unveiled its own plans. The network is completely revamping its Tuesday night lineup, showcasing four very different new shows on that night, including Marvel's Agents of S.H.I.E.L.D. and the Malin Akerman/Bradley Whitford comedy Trophy Wife.
Modern Family will be sandwiched in its usual Wednesday night slot by two new shows, James Caan's baseball series Back in the Game and Rebel Wilson's new comedy Super Fun Night. The other big news is that Dancing With the Stars will now be reduced to just one night instead of two.
To check out the schedule, just read more.
*New show
MONDAY
8-10 p.m. — Dancing With the Stars
10-11 p.m. — Castle
TUESDAY
8-9 p.m. — Marvel's Agents of S.H.I.E.L.D.*
9-9:30 p.m. — The Goldbergs*
9:30-10 p.m. — Trophy Wife*
10-11 p.m. — Lucky 7*
WEDNESDAY
8-8:30 p.m. — The Middle
8:30-9 p.m. — Back in the Game*
9-9:30 p.m. — Modern Family
9:30-10 p.m. — Super Fun Night*
10-11 p.m. — Nashville
THURSDAY
8-9 p.m. — Once Upon a Time in Wonderland*
9-10 p.m. — Grey's Anatomy
10-11 p.m. — Scandal
FRIDAY
8-9 p.m. — Last Man Standing
8:30-9 p.m. — The Neighbors
9-10 p.m. — Shark Tank
10-11 p.m. — 20/20
SATURDAY
8 p.m. — Saturday Night College Football
SUNDAY
7-8 p.m. — America's Funniest Home Videos
8-9 p.m. — Once Upon a Time
9-10 p.m. — Revenge
10-11 p.m. — Betrayal*
TO BE ANNOUNCED
Killer Women*
Mind Games*
Resurrection*
Mixology*
The Quest*
Toy Story of Terror*
The Bachelor
The Taste