ABC Family's Greek Renewed For a Fourth Season
Does It Make Sense For Greek to Go On?
When I first heard the news that Greek has been renewed for a fourth season, I did a little victory dance on my couch. The ABC Family comedy continues to be one of the highlights of my week, and as graduation approaches for the gang, I too was beginning to prepare myself to say good-bye.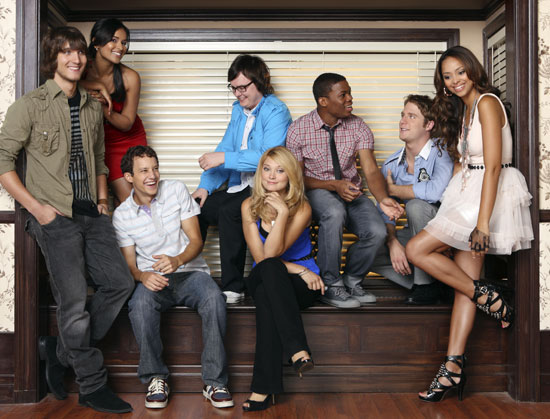 Once I was done celebrating, I took a step back to take in the news and I realized it's kind of a head-scratcher. Most of the major players (with the exception of Rusty, Dale, Calvin, and Rebecca) are set to graduate from Cyprus Rhodes, presumably leaving their beer chugging days behind them. I can't picture ABC Family letting the show go on without Casey, Cappie, Evan, and Ashleigh — so how exactly is this going to work?
Most TV series don't handle big transitions like this one well, so I'm kinda preparing myself for the worst. Will the alums just come back for regular visits? Will they conveniently take on campus jobs that allow them to still party with their younger cohorts? Or — and this is the worst of the options — will they all "just happen" to have to stay at school for an extra semester?
Greek has a special place in my heart, but I would hate to see it go up in flames for staying on the air too long. What do you think — does it make sense for Greek to go on?