ABC New Shows Fall 2012
ABC Pilots: Get the Scoop on the Network's New Shows
Upfronts are in full swing, and it's time to get acquainted with the new series that'll be hitting the small screen in Fall 2012. ABC has revealed the shows it's ordered after announcing which shows it's canceling, and we've got the info on the pilots right here.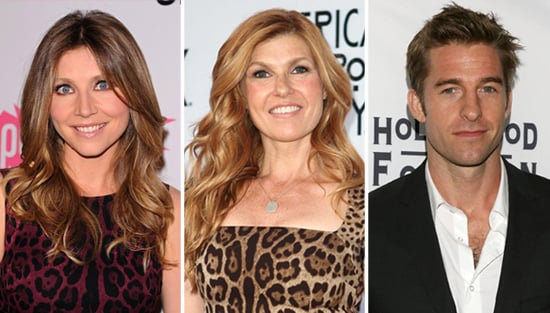 COMEDIES
Malibu Country: Reba McEntire plays a woman who moves with her kids from Nashville to Malibu to live with her mother (Lily Tomlin) after her husband cheats on her.
How to Live With Your Parents for the Rest of Your Life: Sarah Chalke stars as a recently divorced woman who has to move in with her eccentric parents, played by Brad Garrett and Elizabeth Perkins.
Family Tools: A man (Kyle Bornheimer) puts his life on hold to take over the family handyman business from his father, played by J.K. Simmons.
Neighbors: A family, which includes Jami Gertz, moves into a gated community and discovers that it's full of aliens disguised as humans.
DRAMAS
666 Park Ave.: Dave Annable and Rachael Taylor play a couple who notice supernatural occurrences in the New York City apartment building they've been hired to manage.
Last Resort: The crew of a nuclear submarine (played by the likes of Scott Speedman and Andre Braugher) has to escape to a NATO outpost after they ignore an order to fire nuclear missiles.
Zero Hour: Anthony Edwards stars as a longtime editor of a magazine that disproves conspiracies when he's pulled into one.
Red Widow: The widow (Radha Mitchell) of a murdered criminal has to take over his place to save her family.
Nashville: This family soap follows two country stars, played by Connie Britton and Hayden Panettiere, one who's at the top of her career and another whose star is just rising.
Mistresses: Alyssa Milano stars in this drama about the love lives of four women, which also costars Lost's Yunjin Kim.