Aaron Kelly Voted Off American Idol
Was the Right Contestant Voted Off American Idol?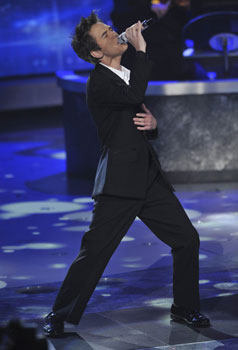 And then there were four. On last night's American Idol, Aaron Kelly was sent packing despite decent comments from the judges on Tuesday night. It just goes to show that the competition is really in America's hands at this point — I totally expected Crystal or Casey to be on the chopping block after giving mediocre performances this week. That said, I never saw Aaron taking it to the finals. What's your take — did Aaron deserve to get the boot?