Actors Who Make the Best Movie Villains 2010-06-24 07:30:00
Buzz In: Which Actors Make the Best Villains?
More casting gossip making the rounds! According to one website, Guy Ritchie is eyeing Daniel Day-Lewis to play villain Professor Moriarty in the Sherlock Holmes sequel (hmm, I guess this means that Brad Pitt is no longer in the running).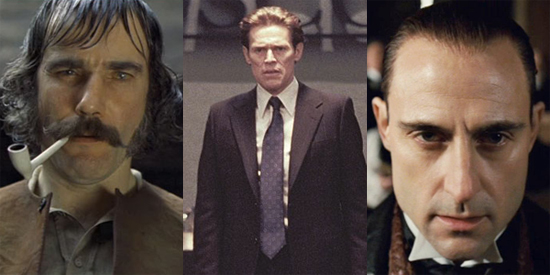 Day-Lewis is a pro at creating chills (see: There Will Be Blood or Gangs of New York), so is it any wonder that he's at the top of Ritchie's list? Of course, he isn't the only one with a penchant for men with a murderous streak. Just think of Willem Dafoe, Mark Strong, or Gary Oldman — all three are often cast as evil types. So, let's brainstorm: which actors or actresses are best when they're playing bad?