Alcatraz TV Show TCA Interviews
J.J. Abrams Talks About Going to a New TV Island With Alcatraz
Lost alums J.J. Abrams and Jorge Garcia found themselves at TCA together again to promote the show they're collaborating on now: Alcatraz. Garcia stars with Sam Neill and Sarah Jones as a team of people trying to track down prisoners who disappeared from the famed prison over 50 years prior. Abrams and the actors talked about the genesis of the series, and the whole slate of mysterious characters.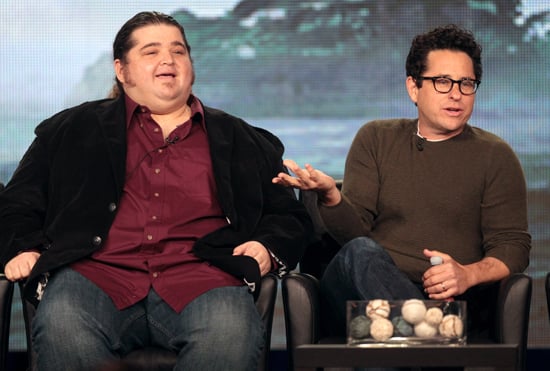 Abrams talked about how he had been surprised to discover there had never been a TV series about Alcatraz when the show started taking shape. He also revealed that Garcia was the first person cast, and coincidentally, Garcia's girlfriend was writing a book about Alcatraz when Abrams brought it up to him. Abrams joked that Garcia simply said "Yeah, it's cool," when Abrams asked him if he wanted to be a part of the show. Garcia added, "If J.J. asks me to do anything, I say yes, and read second."
Neill lauded the creepy atmosphere of the island prison, saying that "just the name puts a shiver down my spine." It's the perfect place for a mystery series because "the charisma of that strange place has permeated the show." As for his character, an enigmatic government agent, Neill says "he does bad sh*t, but he does what's necessary."
Producers want to employ the rich mythology of The Rock, but Abrams lamented that the island's most famous prisoners, Al Capone and Machine Gun Kelly, were transferred far before the '60s, the time frame the series flashes back to. It's "definitely a bummer they weren't there to time travel" like the other inmates we'll meet, but Abrams noted that since they're already doing flashbacks, "who's to say we can't flash back further?"
Though it's a procedural, showrunner Jennifer Johnson said Alcatraz is a unique crime show because the team has to think outside of the box to catch the returned prisoners, who are from a different time and haven't aged. "These guys are ghosts," she said, with "no credit cards, friends, or family members." Additionally, they have all committed "tremendous, heinous crimes," and they "have the same venom and urgency that they did before."