Alexander Skarsgard to Star in Battleship Movie 2010-06-18 10:00:54
Alexander Skarsgard to Become a Man in Uniform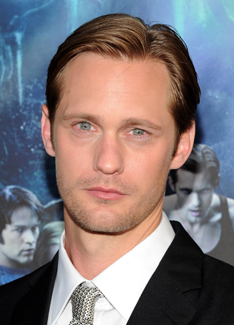 How's this for double your pleasure: not only have we just gotten Alexander Skarsgard back on the small screen with the new season of True Blood, but now we're also going to get to see him in a big-screen blockbuster: the sexy Swede is going to star in Battleship.
Skarsgard will play the straight-laced naval officer brother of Taylor Kitsch, who also recently signed on to the action movie, based on the iconic board game. Well, based on it, but with aliens.
Picture this: Eric Northman in a Navy uniform. Now give yourself some time to recover.